Carry Animals Add-on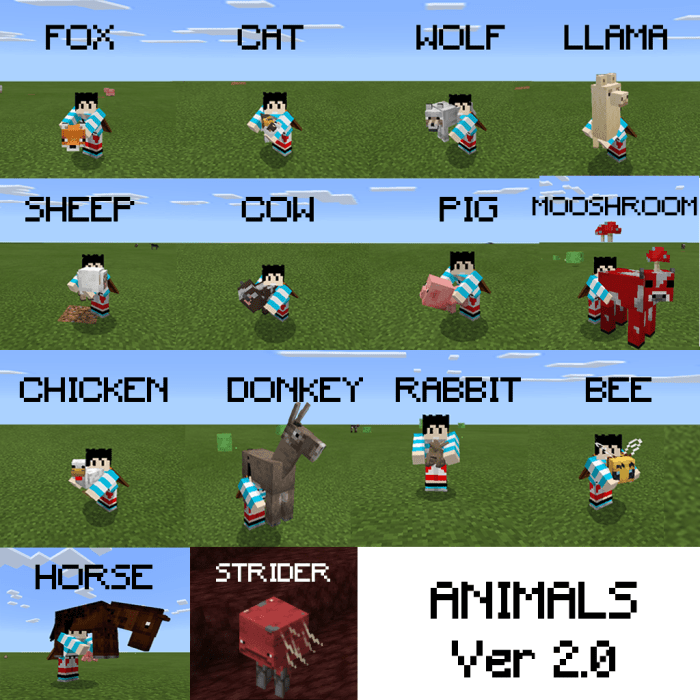 Addons for Minecraft PE
Sometimes animals are hard to lure using wheat, seeds or carrots they sometimes just ignore the lure or they are too slow. When you leash them sometimes they escape because your too fast. This add-on makes it easier to bring animals anywhere and I hope you enjoy!
This simple Add-on lets you carry animals anywhere and you don't need any lure or leash to bring them to a certain spot. You just need to come near them and you will carry them.
This item is required for carrying animals.
Carry Gloves


Use this item near a mob in order to carry it. Switching to another item will drop the mob.
These are the animals that you can carry and more:
(with the new version the player animation is removed in order for it to be compatible with other addons)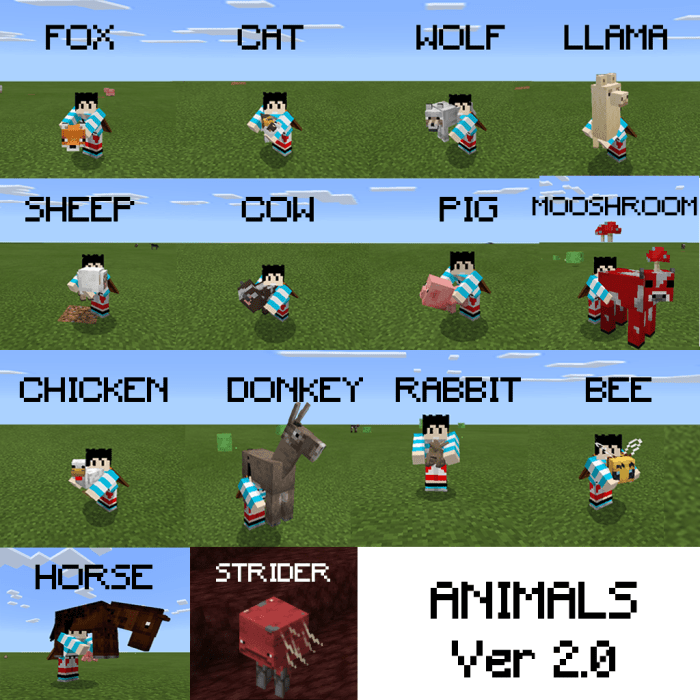 There are 2 versions on this addon the no crouch and with crouch.
With Crouch version:
Requires you to sneak near the mob in order to carry, un-sneaking will drop the mob.
No Crouch version:
No need to sneak when carrying the mob, sneaking will drop the mob.
Enjoy carrying your animals! :D
Installation
Experimental Mode must be turned on
Supported Minecraft versions
Downloads
Information
Users of Guests are not allowed to comment this publication.