EuForia Market Economy [BETA]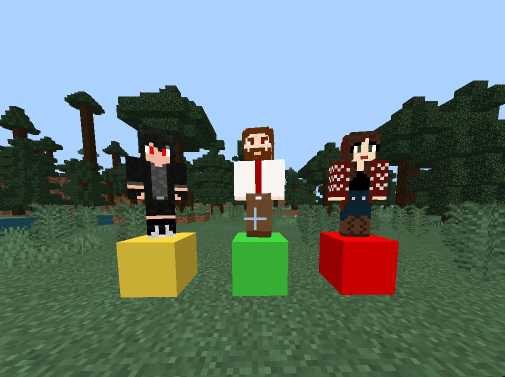 Addons for Minecraft PE
EuForia Market Economy (EME) is an upcoming ongoing project related to the economy which is the base system for other add-ons that we make. The only features available at this time are currency, a selling system, and a buy system, and this project will be developed in the future to add to the features of Furniture, Quest, Mob Collector, Pets, and various other unique mechanisms.
*IMPORTANT* Read and understand until the end, because every word has meaning and contains a clue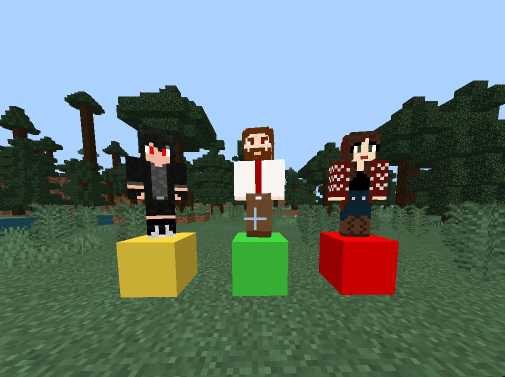 Why is the market system so cheap to sell and expensive to buy?
So that the existence of this addon does not destroy the villager trading
What will be developed from this project in the future?
This system is the basic basis of the economy which will make every item have value, therefore in the future, we will try to make new addon blocks, furniture, quests, vehicles, and other addons.
Why did you separate each add-on?
This is so you can customize as needed
GLOBAL MINECRAFT CURRENCIES
An addon that acts as currency in this economy, each item has a value according to the conversion in the table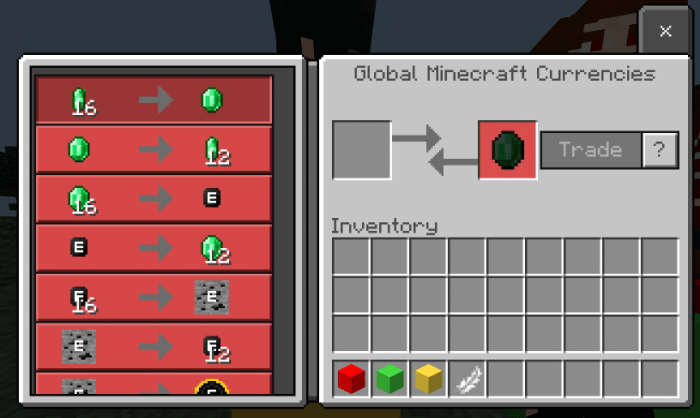 How to get this on survival?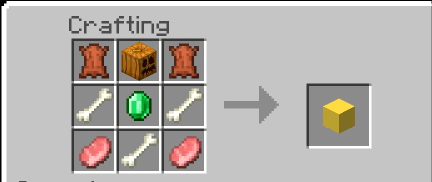 Economic Table
FATHER OF VILLAGER (SELLING SYSTEM)
The addon that acts as a selling system, why is the exchange so low? so that Villager Trading remains useful and indeed the original concept was HARD ECONOMY
with this addon, it allows new jobs, according to the economic table below
it's time to monetize things!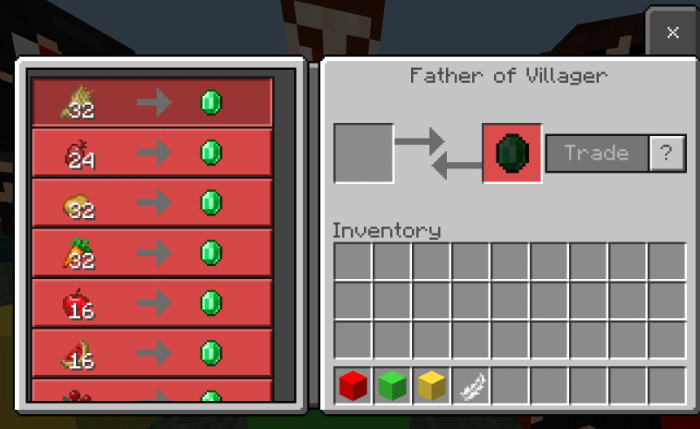 How to get this on survival?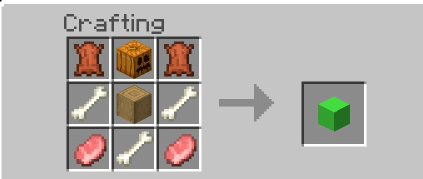 Economic Table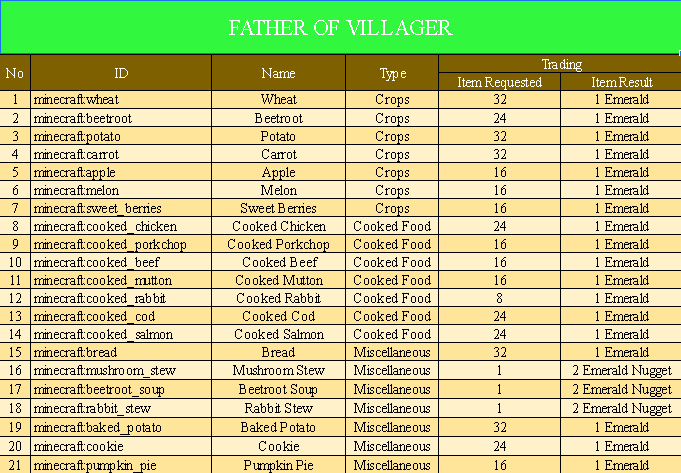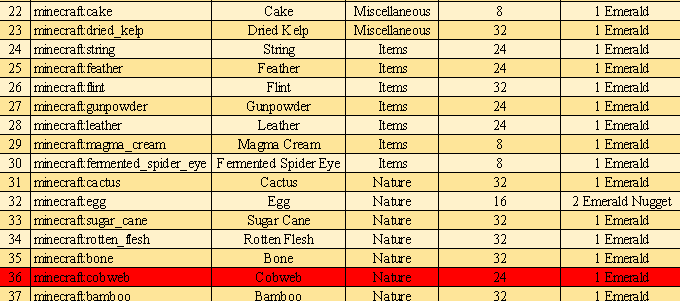 BIG MADAM (BUYING SYSTEM)
Warning, this addon is designed for mechanisms such as skyblock, acid island, and other custom survival where there is no villager trading, so it is designed to be very expensive to buy items.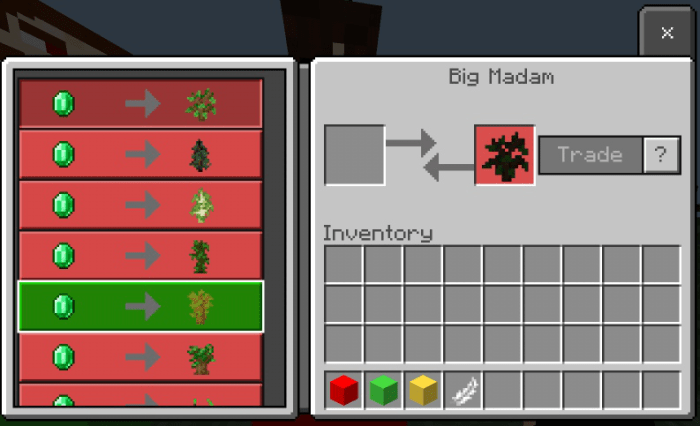 How to get this on survival?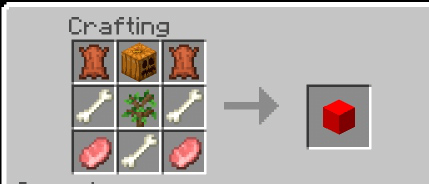 Economic Table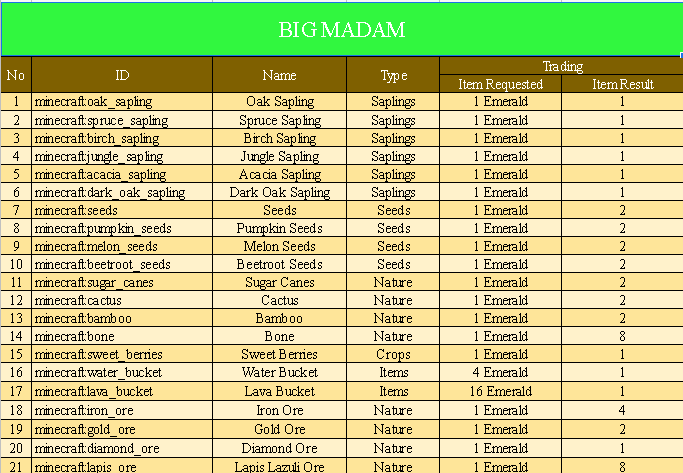 *NOTES*
I apologize for including an ad in the download link, because I need it for future EuForia Project
Download, share, and have fun with my submissions that means you support for future projects and to be honest I am very happy that you play this project,
But I want you guys to interact more with me like criticizing my map properly, with that I can improve the quality and your game will more fun!
You can support me by download, share, and enjoy my projects
'PROHIBITION TO DO'
Do Not Steal anything
I believe that everyone can have fun, but because not everyone is able to have these facilities,
I try to facilitate your happiness.
Therefore, it is strictly forbidden to use any of my projects as a form of business,
my projects are prohibited from being sold and published elsewhere because I made this exclusively for MCPEDL
[Creative Commons license]
"EUFORIA PROJECT TEAM'
- EuForia AlHaQ (Leader)
- EuForia AXella
- EuForia UnKN0wN
Installation
Don't worry about my Linkvertise, because I set the income to be minimal so that all of you are comfortable, the only settings I use are view articles and waiting time
1. Download
2. Verify Captcha
3. Click Free Access with Ads
4. And you will be asked to read the article
5. Continue
6. Enjoy
Supported Minecraft versions
1.16.100
1.16.201
1.16.200
1.16.101
Downloads
Information
Users of Guests are not allowed to comment this publication.