Blazeborn Origin
Addons for Minecraft PE
Inspired by The Origins Mod from Minecraft Java Edition, This is a recreation of the Blazeborn species, the abilities are far from the original cause I had some different ideas for this one, but it's still great!
Note: I did not use any assets from the original, all the elements and files in this addon was created by me, I also have permission to recreate this since it's not the same as the original in any way except for the name. other than that, it's all made up by me.
"Blazeborns are creatures from the fiery depths of the earth, from their fellow cousins, the blaze they have been mutated into humanoid species that can understand the world around them, highly intelligent compared to blazes, they are the Blazeborn."
With this, you become a blazeborn, with special abilities. strengths and weaknesses. Here are the abilities you gain, and the abilities you lose if you become a blazeborn
You only have 5 hearts
While being a Blazeborn, you become powerful with fighting and hunting, but be careful not to be hunted yourself cause you only have 5 health bars by default!
Mining fatigue
Since you originate from blazes, a creature with no arms or hands, you evolved with weak arms, stopping you from mining normally.
Fire resistance
You might have weakened arms, but having blazes as your ancestors makes you immune to any type of fire damage!
Death by water
You've probably seen it coming, you probably haven't, but since you came from blazes, you inherited their weaknesses, which one of their worst weaknesses is they cannot go in water, or they'll take damage.
You take ALOT of water AND rain damage, and combined with your lack of health, swimming or even falling into a tiny puddle can cause death.
Smoky Particles!
As you've probably noticed in the previous image, there's alot more smoke than it should have, and that's because you generate smoke out of thin air!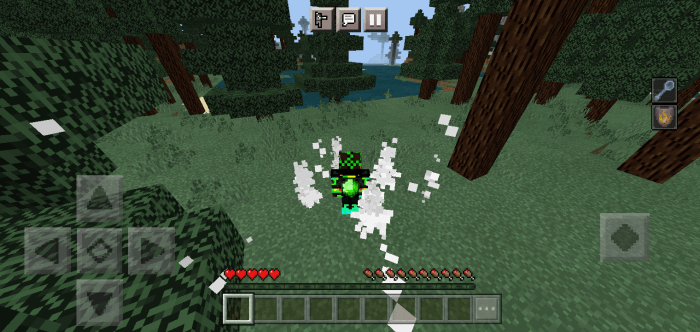 #############################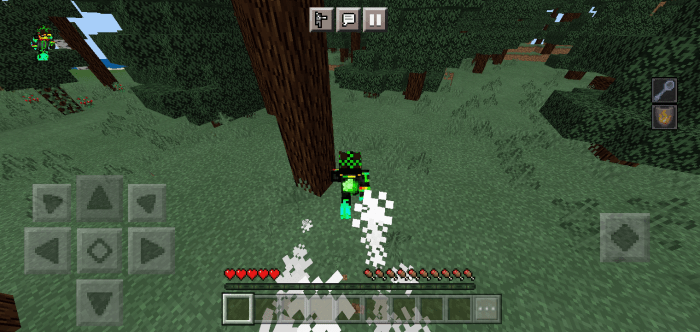 Abilities:
Sneak to create fire
You can actually ignite the ground wherever you go (except water), when you sneak, you get slower but fire on the ground can burn your prey!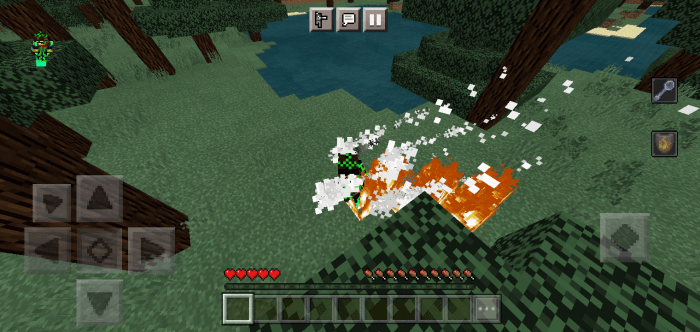 #############################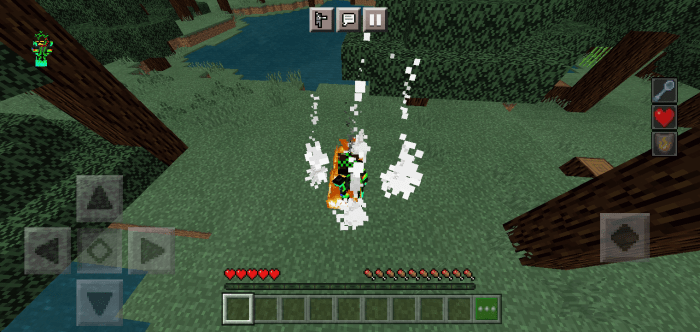 Burn enemies around you!
By sneaking, you can also set mobs on fire! Anything in a 5 block radius will be ignited, this works very well against mobs to cook food instantly.
Here, we have 3 golems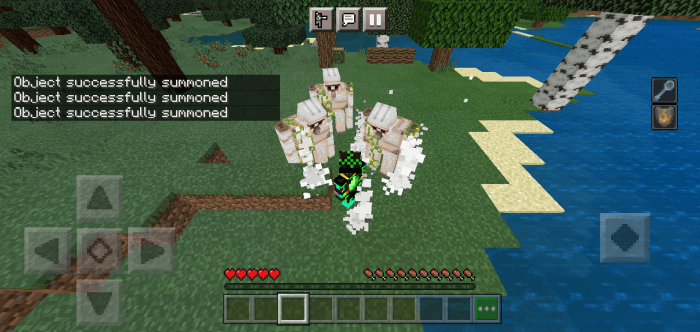 *Presses sneak button*
This is them now,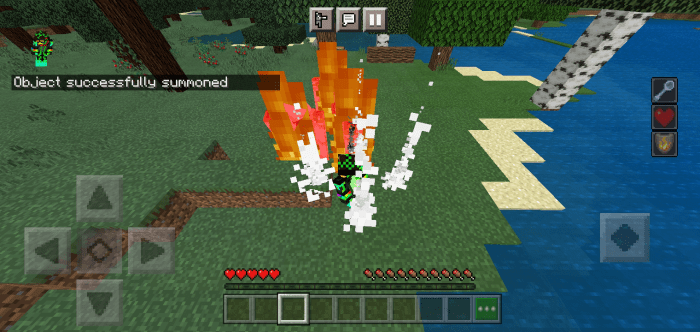 #############################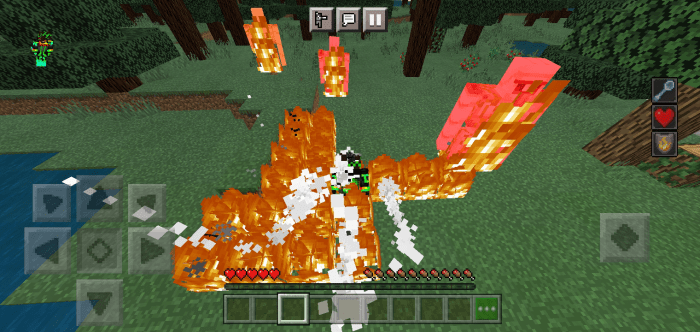 Regeneration by fire
You can regenerate your health by standing on fire.
(As shown on previous images)
Immune to venom
Because you're a boiling blaze, venom with burn up away, these include poison and hunger only.
(Couldn't take image, just imagine a cave spider or husk attacking me but i won't get poisoned or get hunger debuff)
Note: once you spawn on your world, this will show up in chat, just open chat and you'll get this message just in case you forgot the abilities.

You 
do not 
need holiday or creators or experimental gameplay turned on for this to work, and I made this multiplayer compatible but haven't tested it yet.
Installation
Go to your file manager, go to downloads or search "Blazeborn.mcpack" or "Blazeborn Lite.mcpack" and press it, if it asks you what to open it, press Minecraft and the installation will continue
Supported Minecraft versions
1.16.100
1.16.201
1.16.200
1.16.101
1.16
1.15 (beta)
1.14
Downloads
Information
Users of Guests are not allowed to comment this publication.