Craftable Portals [End Gateway Updated] - (Tiny Addons)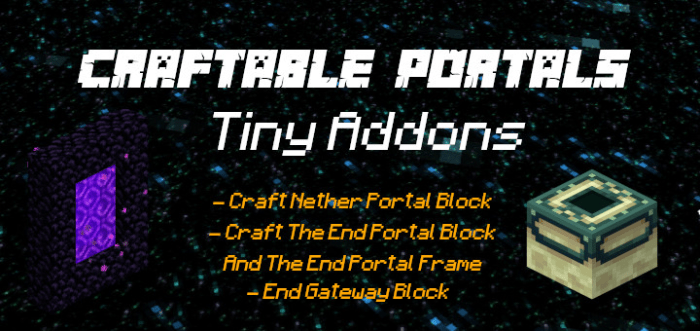 Addons for Minecraft PE
This addon, adds a possibility of crafting the 
Nether portal block
, End portal block and the
 End frame portal
in survival, this is my first addon in the 
Tiny Addons Collection
of addons that I will be launching frequently.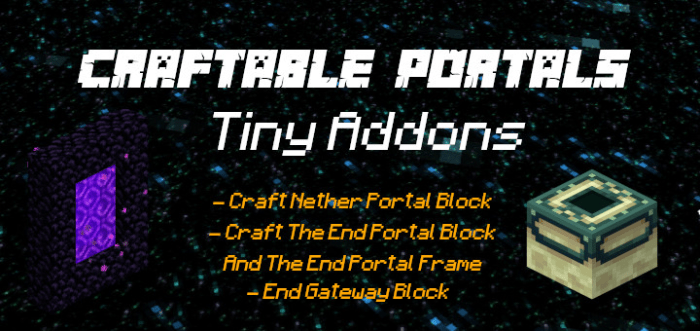 As the name of the addon already says, this addon adds the possibility of crafting the portals and the 
end portal frame
, if you like to make a design different from the normal for 
the nether portal
or would like to have 
The End Portal
close to your home without the need to travel long distances 
THIS ADDON IS FOR YOU.

Recipes:
Nether Portal Block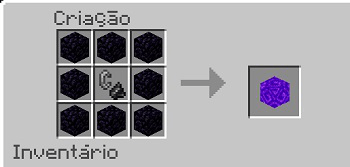 End Portal Frame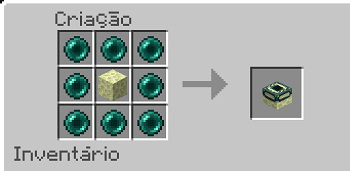 End Portal Block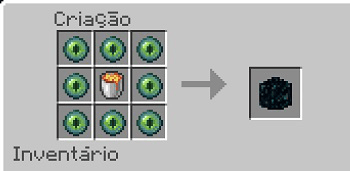 End Gateway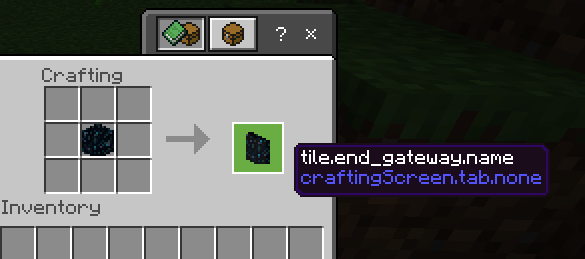 End Gateway Screenshots


when placed on the ground a beam leaves the block for a few seconds and then disappears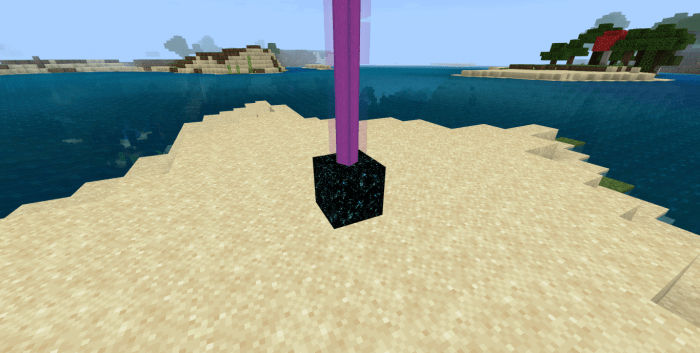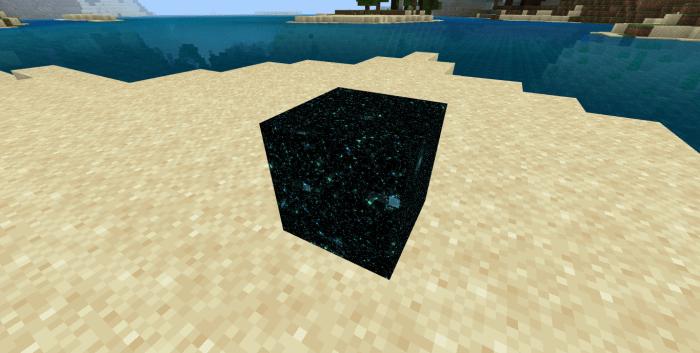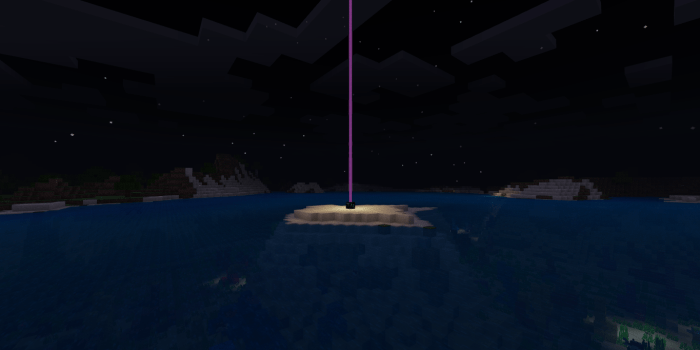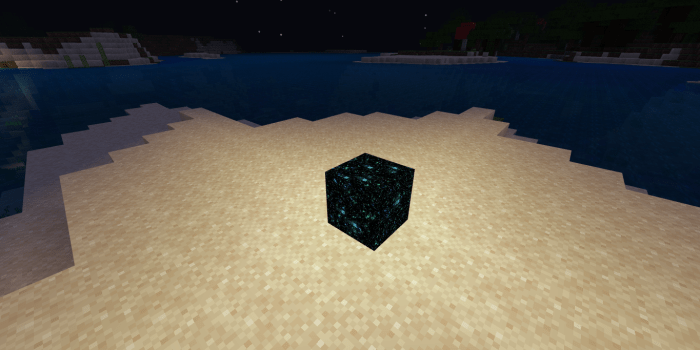 InstallationHow to skip the ads?Wait 5 seconds and click on free acess with ads, then you will have to click on Discover Articles wait a while and click on the x to close the articles and then click on continue, a new tab will open so wait for it to load the mediafire link.Turn on:- Holyday Creator Features.
Supported Minecraft versions
1.17.0.50 (beta)
1.16.100
1.16.230 (beta)
1.16.221
1.16.220 (beta)
1.16.210 (beta)
1.16.201
1.16.200
1.16.101
1.16
Downloads
Information
Users of Guests are not allowed to comment this publication.