Nether Orcs
Addons for Minecraft PE
Tired of fighting (or avoiding) the same old Piglins? (or Pigmen, if you remember...). Well, be tired no more, because this addon replaces them with savage, gold-thirsty 
Nether Orcs
! Watch out for the 
Orc Brutes
, they pack a punch! Feeling brave? Then don a set of 
Golden Orcish Armor
and storm the Nether!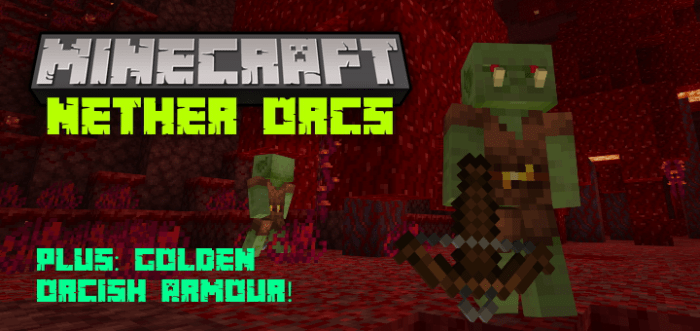 Tired of fighting (or avoiding) the same old Piglins? (or Pigmen, if you remember...). Well, be tired no more, because this addon replaces them with savage, gold-thirsty 
Nether Orcs
! Watch out for the 
Orc Brutes
, they pack a punch! Feeling brave? Then don a set of 
Golden Orcish Armor
and storm the Nether!
Nether Orcs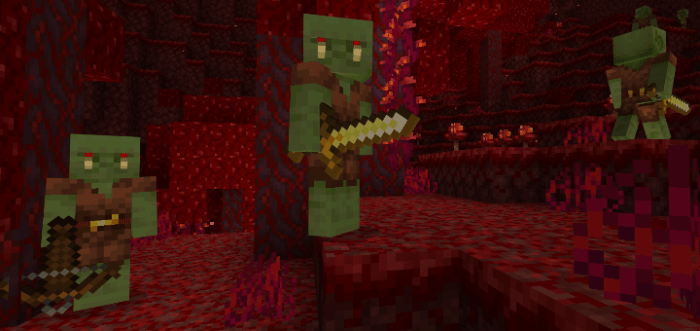 A tribal, nomadic people, the Nether Orcs wander the Nether Waste and Crimson Forest biomes of the Nether. Brandishing golden swords and crossbows, you'd best keep your distance if you want to make it out alive.
Orc Brutes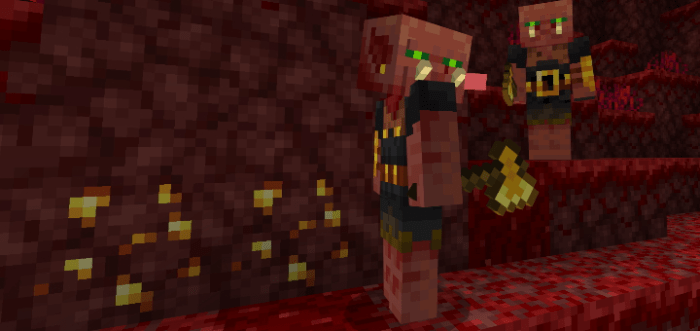 Nether Orcs not scary enough for you? Orc Brutes are rage-filled monsters, ready to swing their gleaming axes at any who dare to pilfer their chests in the Bastion Remnants of the Nether.
Zombified Orc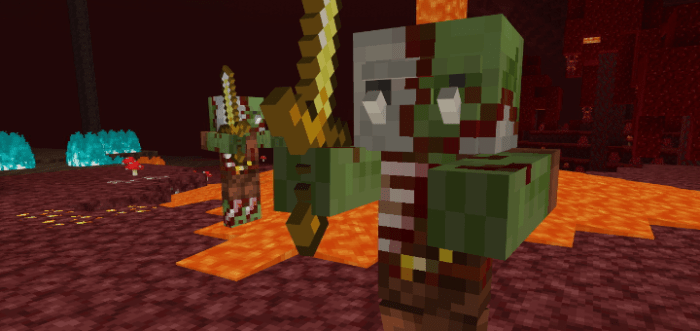 These once proud (and alive) Nether Orcs hunted the hoglins of the Crimson Forest with their brethren. Now, undead, they mindlessly traverse the Nether to "un-life" anything they can get their undead hands on.
Golden Orcish Armour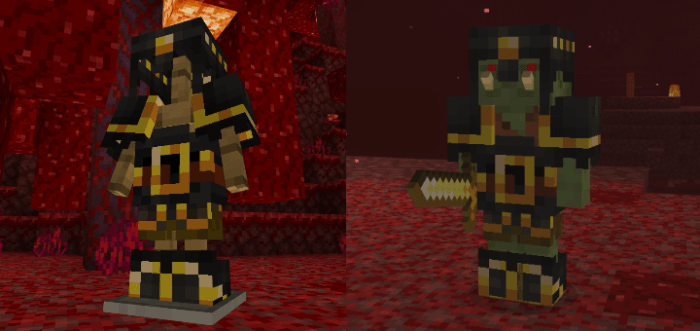 Orcs 
love
gold. They're obsessed with it. Which is why they decorate their blackened hoglin leather armour with as much gold as they can get their hands on. While it doesn't offer nearly as much protection as diamond armour, or even iron, wearing at least a single piece will grant you (mostly) safe passage amongst the Nether Orcs during your time in the underworld. Be sure to craft some before you venture forth!
Supported Minecraft versions
1.16.201
Information
Users of Guests are not allowed to comment this publication.