Muffet Undertale Add-On | Beta V0.1
Addons for Minecraft PE
Are you a fan of Undertale games? If yes, maybe this add-on will entertain you. Well, in this addon, I created one of the characters in Undertale, yes, it's called: Muffet The Spider. ok, now let's see, how strong is it she?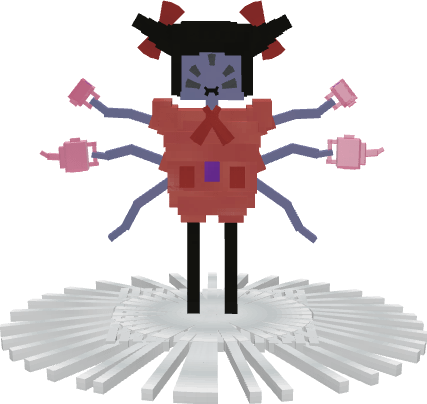 those are some model icons of my muffet, okay, now I can tell some muffet attacks.
1.Spiders: They are summoned from muffets, also, they are dangerous, they can even poison you.
2.Spider Web: well, in this attack, muffet is easy, can attack enemies easily, by trapping them in their web.
Upcoming Attacks in the next addon version:
1.Spider Pet.
2.Some Variations of Spider Web Attacks.
Here are some pictures in the game: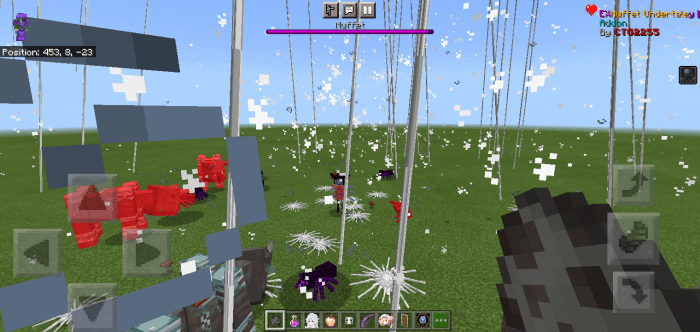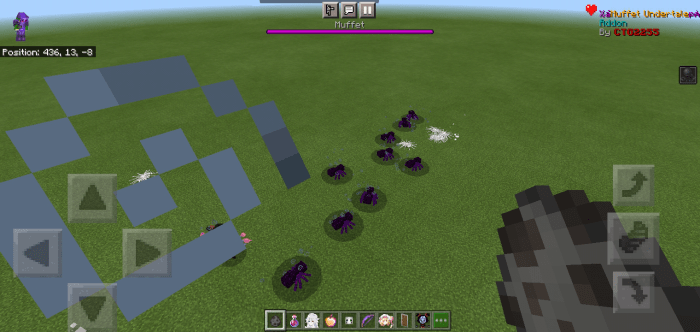 Recommendations For Fighting Muffet:
1.Use Enchanted Tools
2.Use Ranged Attacks
3.Diamond And Netherite Tools
4.Totem Of Undying
5.Shield
Bonus: if you kill the muffet, it has an animation when it dies, also, it will drop a lot of items and exp.
plus, you can set the muffet music in the "subpacks" section.
_______________________________________________
Hold on, this addon is still in beta, so don't worry, I'll also add some features in the next version.
Plus:If You Want To Know More Aboit Muffet Addon,You Need to watch this video,if you don't,its okay :)
Thank you for downloading, I hope you enjoyed it:)
Installation
Don't forget, to turn on experimental gameplay. If you want to showcase this addon, give me credit too.
Supported Minecraft versions
1.16.210 (beta)
1.16.201
1.16.200
Information
Users of Гости are not allowed to comment this publication.