Lamborghini Diablo GTR Addon
Addons for Minecraft PE
The predescessor to and the bigger brother to the Murcielago, the Lamborghini Diablo! Specifically for this addon anyways, the Diablo GTR. A powerful mid-engine supercar from the late 90's entering the 2000's equipped with a 6.0l V12 engine producing a respectful 590 horsepower with a top speed of 320kmh; making it Lamborghini's first car (of the time) to reach an excess of 320kmh! And aside it's outstanding performance, it has a lustful and magnificent design, what more could you ask for?


Car history (..for the GTR variant)
"After campaigning the Diablo SV-R for four years in the Diablo Supertrophy, Lamborghini launched a completely new car for the 2000 season. Just as the SV-R was a race-ready SV, the Diablo GTR, introduced at the 1999 Bologna Motor Show, converted the Diablo GT to a track oriented car with power [...]"
-Wikipedia
This history bit is for the Diablo GTR version. If you want to know the root history of the Diablo, I suggest reading the full Wiki article I've added above!
Also note; the GTR doesn't have too much extra interior equipment such as the radio to reduce weight as it is a track variant. But for the purpose of this addon, the shape and body is that of the GTR but interior like a normal Diablo.
Car details
Has high speed, 2 seats, a container slot meant to be a container or a glovebox, animations and sounds.
Car colors
Has 1 variant and a total of 5 colors and 1 livery.
White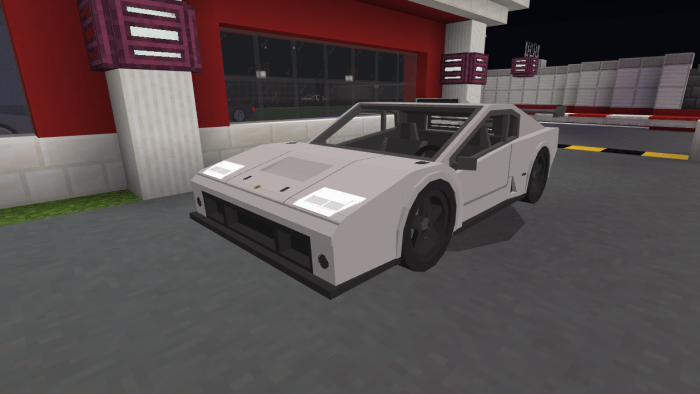 Black 
Orange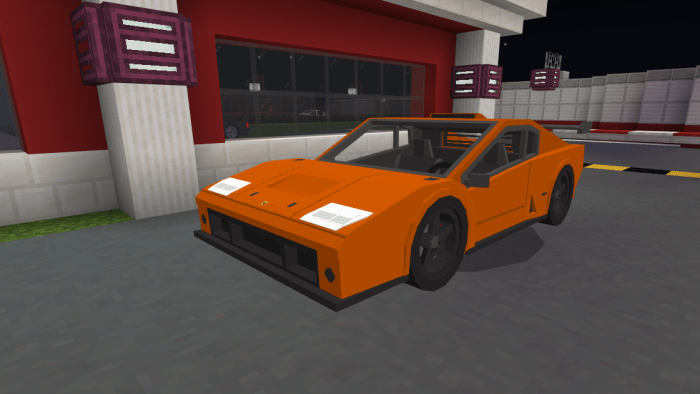 Yellow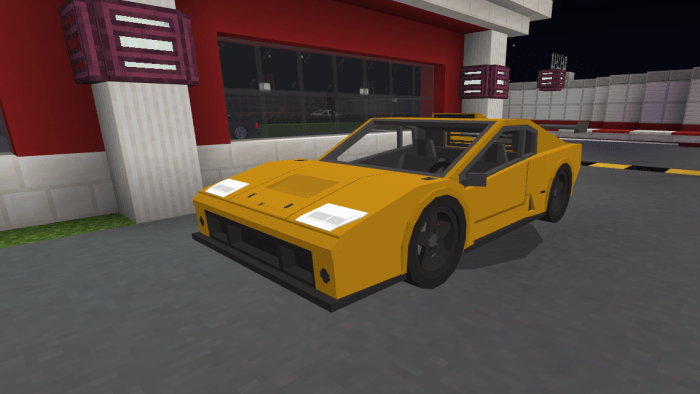 Blue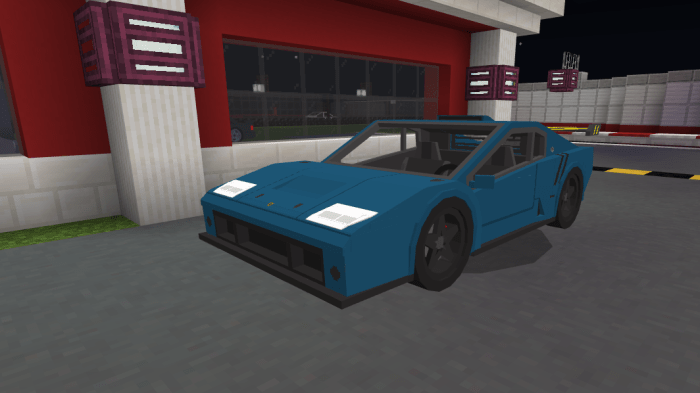 Alitalia Livery (Gran Turismo inspired)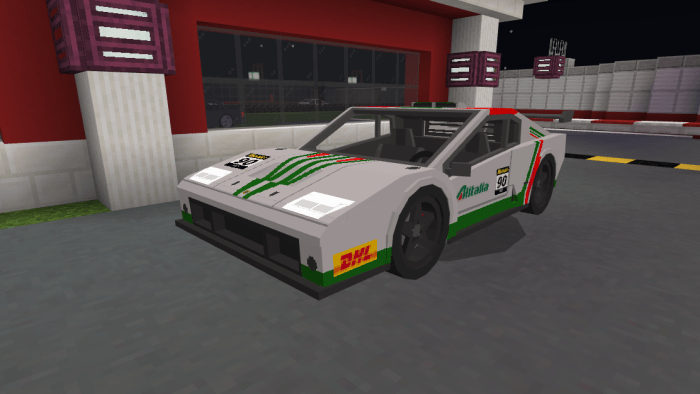 Extra Images
Side view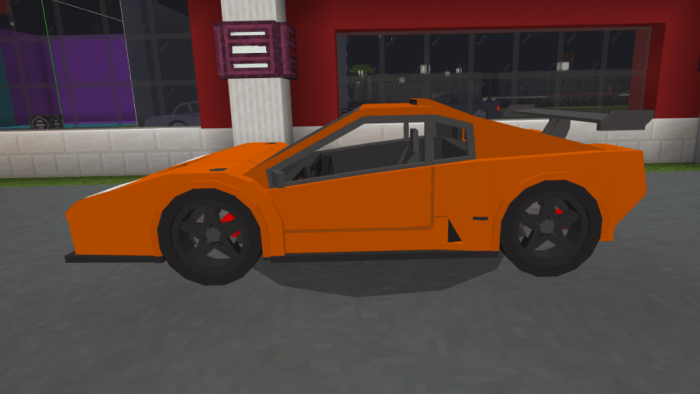 Back view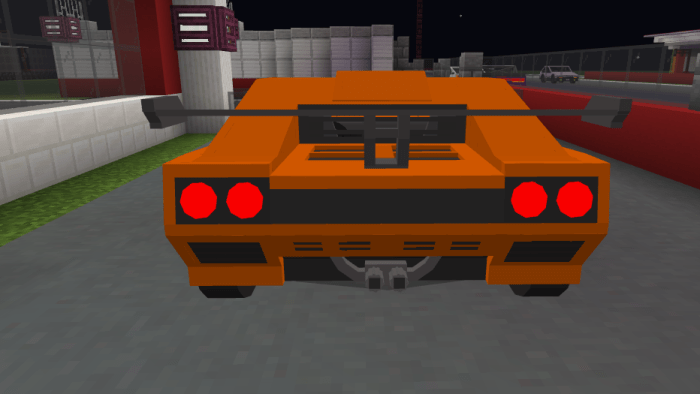 Interior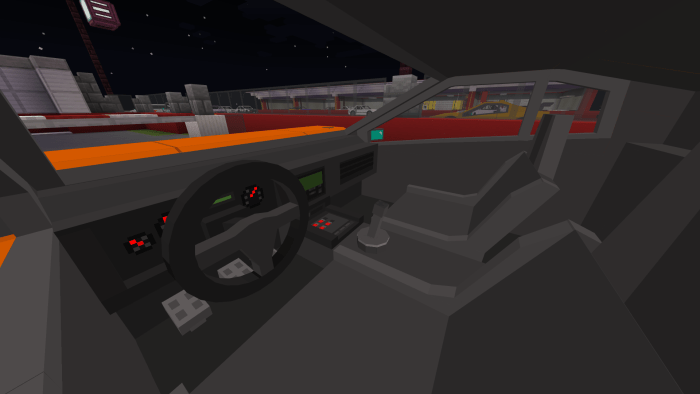 Doors open pic thing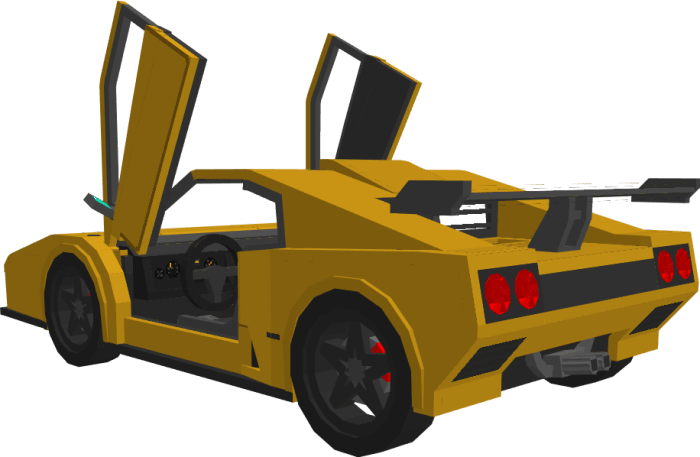 How to obtain
Method 1: Get their spawn eggs from the Creative Inventory. They are classified as spawn eggs.
Method 2: Use /summon commands:
/summon diabgtr:white
/summon diabgtr:black
/summon diabgtr:orange
/summon diabgtr:yellow
/summon diabgtr:blue
/summon diabgtr:alitalia
Installation
Confused about the download links?
So basically,
Win10 = High speed version, suitable for race track maps. (Minecraft speed of 0.82)
Mobile = Lowered speed version, suitable for small city maps. Also better for mobile users (lag reduction, easier to control) (Minecraft speed of 0.5)
BP + RP = Contains both behavior and resource packs.
Supported Minecraft versions
1.16.201
Information
Users of Guests are not allowed to comment this publication.