Online Trading (Beta)
Addons for Minecraft PE
Are you tired of having to go to villages to trade without a chance of getting items such as netherite? Do you wish you could do trading that gets you better items and requires less traveling? If so this addon is for you!
This addon adds in a Computer that allows you to trade at your base or house.
First things first:
The spawn egg can be found in the creative inventory: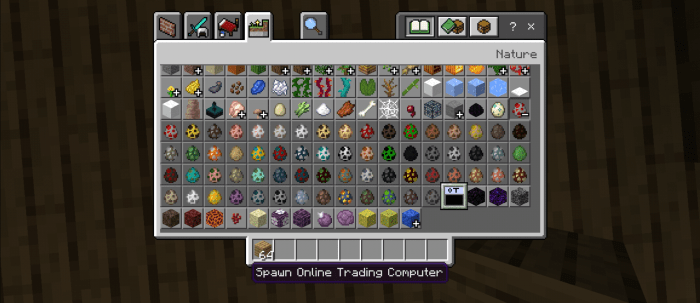 What the computer looks like:
Unlike Villagers, the Computer has Tiers represented by a certain currency depending on the tier.  
Here's how the tier works:
Each currency and tier is shown in this picture: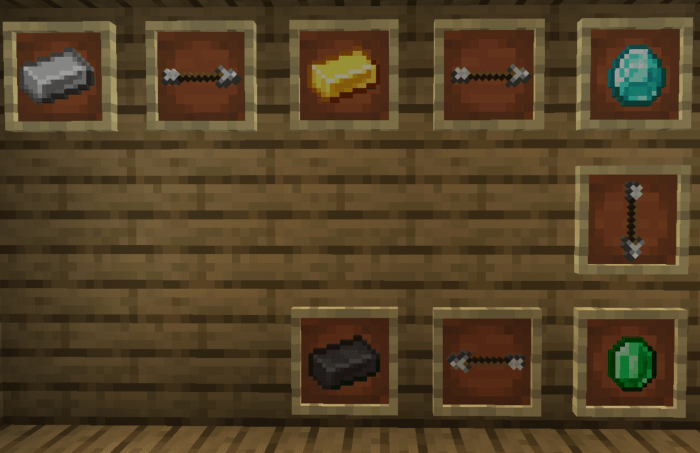 Once you've completed the Iron tier by trading, you get the Gold Tier as shown in the video:
There's also the Diamond, Emerald, and Netherite Tiers as shown in the picture from eariler.
More info about the addon:
This is a beta so there is more things to be added. As of right now its only accessible through the creative inventory and through commands!
/give @p ot:computer
To be added:
New Trade items
A copper Tier possibly.
A way to craft the computer.
Suggestions from community.
Text is in more languages
Make the addon usable in survival.
Installation
Make sure to enable Holiday Creator Features and Extra Modding Capabilities!
Supported Minecraft versions
1.16.210 (beta)
Information
Users of Guests are not allowed to comment this publication.