Powerboats Addon
Addons for Minecraft PE
Boats that have power! Jet-ski and Speedboats for all your Summer Cruising needs. Submarines and hovercrafts for ... when you need submarines and hovercrafts. No more sore arms rowing across the vast oceans of Minecraft. No more embarrassment showing up for a glorious Ocean Monument battle... In your row boat.
To get these powerboats, you need to craft the appropriate upgrade kit and interact with a regular Minecraft boat whilst holding it. It will magically transform into an awesome motorized beast.
Submarine
Takes four people and it's everything you need to explore the amazing ocean depths of Minecraft. When destroyed, it is destroyed, it does not drop a spawn egg. You have been warned!
Repairable with iron ingots or redstone.
Crafting recipe: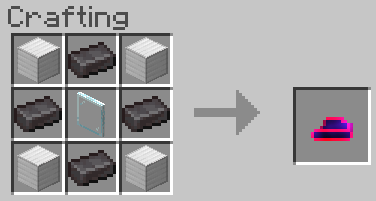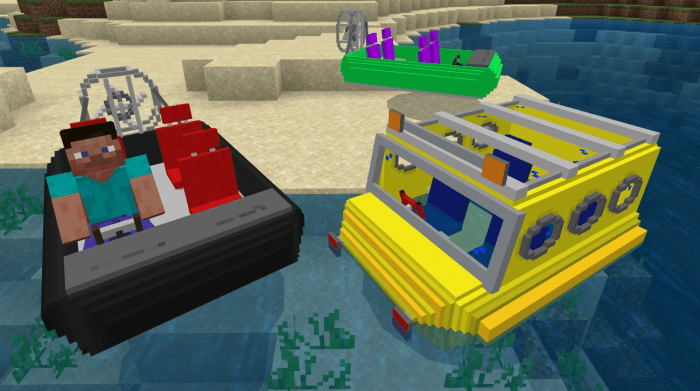 Hovercraft
Goes across land and water. Like a bought one! Good all-purpose exploration vehicle. When destroyed, it is destroyed, it does not drop a spawn egg. You know the drill! Also repairable with iron ingots or redstone.
The best-looking one is the green and purple one. It's Official! So, don't even think about arguing.
Crafting Recipe: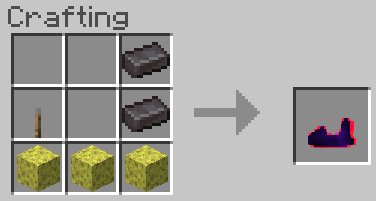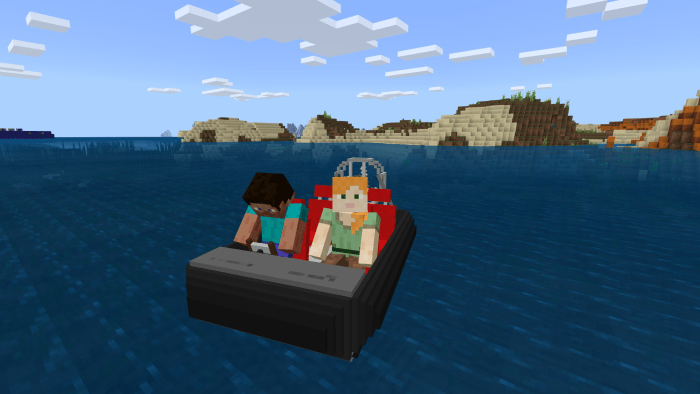 Speedboat, jet ski demonstration:
Speedboat
Fast! Seat four players. Fixable with iron ingots. Nine varieties. The wooden varieties are faster but fewer hitpoints (40 instead of 80). The two army varieties are slower but more hitpoints (100).
It will drop a speedboat spawn egg when it's destroyed so if you don't like what ya got, try, try again!
To create a speedboat you need a speedboat upgrade kit. Recipe for such a thing (black blocks are coal):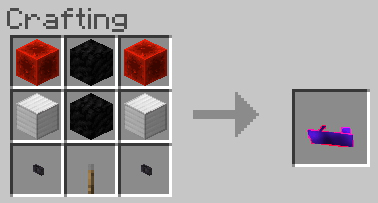 Jet-ski
I'm not even sure how you spell these, but Firefox spell checker says "Jet-ski" so, that will do. Five varieties, all perform 
the same
. Yeah, that's a bit boring I know. But, any races will be decided on skill alone! They generally a bit slower than speedboats (faster on land though, but still painfully slow). Also repairable with iron ingots.
They also drop a jet-ski spawn egg when destroyed.
Crafting recipe for the upgrade kit: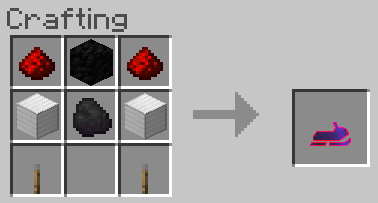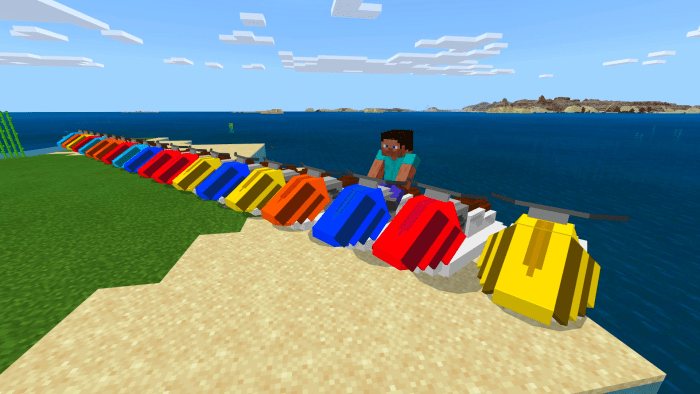 Fishing Boat
Three seater, two variants, cheap as! Pretty fast too, definitely better than a vanilla boat and no rowing required! Craft an upgrade kit like this: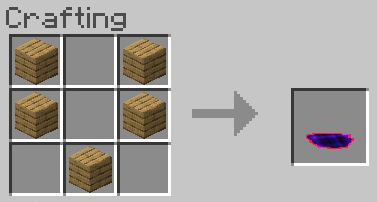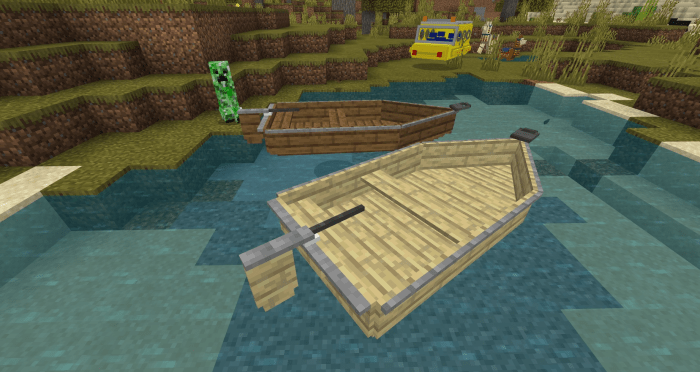 Supported Minecraft versions
1.16.100
1.16.210 (beta)
1.16.201
1.16.200
1.16.101
1.16
Information
Users of Guests are not allowed to comment this publication.