The Big Friendly Villager Addon
Addons for Minecraft PE
Hi there, welcome back to another Chibicator's Buddy addon series, today i create new addon about villager-player friendship again, this addon inspired by Disney's The BFG, and i thought BFG's friendship-themed is cool and i decided to create an addon parody but vanilla cover, here is the description or story:
Have you ever thought of something big living and hiding behind the trees in the forest? Well, according to the story of the people from North Taigaville say that they believe there are giants who live in the forest, hide and rarely show themselves, but a page of their ancestral book about giants is missing, so they think that giants are cruel, kill and kidnap natives and villagers will kill the giant if they meet
In this addon, your job is to find the giant and find out their behavior, people say that giants live in the Taiga biome, actually giants are lonely, friendly, protectors like golems, protect the forest and they are called 
The Big Friendly Villager
Here is the biograph:
The BFV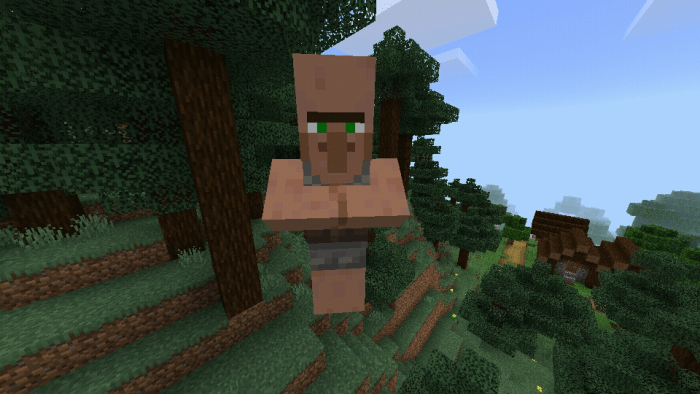 Friendly Mythic creatures from North Taigaville
Name: 
Giant Villager
Health: 
100 heart bars
Spawn: 
Taiga Biome (Little rare)
Attack: 
Monster, illagers
Damage: 
20 damage (-10 heart bars)
Taming Item: 
Sweet berries, honey bottle, apples and melon
Rideable: 
Yes, Before (Uncontrollable) and after (Controllable) tamed
Following Owner/Tamer: 
Yes
here is the pictures:
Hiding Giant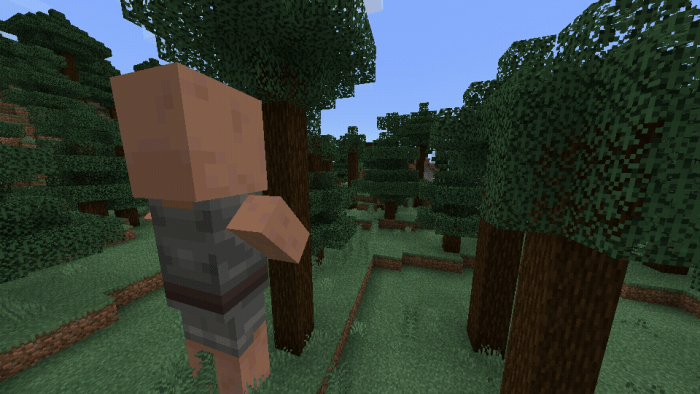 Tall Comparison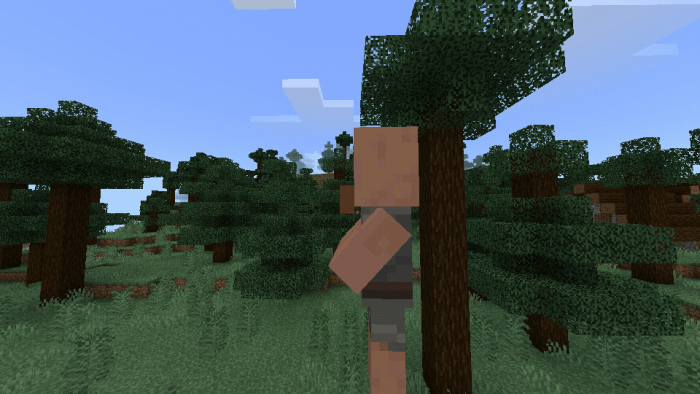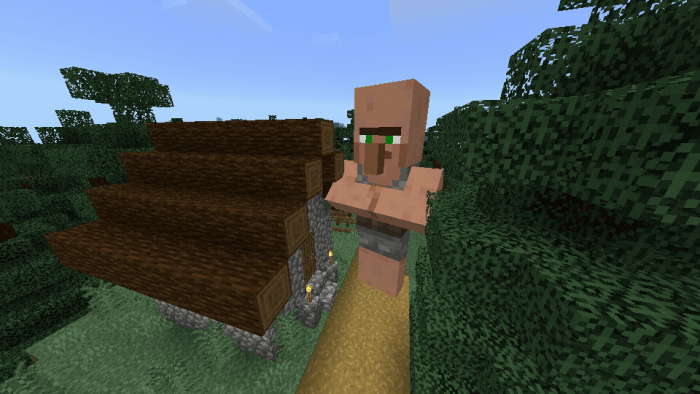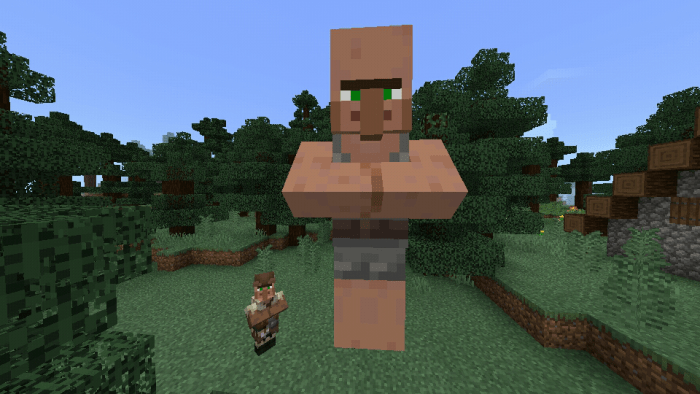 Giant Carrying Player (Ride Position)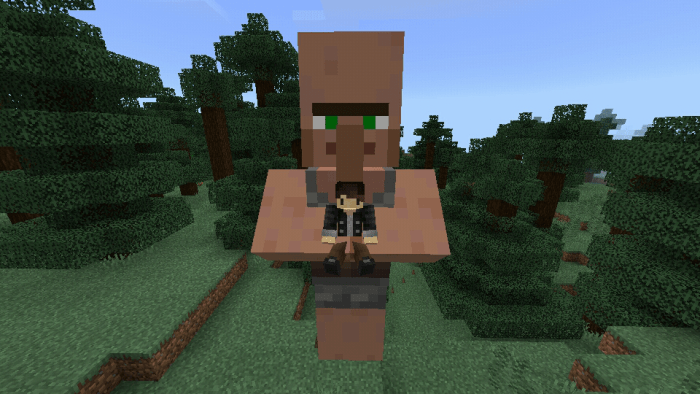 Giant Protect Forest From Lumberjacks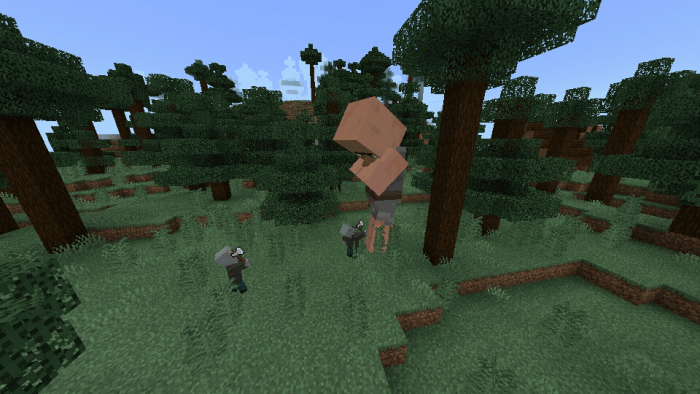 this addon only published on mcpedl.com
Requires Experimental GameplayTrailer:

Installation
Download file .mcaddon below
Click the file then it will automatic import, if you having problem about importing mcaddon, try to change it to zip
More installation information in Installation Guides below then click on your device name
Enjoy The Addon!
Information
Users of Гости are not allowed to comment this publication.