Personal Safe (NEW Colours & Style Update)
Addons for Minecraft PE
Ever wanted to keep your precious Iron, Gold or Diamonds secure in a chest from other players without traveling the minecraft world for the crafting items?
This addon is for a craftable Personal Safe crafted with easy to find materials.
The safes needs to be tamed once you have placed it to have full access to it's inventory.
Once you have tamed the safes, only YOU will be able to use it, No one else will be able to look inside. 
To tame the Electronic Safe you will need to craft a Key Card
To tame the Tumbler safe you will need to craft a Safe Key
All crafting recipes can be found below.
The Safes has a full 27 space inventory.
Unlike the Ender chest you can make as many Personal Safes as you like to add to your inventory space.
The Personal Safes acts the same way as a normal chest once it has been destroyed the contents will pour out of it. To make this better I have given the Safe 500 HP so It will take alot more then a few hits to destroy it.
Also the safes has a cool little sound effect when you are taming it.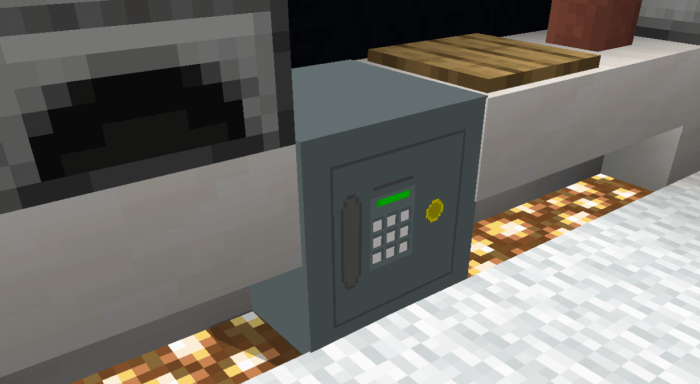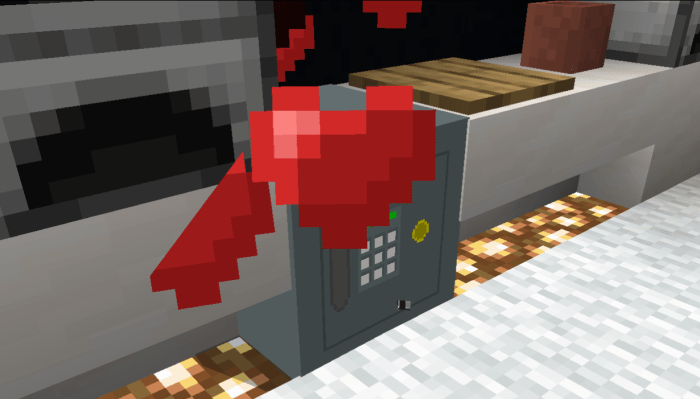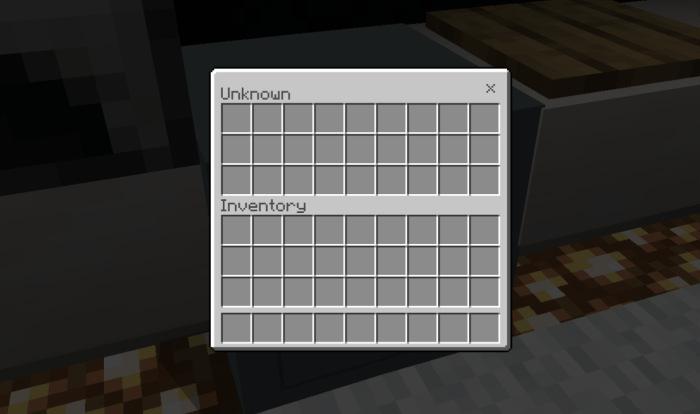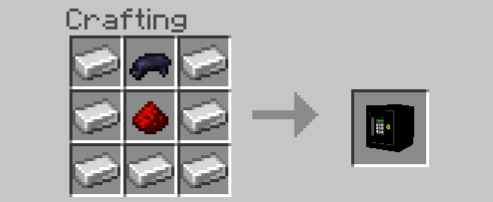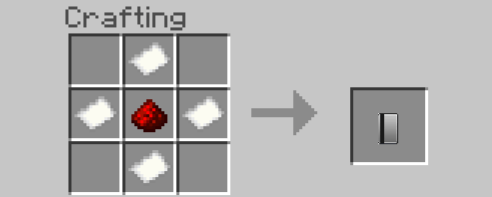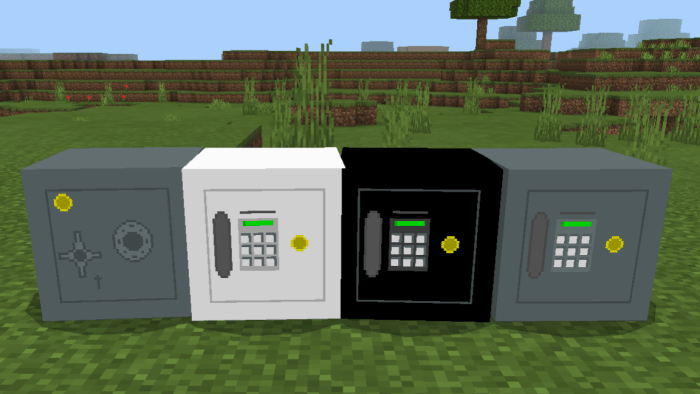 It is forbidden to redistribute this addon, if you make a review please give credits and make sure all links to this addon are to this page, Do not make your own Mediafire links to this addon. Thank You
Installation
Please make sure you download both the Resource pack and the Behaviour pack, otherwise this addon will not work.
Thank you for downloading and enjoy
Supported Minecraft versions
1.16.201
Information
Users of Guests are not allowed to comment this publication.