Sethome Addon
Addons for Minecraft PE
This addon will give you the convenience of survival, because this addon gives you a tool called "Sethome Tool" which functions to set your house or spawnpoints, and also return to your spawnpoints / house quickly.
How To Use?
1.the first time it appears, if you select "first subpack" you will be given a sethome tool which cannot be removed or disappears upon death, and if you select "second subpack" you can get the sethome tool by crafting it.
2.when you want to set your home place, you can change to menu /sethome by long pressing the screen until it switches to menu /sethome, and sneak to set home.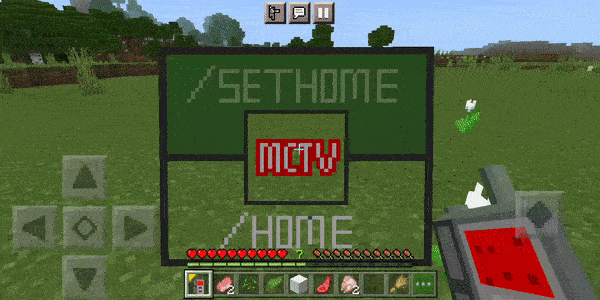 3.and you can also go back to home by switching to the / home menu in the same way as before, and you will return to home in a 3 second countdown.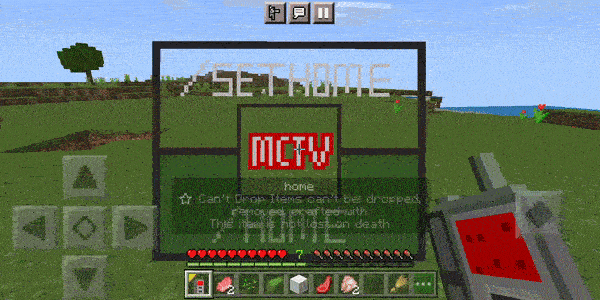 Subpack
You can set the addon system in the behavior pack then activate the sethome addon, after that click the button like a gear, then choose between 2 options 
1).Obtained By Every Player And Cannot Be Crafted
2).Not Obtained By Every Player And Can Be Crafted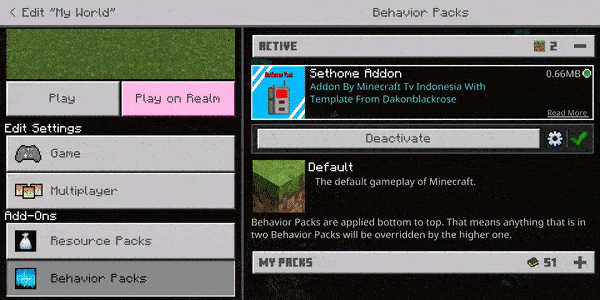 How To Make The Sethome Tool?
you have to choose the second subpack in order to make the sethome tool.
            1).Iron Ingot 6x
            2).compass 1x
            3).ender pearl 1x
            4).redstone dust 1x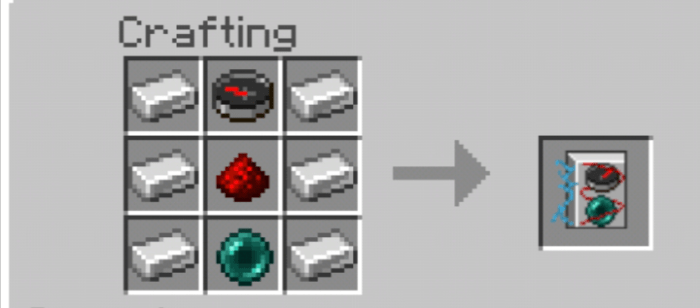 1).iron ingot 6x
            2).Stone Button 2x
            3).Teleportation Chip 1x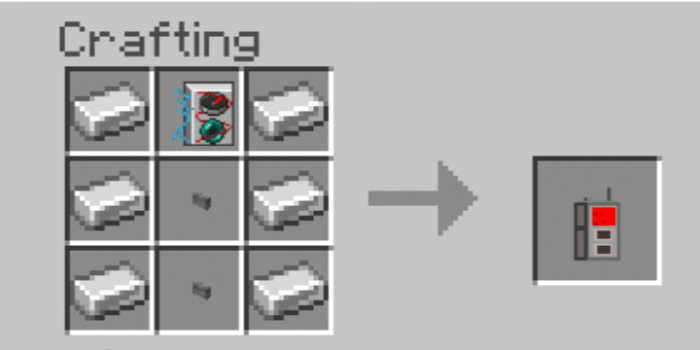 This addon feature:
no need to set "keep inventory"
can be used for Realm Or Multiplayer
without typing /function
can set Home with "sethome tool" or by bed
Can choose 2 addon systems
no need to worry if the item is lost or exp
NOTE : Use Survival Mode For "/Home" To Work
World Settings Needed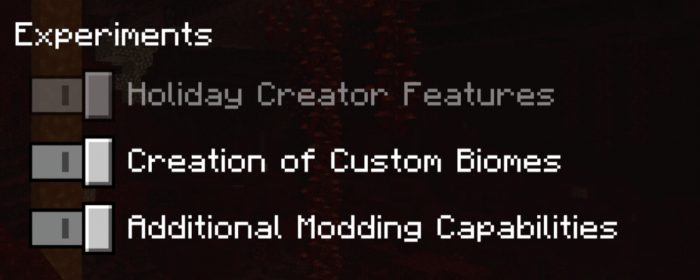 You are prohibited from creating your own links for this package or using direct links. You must link this page, You are not allowed to edit this for distribution.
Thanks To:
Dakonblackrose which has provided the Custom Menu addon template
Supported Minecraft versions
Downloads
Information
Users of Guests are not allowed to comment this publication.