Naruto Addon
Addons for Minecraft PE
Naruto is the main character of an anime called Naruto Shippuden created by Masashi Kishimoto. This add-on adds Naruto to your world with special tactics and abilities to defeat it's enemies.
Features:
Damage: 90
Health: 8500
Skills:
1.Shadow Clone:
He will summon clones around him to help him defeat his enemy.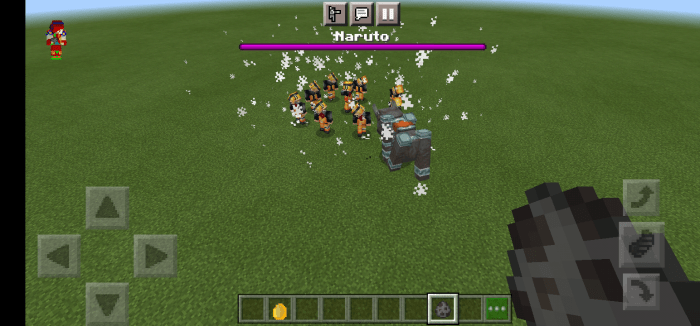 2.Ultra Shadow clone:
He Will Summon so many clones more that the ordinary Shadow clone (This Skill is not included to the showcase video but it's added to the game).
3.Rasenshuriken: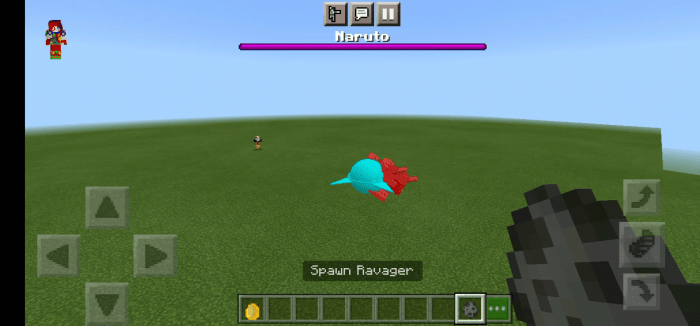 Naruto Will Throw A rasenshuriken to his enemy and this is also his strongest and deadliest attack it will drag a nearby entity  and explode.
4.Kyuubi hands:
Naruto will summon two chakra hands on his back to help him kill the enemies. This ability has 400 damage.
Add-on Showcase:
Turn On Experimental Gameplay
Requirements:
1.
Give Credits To Creator When Creating any video in this add-on.
2.
Do Not Reupload This Add-on in any websites!!
Installation
Click The "
Download Add-on Here
" Button
Then it will go directly to MediaFire
And Click Download
Downloads
Information
Users of Guests are not allowed to comment this publication.