Salvage 1.4 The Balance Update! (5 Addons Supported)
Addons for Minecraft PE
You got any tools and armor that you don't even want? This addon fixes it all and recycles tools and armor so you get most of the items that it was made of. it works with all the types of tools and armor, including all types of horse armor, fishing rod, bow, crossbow, hammers, flint and steel, shears, and shields and even some modded items!
NOTE: i'm not talking about incompatibility, this addon is compatible with ALMOST every single addons. oh and its optional to add these addons to your world and salvage those items. not required. 
Compressed Iron Block:
Salvage Hammer:
metal crafting table:

coal powder:


 
steel ingot:

 
gear:


 
salvage crusher:
also 2K SHARES LETS GOOOOOOOOOOOOO

how to get the items:
first you need to make a metal crafting table
metal crafting table recipes:
Compressed Iron Block:
Salvage Hammer:
(Not Required For Salvage Crusher) 2k MCPEDL Shares Trophy:
(Decompressing) Iron Block: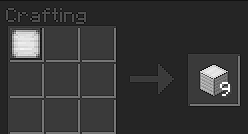 Coal Powder: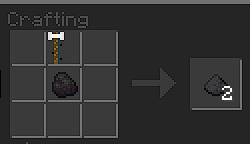 Steel Ingot: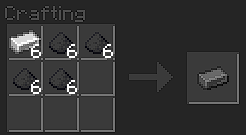 Gear: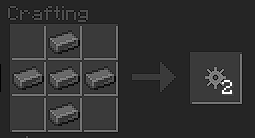 Salvage Crusher: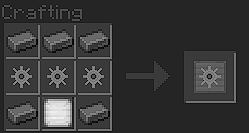 usage: 
compressed iron block: a crafting ingredient and can be placed as a block (obviously)
hammer: a weapon and crafting item (and when you craft something with a hammer, you get it back)
metal crafting table: a special crafting table where you can only craft steel ingot, coal powder, iron block (from compressed iron blocks), gears, and the salvage crusher
coal powder: a crafting item
steel ingot: a crafting item
gear: a crafting item
salvage crusher: ah yes, the main item, or block should i say. it recycles vanilla tools and armor so you get the items that it was made of. very useful for many mob farms.yes i said it, it even works with used tools and armor.
2k MCPEDL Shares Trophy: a flex item and used to store iron
here is an example:
NOTE: YOU DON'T GET ALL THE INGREDIENTS FROM TOOLS AND ARMOR, THIS IS TO PREVENT UNLIMITED DURABILITY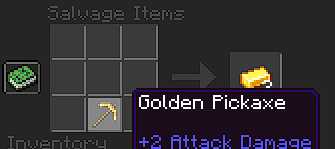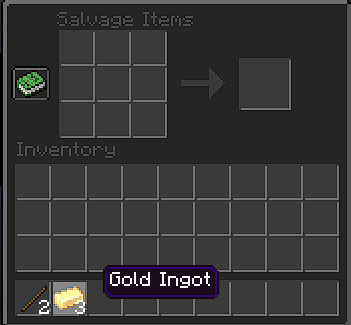 oh and also there are new recipes for chainmail armor and all types of horse armor. for chainmail armor, you need iron nuggets and you craft the armor in a normal crafting table. for all types of horse armor, here is an example of the pattern of horse armor: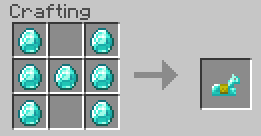 rules:
you are allowed to:
edit this pack for your own use 
make a showcase for your own youtube video, but you MUST PUT THE MCPEDL LINK AND CREDIT ME! 
you are not allowed to:
CLAIM THIS ADDON AS YOURS!
MAKE YOUR OWN DOWNLOAD LINKS ESPECIALLY MONITIZED LINKS AND EARN FROM IT!
POST AN EDITED VERSION OF THIS PACK!
REPOST THIS ADDON IN ANY WAY! THIS IS ONLY ON MCPEDL AND ON VATONAGE (maybe)!
also make sure these are ticked on or u wont even get these blocks and items lmao
imagine not turning these on when you are trying to activate addons lmao couldn't be me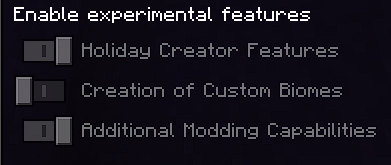 note: i haven't tested this on the betas!
let me know if this addon works in the betas!
also lets make fun of the name metal crafting table it sounds so weird lmao
Installation
1: just click the the top link and you will get a mediafire link and then you download it
2: press create new world
3: go to behavior packs and activate "Salvage"
4: create the world
if it somehow doesn't work, you definitely cant read the description
if it says that it doesn't get imported or whatever, i cant help you with that. i dont know a lot about download links or anything like that
Supported Minecraft versions
Downloads
Information
Users of Guests are not allowed to comment this publication.