Magic Hat [Invisible to Players and Mobs] - (Tiny Addons)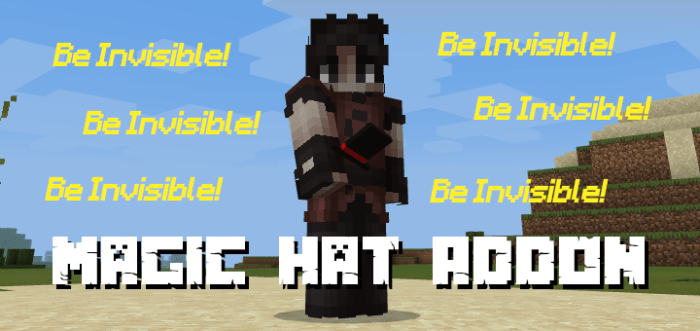 Addons for Minecraft PE
This is a simple add-on that adds a simple item, The Magic Hat! an equipable helmet that will equip you with the effect of invisibility permanently until you unequip the Magic Hat!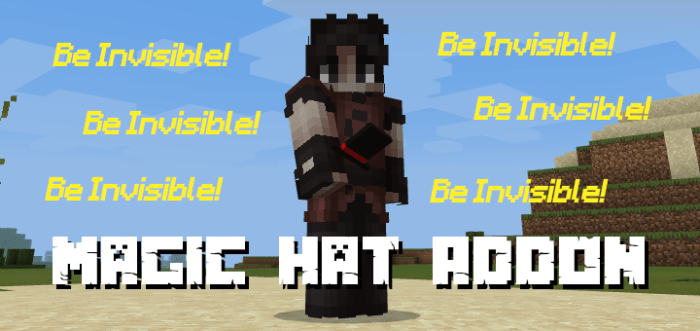 When making this simple add-on I was thinking about making an invisibility cloak or an invisibility hat, I came to the conclusion that a hat is MUCH BETTER, I would not like to sacrifice the defense of the chestplate armor so I created the Magic Hat, made with simple items of the game, perfect for running away from mobs at night or trolling your friend and still has a good resistance.  
Recipe: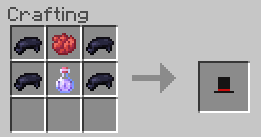 Or get The Magic Hat with: /function Magic_Hat  
Screenshots: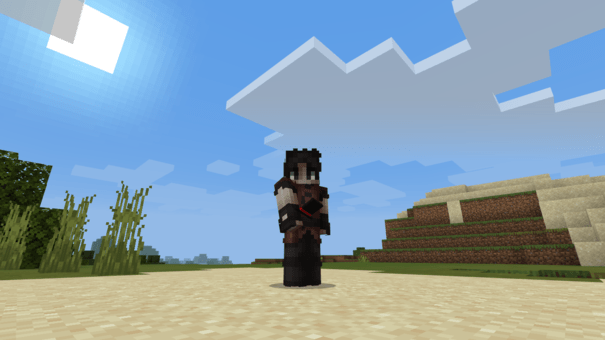 Now you see me!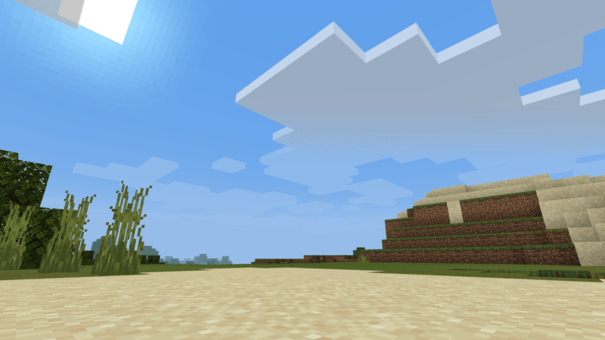 and now don't see
TERMS OF USE:DON'T POST THIS ON ADDONS LAUNCHER WITHOUT MY PERMISSION, IF YOU POST ON A WEBSITE USE ONLY THE ORIGINAL LINKVERTISE LINK AVAILABLE HERE.DON'T SHOWCASE THIS ON YOUTUBE WITHOUT CREDITS TO ME OR CLAIMING THIS AS YOUR OWN AND IF YOU DO SHOWCASE THIS PLEASE DIRECT THEM TO MCPEDL DON'T CREATE MONETIZED LINKS AND EARN FROM THIS.

Installation
How to skip the ads?
Wait 5 seconds and click on free acess with ads, then you will have to click on Discover Articles wait a while and click on the x to close the articles and then click on continue, a new tab will open so wait for it to load the mediafire link.
Turn on:
- Holyday Creator Features.
Supported Minecraft versions
Discontinued / Outdated
1.17.0.50 (beta)
1.16.100
1.16.230 (beta)
1.16.221
1.16.220 (beta)
1.16.210 (beta)
1.16.201
1.16.200
1.16.101
1.16
Downloads
Information
Users of Guests are not allowed to comment this publication.