Power Effect Ores V2 RB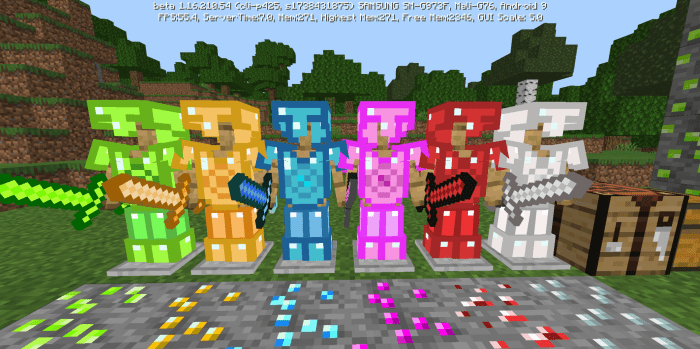 Addons for Minecraft PE
This is a Second version of the Power Effect Ores RB. This addon adds new ores that give effects to the player to progress more easily in the game, adds, new swords and armor and essences that give effects to the player.
Here is a description of everything that addon provides. 
Ores ↓
Peridot,,Topaz,Aquamarine,Turmaline,Garnet And Crystal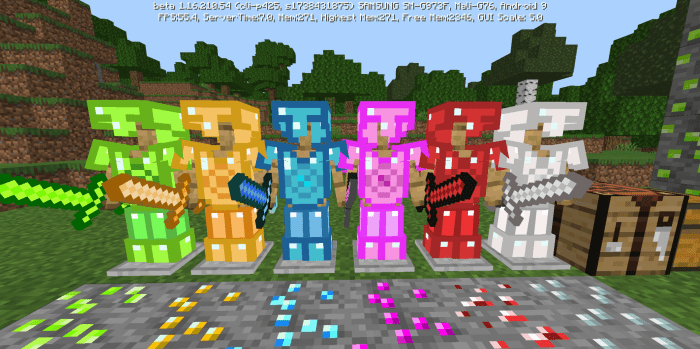 •Ore spawning sites
Peridot: 0,15y
Topaz: 0,12y 
Aquamarine: o,12y 
Tormaline: 0,12y 
Garnet: 0,11y 
Crystal: 0,11y 
•Armors And Swords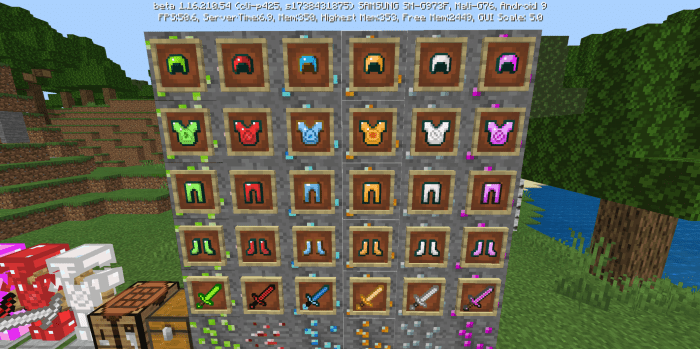 all the ores above have armor and swords ↑
•Swords Damage:
Peridot: 8.0
Topaz: 12.0
Aquamarine:10.0 
Turmaline: 13,0
Garnet: 12,0 
Crystal: 15,0 
• Armors follow the same pattern of protection as swords the more damage the sword the greater the armor protection
•Essences + Crafts Essences 
 essences are items that serve to make the helmet of each new ore. because only the helmet produces the effects.
Jump Boost Essence → Jump Boost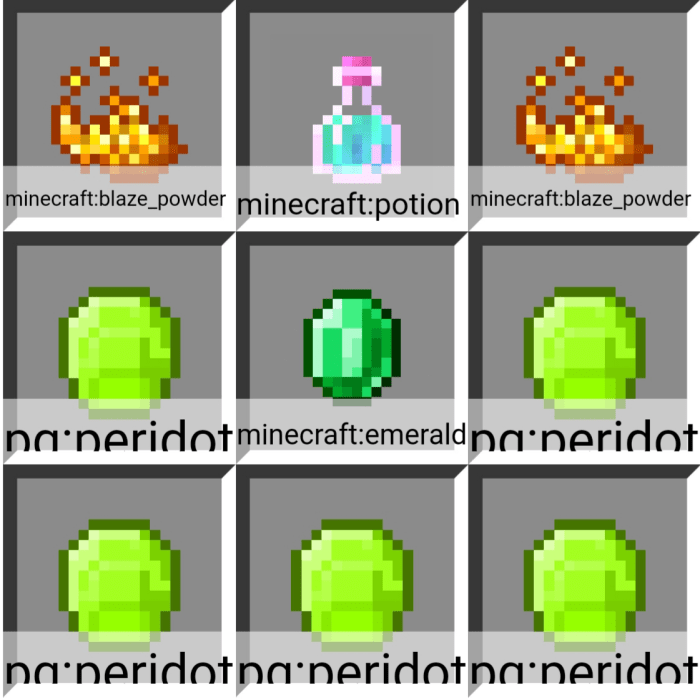 Fire Essence → Fire Resistence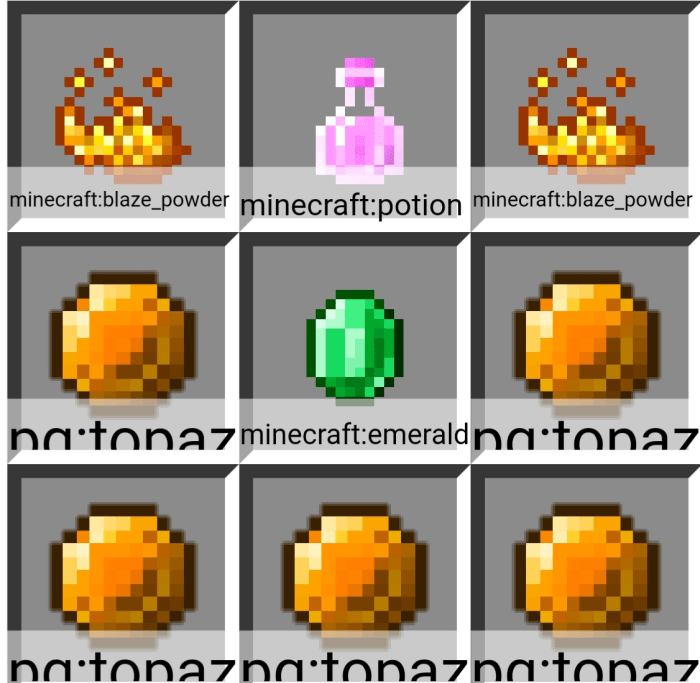 Ocean Essence → Breanding Water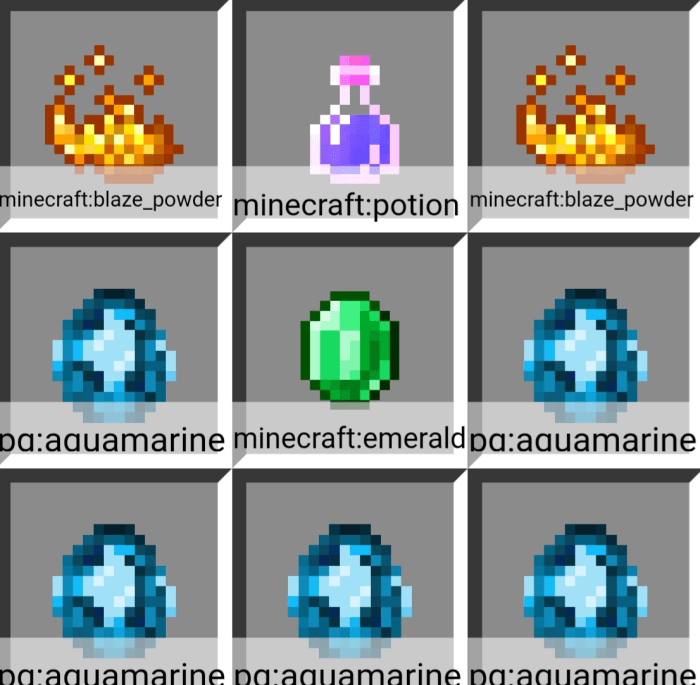 Life Essence → Regeneration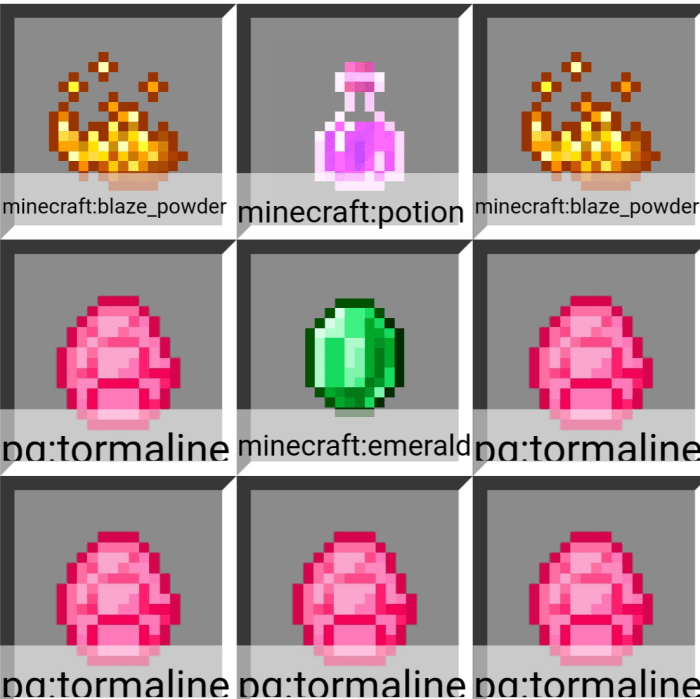 Strength Essence → Strength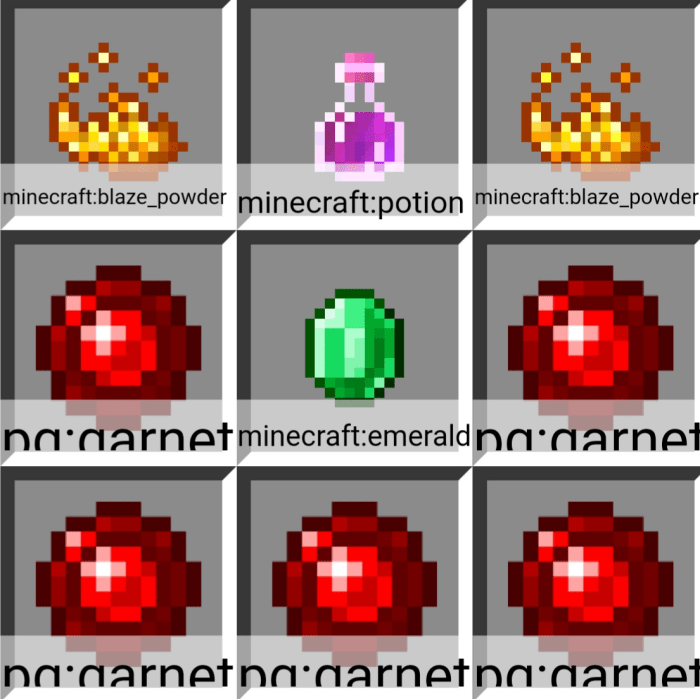 Speed Essence → Speed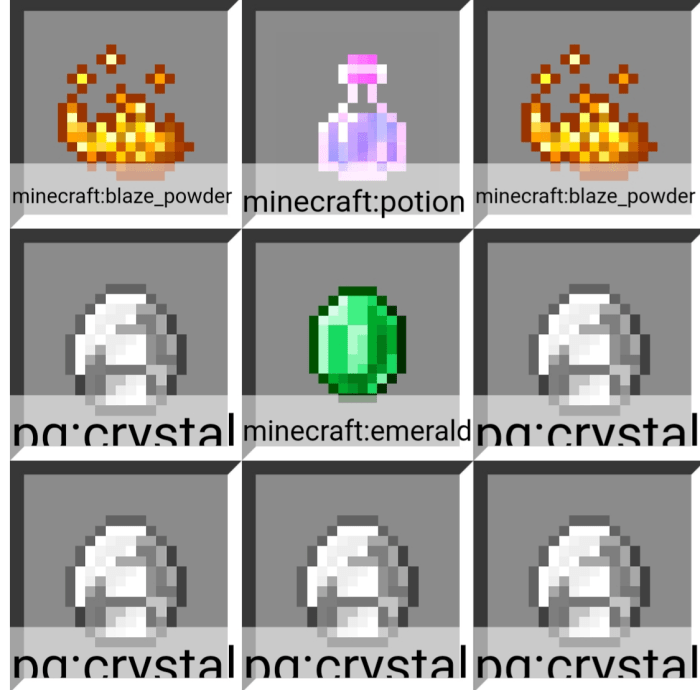 Essences ↓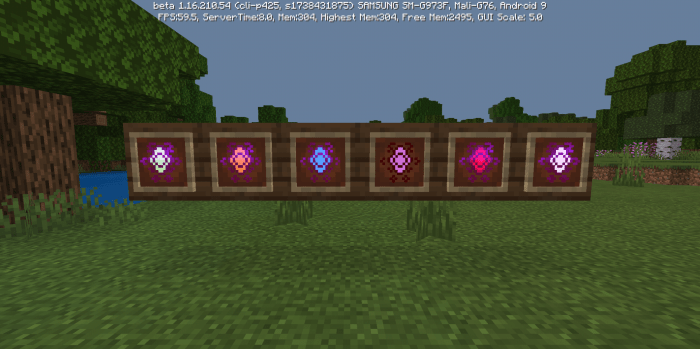 •Armor And Swords → Crafts 
to make the sword armor just repeat the craft below with the other ores
Helmet: the Helmet is made with essence because it causes the effects on the player.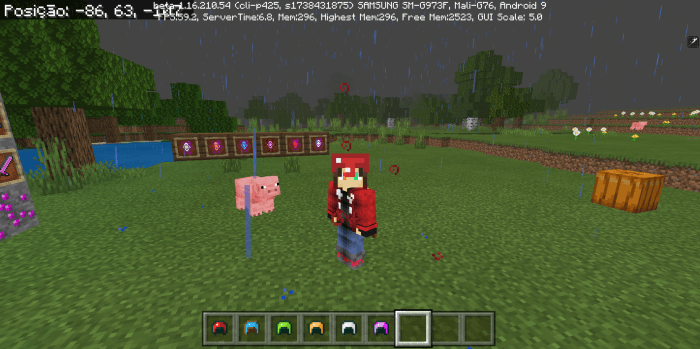 Chestplate: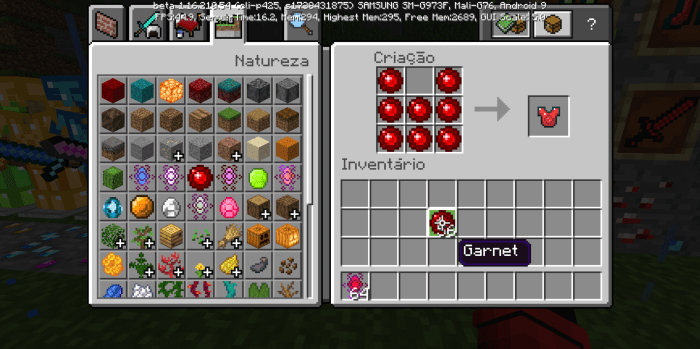 Legging: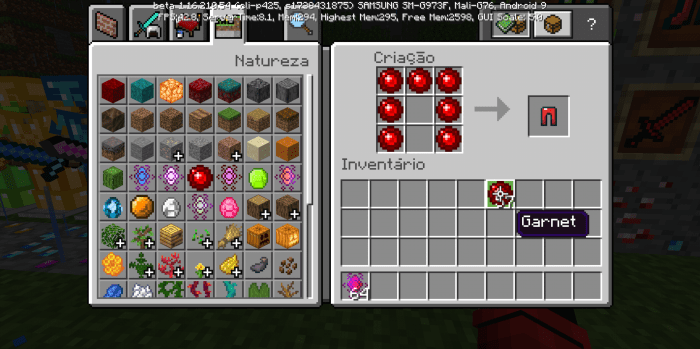 Boots: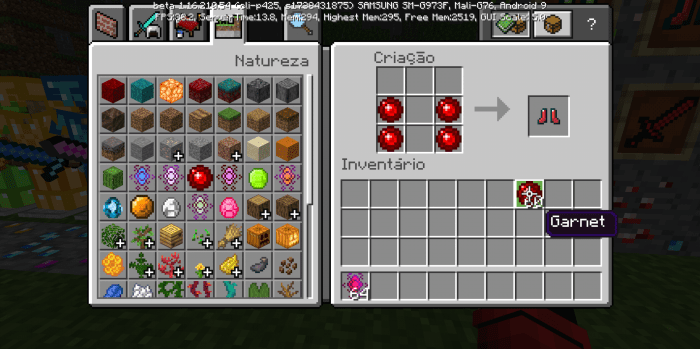 Sword: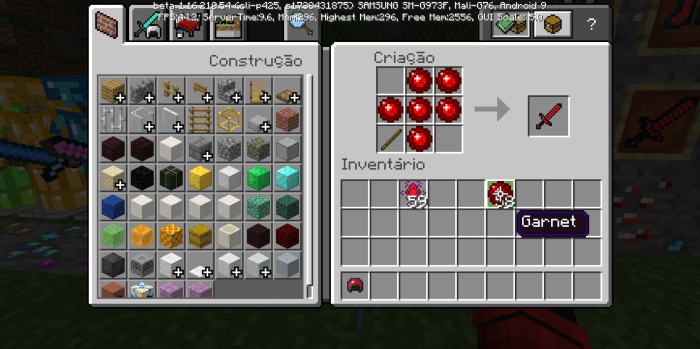 Texture Credits ↓
https://minecraft.novaskin.me/gallery/tag/skins
!!! If the texture becomes invisible, create another world that will surely work!!!
(V2)
New Ores Halite And Azurite: 
Spawning place:
Halite: 0,12y 
Azurite: 0,25y
New Effects
Halite Effect: Levitation
Azurite Effect: Night Vision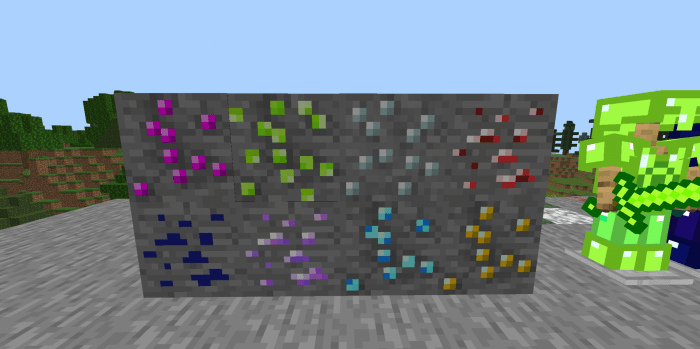 All Armors And Swords: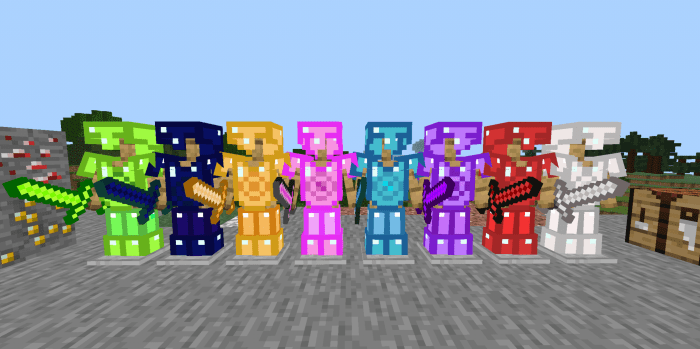 New Essences 
Azurite Essence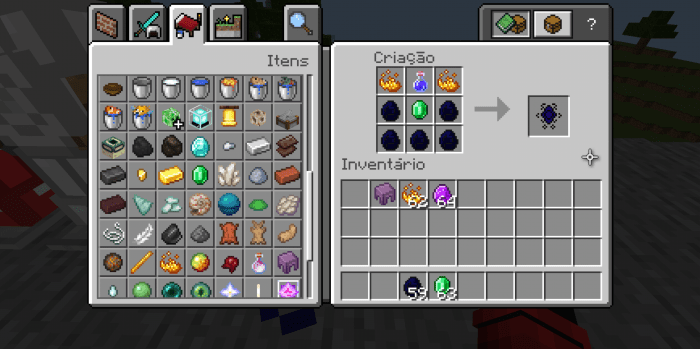 Halite Essence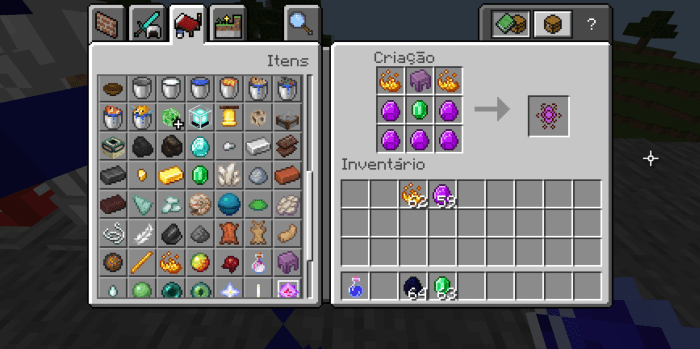 Installation
activate the 3 Resources for Mods before entering the world and also walk around the world to generate ores perfectly.
Supported Minecraft versions
1.16.220 (beta)
1.16.210 (beta)
1.16.201
1.16.200
1.16
Downloads
Information
Users of Guests are not allowed to comment this publication.