More Wood Blocks & Items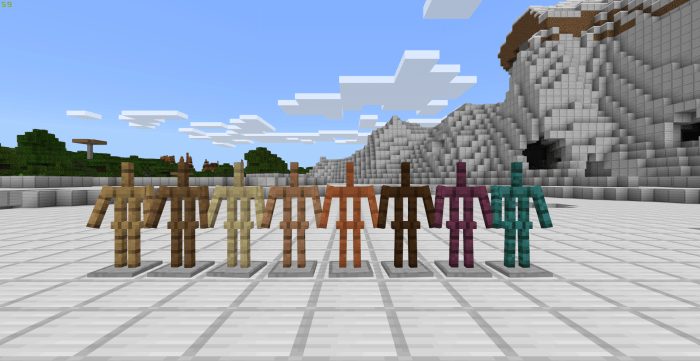 Addons for Minecraft PE
In Minecraft, there is only one Armor Stand, Crafting Table. Bookshelf And Stick from Oak Planks.
but this addon will add Armor Stands, Crafting Tables. Bookshelves And Sticks (From all wood types), And Warped & Crimson Boats!
*Wood types: Oak, Spruce, Birch, Jungle, Acacia, Dark Oak, Crimson, Warped.
In this addon, There are more Armor Stands, Crafting Tables. Bookshelves, Sticks, and Boats From all wood types
Armor Stand: You can equip any block or item to Armor Stands, And you can pose it like a normal Armor Stand, You can find them from "Spawn Egg" Group in Creative Inventory.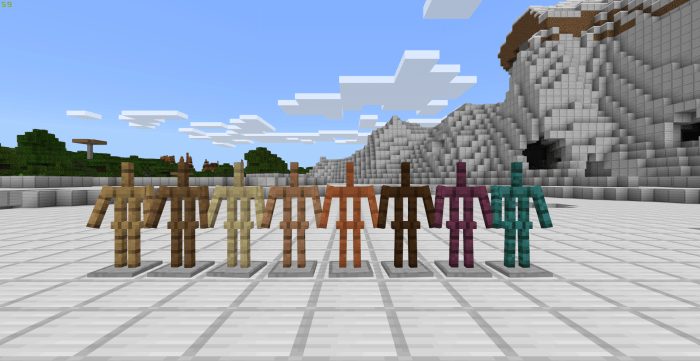 Crafting Tables: It works like a normal Crafting Table, And it works with any Addon.
Bookshelves: It doesn't work on Enchanting Table (Just for decoration).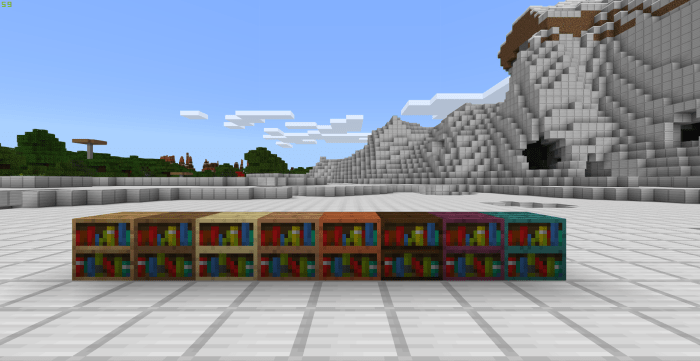 Sticks: It doesn't work for all recipes, But I plan to add all recipes. current recipes:
1. All tools, as Diamond Sword, Stone Pickaxe
2. Activator Rail
3. Arrow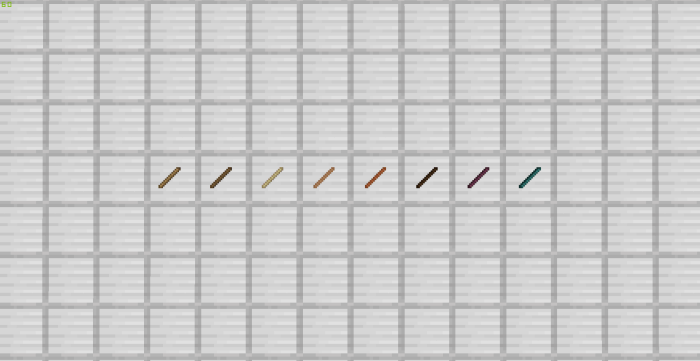 Boats: There are two new types of Boats (Warped & Crimson)
When you ride it you will not burn!
*You will burn only for 1 second, after that you can ride the Boat normally in lava!
Two mobs can ride the Boat!
Obtaining:
You can get them from Crafting Table or Creative Inventory!
Known Bugs:
If you stand on the Boats, you will burn
Those Boats has no Animations
(If anyone knows how to fix this, please tell me)
------------------------------------ 
/functions:
/function armors (To get Armor Stands)
/function crafting (To get Crafting Tables)
/function shelfs (To get Bookshelves)
/function sticks (To get Sticks)
/function boats (To get Boats)  
If you see any bugs, Tell me in comments.
If you want to make a Youtube video, please leave credits to (__DiamondCraftad)
And put the link for THIS MCPEDL page.
If You Want To Take Anything From This Addon Tell Me In the comments (Don't Steal My Work). 
Here is a video from my channel on YouTube.
Supported Minecraft versions
1.17.0.50 (beta)
1.16.230 (beta)
1.16.221
1.16.220 (beta)
Downloads
Information
Users of Guests are not allowed to comment this publication.