Sir Micky's 2nd Life
Addons for Minecraft PE
This Add-on is in tribute to my recently passed ESA. He was a big part of my life, He helped me out a lot emotionally. So I thought why not share him with others an let him help others like he liked doing.
Meet Sir Micky a certified ESA. He is here to help you out the player to protect you from hostile mobs and other players. Sir Micky can cause a wither effect upon attacking its aggressor.
Sir Micky Can be Tamed via Bones as well as sporting a total of 125 health points to give him a fighting chance along with doing 10 melee damage.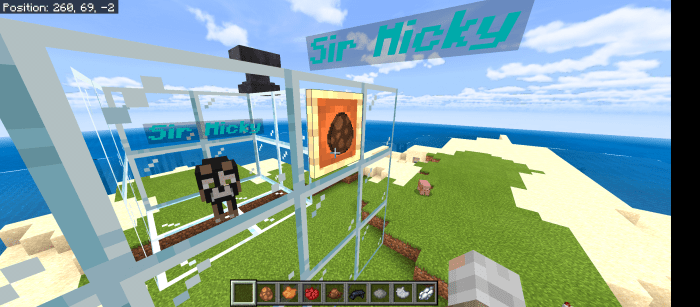 (Sir Micky has been there for me through some hard emotional times, he would help by comforting me with cuddles when he would notice my emotional state would go out of wack, hopefully this explains some of what he was trained to do as a ESA.)
Only Difference is In the minecraft world instead of Emotional Support from Sir Micky, He will protect you by defending you the player from hostile foes! So rest assured Sir Micky Has your back through Thick and Thin.
Sir Micky Is your DSA
DSA= Defensive Support Animal
Breeding mechanics is now fixed use raw meats to breed them. Cooked meats will also heal Sir Micky Now.
PLEASE DO NOT ALTER OR CHANGE MY ADD-ONS FILES.
IF YOU USE IT IN A VIDEO PLEASE CREDIT ME.
HAVE A BLESSED TIME PLAYING MINECRAFT!
Installation
If having Any install issue please inform me in comment section along with bug reports as well if any.
Thank you.
Supported Minecraft versions
Downloads
Information
Users of Guests are not allowed to comment this publication.