Big Mobs Add-on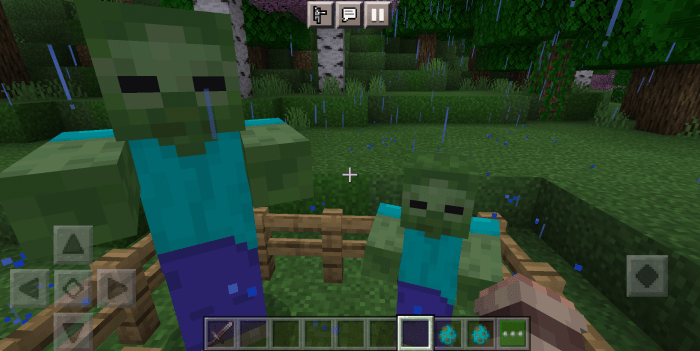 Addons for Minecraft PE
Would you like your Minecraft world to be more challenging and with more epic battles? Then the big mobs of this addon will make you very happy... or maybe not he-he!
In this add-on you will find 5 "new" mobs based on common monsters, but much bigger, more powerful and resistant.
50% bigger, 1000% more problematic!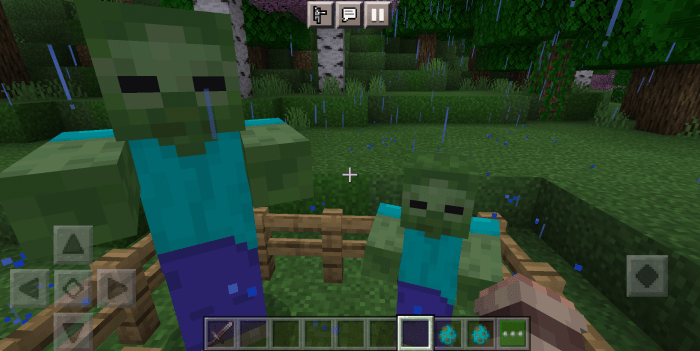 BIG ZOMBIE
This big guy looks identical to his small version, but does not burn in sunlight, hits hard and is very difficult to kill as he has no knockback.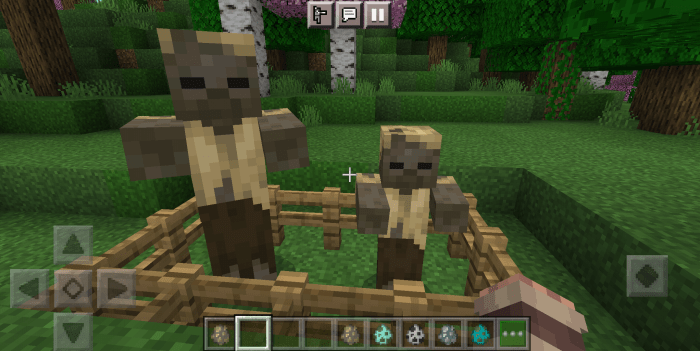 BIG HUSK
You will find it at night in the deserts waiting to give you the beating of your life, he will also cause you 60 seconds of hunger.
Health: 200
Damage 150
Hunger: 60 sec.
BIG DROWNED
You will find him in rivers and seas willing to have you for dinner with his huge "fork", if a big zombie or a big husk stay in the water for a long time they will become this monster, which by the way, does not burn during the day.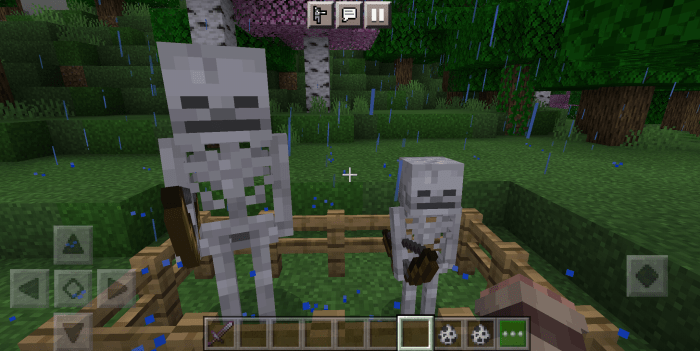 BIG SKELETON
This monster will appear at night in all biomes and since it does not have a knockback, perhaps the smartest thing to do is run from it if you don't want to end up sliced ​​by his huge sword and you guessed… it doesn't burn during the day either.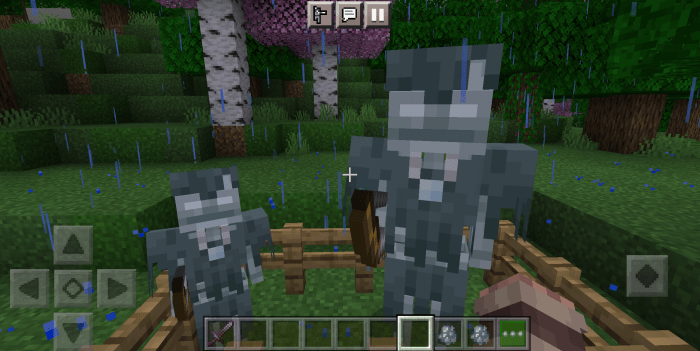 BIG STRAY
The largest hunter of the frozen biomes, very dangerous due to the ease with which it moves on the ice, huge sword and 30 seconds of slowness.
Health: 200
Damage: 15
Slowness: 30 sec.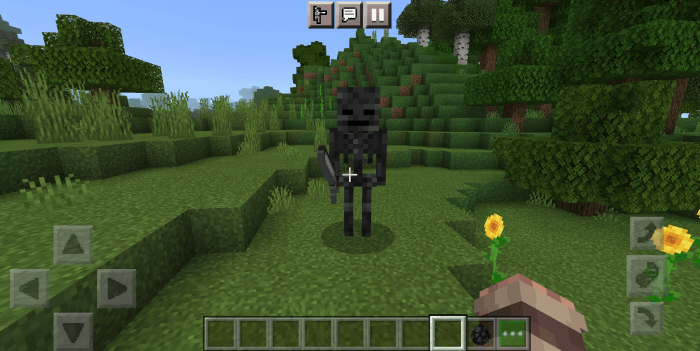 BIG WITHER SKELETON
You will find this bony giant randomly in the nether, ready to tear you to pieces with his enormous sword.
Health: 200
Damage: 15
Wither: 20 sec.
Although it is obvious none of these monsters burn during the day and they can all spawn with the standard equipment of weapons and armor that makes them much more dangerous, luckily there are no baby versions of these guys and their spawn rules makes them (not very) rare to find.
I will add new mobs in future updates.
NO EXPERIMENTAL GAME NEEDED
WORKS ON REALMS AND SERVERS
Installation
Once you have downloaded the behavior and resource mcpack files, open each one with Minecraft and it will do the rest.
If you download Full link, just open the mcaddon file with Minecraft and it will install itself.
The ZIP link is for manual installation by copying and pasting folders.
Remember not to click or touch any of the ads.
Una vez que hayas descargado los mcpack de comportamientos y recursos ábrelos uno por uno con Minecraft y éste hará el resto.
Si descargas el enlace Full sólo abre el archivo mcaddon con Minecraft y se instalará automáticamente.
El enlace ZIP es para instalación manual mediante copiado y pegado de folders.
Recuerda no dar clic ni tocar ninguno de los anuncios.
Do not republish this addon as your own or modify it's contents without my consent. If you are going to review or publish this add-on elsewhere, don't make your own links, use the link to MCPEDL and always give credit to me, you can find my social media and channels on my profile.
Supported Minecraft versions
Downloads
Information
Users of Guests are not allowed to comment this publication.