yBiomes Craft
Addons for Minecraft PE
yBiomes
is here!
 HAVE MANY
FULL NATURAL GENERATION
biomes in your game! For you to have fun with many new trees, structures and biomes very interesting and great to complete your survival and their worlds!
The diversity of biomes to make your game even more exciting is so huge! Frozen, cold, flooded, hot, tropical, islands, flowering, muddy biomes among many other different types !!
yBiomes!
Many amazing biomes for your worlds! Here you can find rare biomes and more common biomes, and even sub-biomes!
The biomes are completely natural generation, this means that NO structures will appear throughout your game!The biomes are already generated and rendered with their own trees!
Check out the list of biomes, with their photos and a brief description of each!
Biomes are not invasive and the rarity of some is still being worked on!You can find game animals through biomes and lots of wood, so biomes are great to survive!Required:
BIOMES:
Steep Bayou!
It is a new biome 80% made of water, it has dense vegetation with many willows of different sizes! Vines, weeping herbs, custom mushrooms, lotus flowers and lots of moss in the water!
Autumn Grove!
You can't find anything more welcoming than this biome! It has a dense orange mist and trees of 5 shades of different colors, in addition to lots of pumpkin and flowers. Foxes and 4 other animal species from the add-on spawn here. It's a grove!
Cherry Grove!
A very calm and welcoming grove too! You will find playful squirrels and deers! Also new woods, leaves and sweet cherries!
Spring Orchard!
Nothing better than a spring orchard, with weeping oaks with lots of sweet berries fruits that you can harvest! Also new flowers that feel even more like spring!
Alps!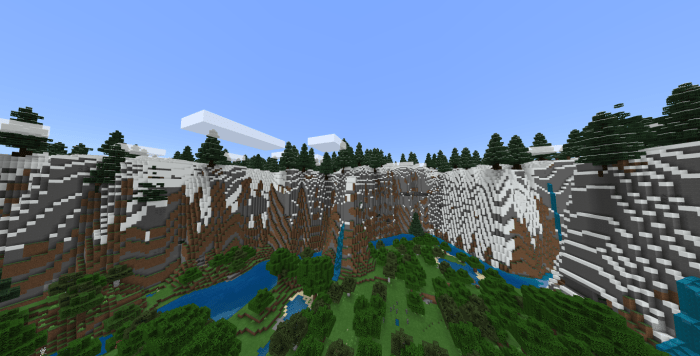 Rocky mountains, covered by a large and thick layer of soft snow! You may find little vegetation and some dead and frozen trees!
Charparral!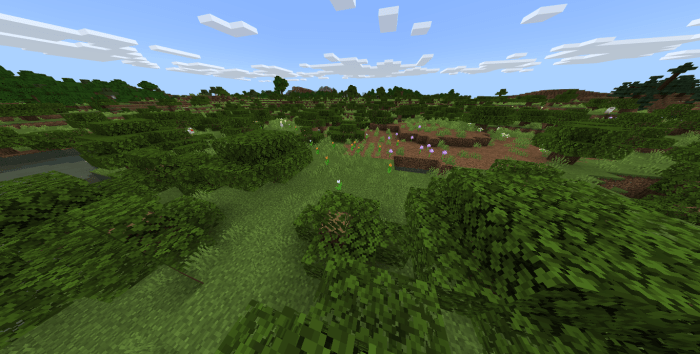 Plain seasoned with loads of coarse dirt and grass! You will also see in this biome a vegetation of small sneaky trees!
Coniferous Forest!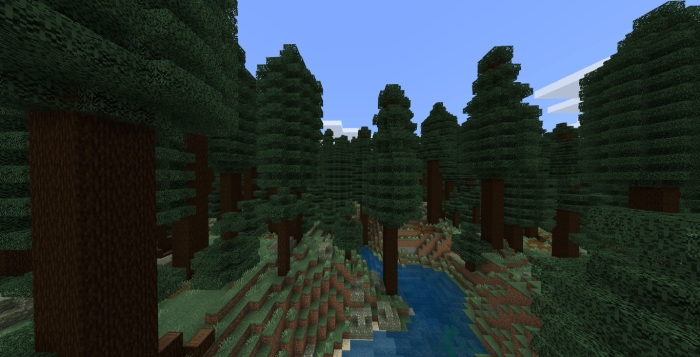 Cold forest with large conifers and mixed soil between thick dirt and mud, and lots of grass and rocks!
Grove!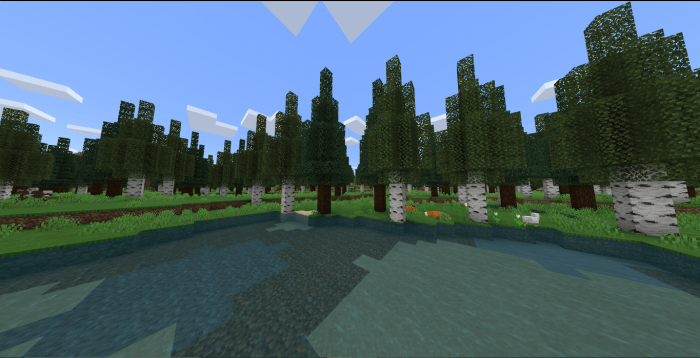 Temperate grove of birch and pine trees, completely refurbished and majestic!
Mangrove!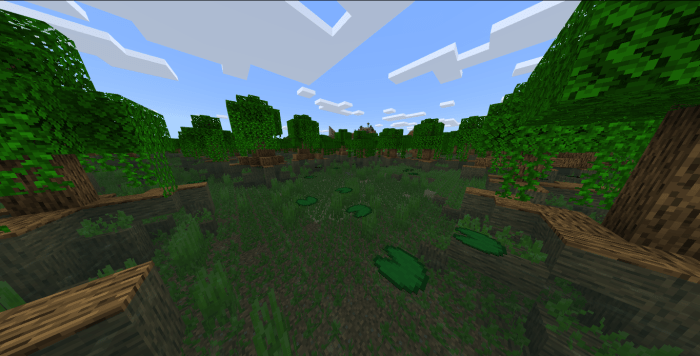 Mangroves full of custom trees and full of great roots! And a lot of water!
Shield!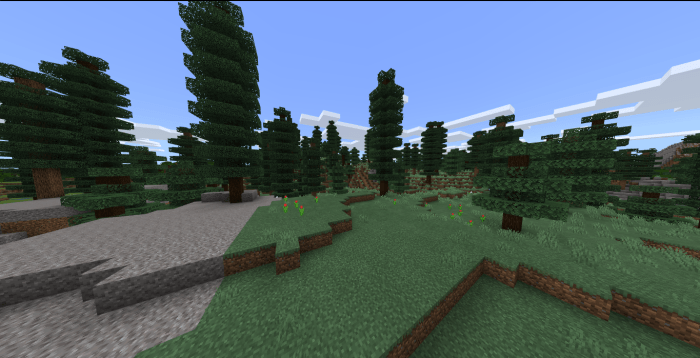 New coniferous forest mixed with taiga, temperate / cold climate, with lots of rock, gravels  and tall trees!
ANIMALS:
Yeah! We have animals! And they are cute, and fun, you can tame them or enjoy them, see:
Deers, there are two variants, with and without horns. They will avoid you, they are reproduced with wheat. You can get leather and meat from them!
Fireflies will appear in dark places, and during the night, they do not emit light, but have an incredible glow, very GLOWING!
Ladybugs are attracted to flowers in the groves. They are frog's favorite foods and are a little fragile!
Raccoons, they act like foxes, hunting chickens and ladybugs. You can feed them with sweet berries! They can breed and are super docile!
Squirrels, jumping, playful and fast! They are afraid of big creatures, love cherries and sweet berries. You can attract them and feed them with these same items!
Frogs, appear in steep bayou and mangrove! They hunt any insects, such as bees, ladybugs, moths and spiders, and use their extensive tongue to catch them! You can use sugar to attract and feed them, they offer special effects for player when feed!
The add-on provides you with very welcoming landscapes!
BLOCKS AND ITEMS:
There are also many blocks and items to compose the vegetation of this biome, check out:
Have fun exploring these amazing biomes!
Supported Minecraft versions
1.17.0.50 (beta)
1.16.100
1.16.230 (beta)
1.16.220 (beta)
1.16.210 (beta)
1.16.201
1.16.200
1.16.101
Downloads
Information
Users of Guests are not allowed to comment this publication.