Advanced Sneak + Crawl Addon v1.5.1 Bug Fix
Addons for Minecraft PE
Have you ever wonder why we are able to walk but cannot crawl? When are we going to learn how to crawl? But crawling should be first before walking, right? 😂😂😂 This addon solves that problem!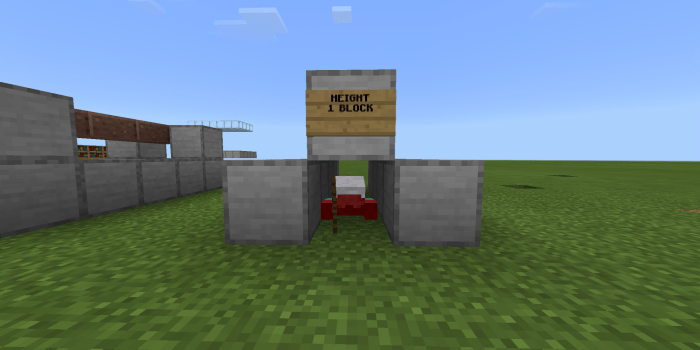 FEATURES:
Sneak through 1.5-block tall spaces
Crawl through 0.5-block tall spaces 
NEW:
- These are the spaces you can pass through.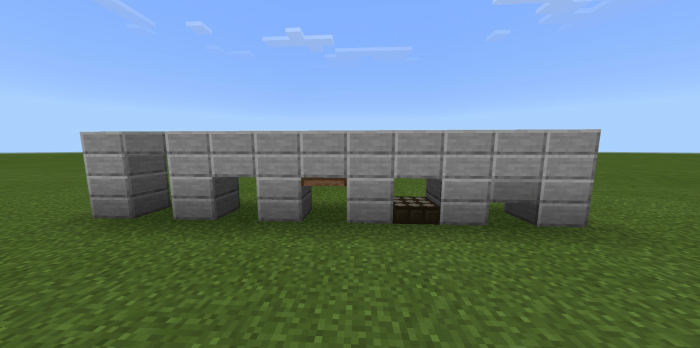 HOW TO USE:Sneak
- Just sneak 
Crawl (New instructions) 
- Sneak
- Look/face downward 
- Click the crawl button / ride button on pc/console (Interact) 
- Jump or Sneak to stand up 
Here's the video for quick understanding :
EDIT: The first tunnel in the video is actually 1.5 block tall. (1block+1slab)OPTION: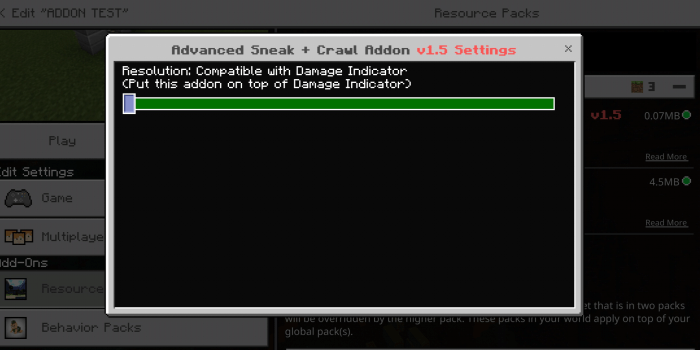 If you are going to use this addon along with Damage Indicator Addon, select this option. If not, select the Default option. 
Supported Minecraft versions
Downloads
Information
Users of Guests are not allowed to comment this publication.