2 Person Horse Riding Addon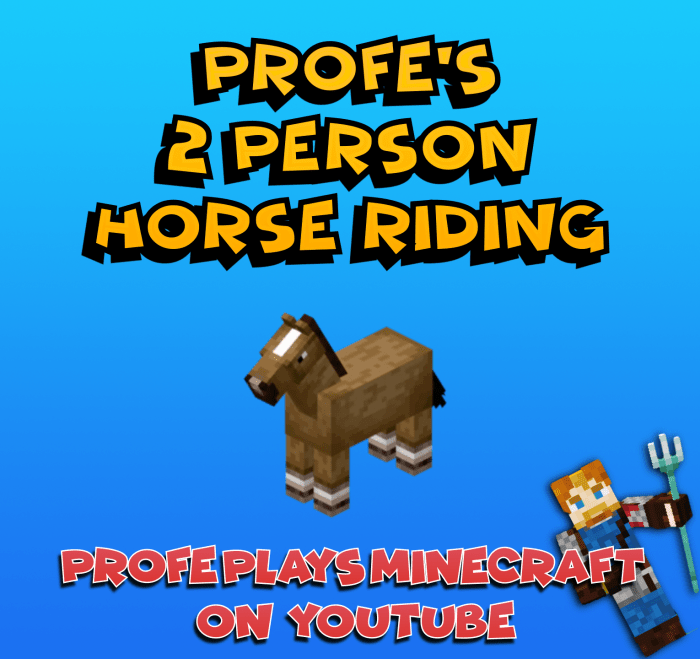 Addons for Minecraft PE
In this simple add-on, after you tame a horse and put a saddle on it, Two people can ride the horse together. This add-on is very straight forward and light weight. To see this thing in action, watch the video!
Ohhhh the loneliness of riding the horse alone. My girlfriend and I could trek over mountains together, cross oceans together, but we couldn't  ride a horse together. Well, I don't have to wait anymore. Now with this minecraft addon, You can ride a tame horse with two people. The  system works like a boat. The front person is in control. If they get off, the back person becomes the main person. The back person cannot rotate fully in this pack, but I will create another one where they can do a full 360. Don't travel alone anymore!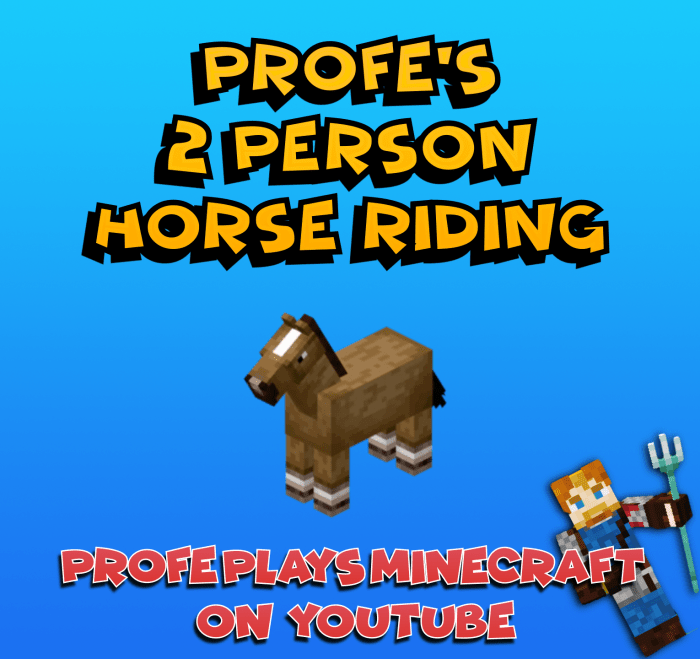 Installation
Just download and double click away!
Supported Minecraft versions
Downloads
Information
Users of Guests are not allowed to comment this publication.