More Zombies Add-on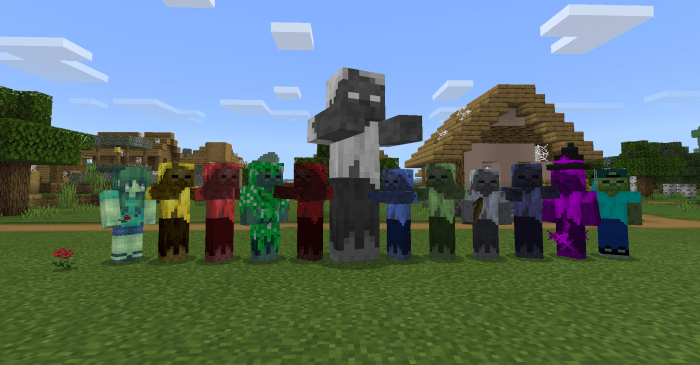 Addons for Minecraft PE
Do you think there should be more zombies in the game? Because this add-on does this, it adds twelve zombies in the game, but they are zombies with behaviors other than normal zombies.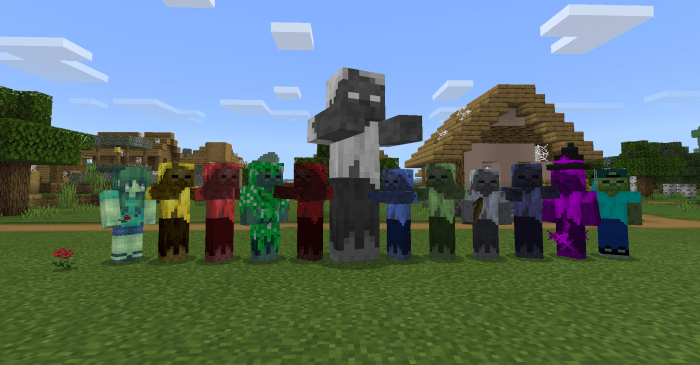 Of the twelve zombies two are neutral, they will only attack to defend themselves, they are:
(Zombie lady and Zomboy can be tamed with an apple)
The other will attack the player as follows:
Zombie Archer:
Uses a bow and attacks the player at a distance
Zombie Teleport:
Attacks with poison and can teleport
Zombie Evocator:
Attacks with blindness, can tame wolves and make them red and angry and invokes small zombies and zombies teleport.
Baby only uses melee attack with effects
Invisible Zombie:
It becomes invisible at the moment of battle, returns to normal after winning the battle or after a while if it is not killed
Explosive zombie:
Transform nearby Creepers in the charged state
Two types of attack, can explode or use melee attack, when approaching the player he will decide
Crescent Zombie
When he gets close enough to the target he gets twice as big, back to normal after eliminating the target in some cases
Colorful Zombie
Afterseeing a target begin to change color, each color will give the target a different attack effect.
Returns to normal if target is killed or able to escape
Zombie Boss
300 HP
HP Bar
Attack from a distance by throwing head of zombie boss, and summon baby zombie with bow and baby zombie with blind attack
Appears when a hostile zombie from the add-on is struck with lightning
Fire zombie
When he finds a victim he leaves a trail of fire
Body attack using poison
Zombie Warlock
Attacks with portions like a witch
In addition to adding new zombies, this addon makes the Zombie Horse naturally spawn around the world at night.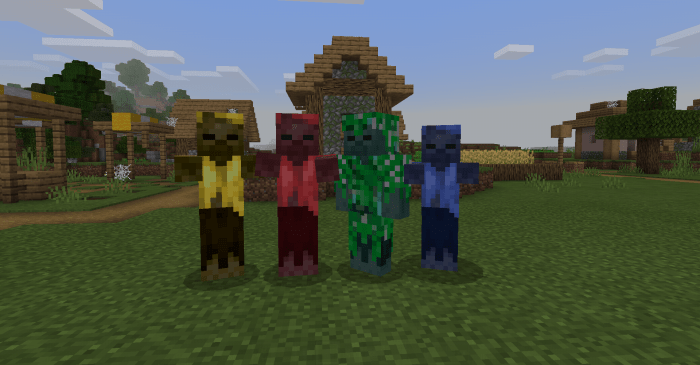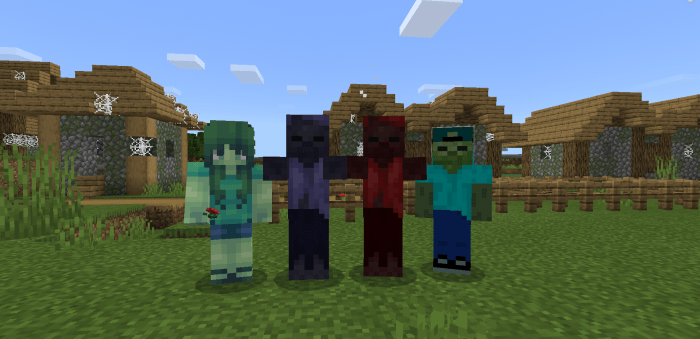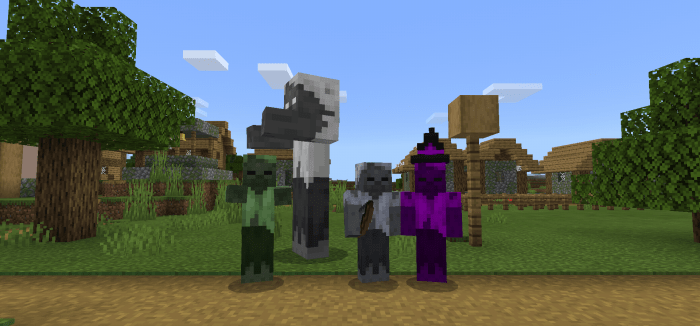 Supported Minecraft versions
Downloads
Information
Users of Guests are not allowed to comment this publication.