CROP'S Generator V2.1 (1.16.100 & 1.16.201)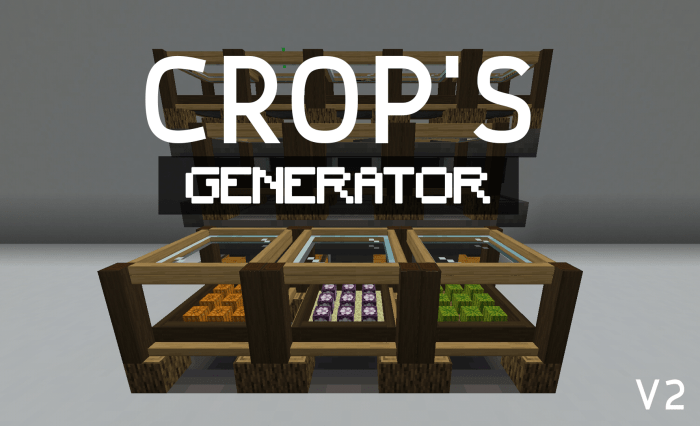 Addons for Minecraft PE
This is my first Add-on that i uploaded, this Add-on is inspired by botania mod minecraft java, i try to recreate the addon on minecraft bedrock edition.
On Version 2 This Add-on add 11 Crop Generator for your survival world from wheat, carrot, potato, beetroot(i don't know who need this one), bamboo, sugarcane, pumpkin, melon, Sweet Berries, Chorus, and nether wart.
All Generator is craftable in survival, but its only craftable in workbench, so first you have to do is crafting a Workbench.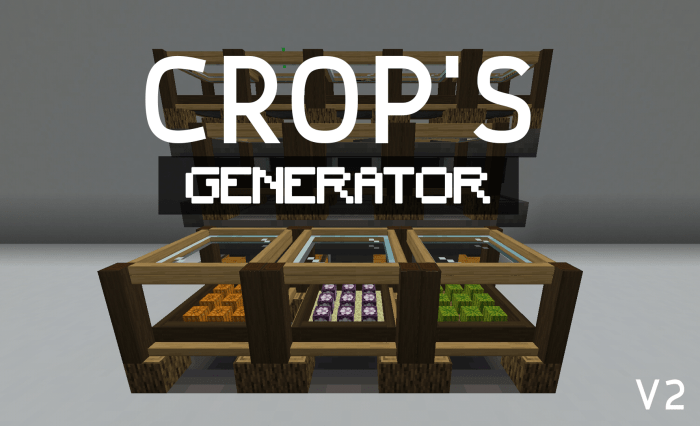 All Generator in this Add-on is 
hopper friendly
because i don't use entity, i manage to make it work on custom block.
IN-GAME SCREENSHOT :
HOW TO PLAY :
Craft a workbench (Just Put your regular Crafting Table in any of the Crafting grid)

(Recipe of Workbench)
Open your Workbench and type Generator then all of the Generator Recipe Will Show Up
(All Generator In Crafting Menu)
Here's The Generator Recipe just in case in your device doesn't show up
NB:
This Add-on does'nt use Player.json file.
If you found any bug or have sugesstion feel free to leave a comment.
Installation
TERMS OF USE:
DON'T POST THIS ON OTHER SITES OR ADDONS LAUNCHER WITHOUT MY PERMISSION.
DON'T SHOWCASE THIS ON YOUTUBE WITHOUT CREDITS TO ME OR CLAIMING THIS AS YOUR OWN AND IF YOU DO SHOWCASE THIS PLEASE DIRECT THEM TO MCPEDL DON'T CREATE MONETIZED LINKS AND EARN FROM THIS.  
Turn On:
- Holiday Creator Feature
Supported Minecraft versions
Downloads
Information
Users of Guests are not allowed to comment this publication.