MCPE PvZ 2.1 - Plant Food Update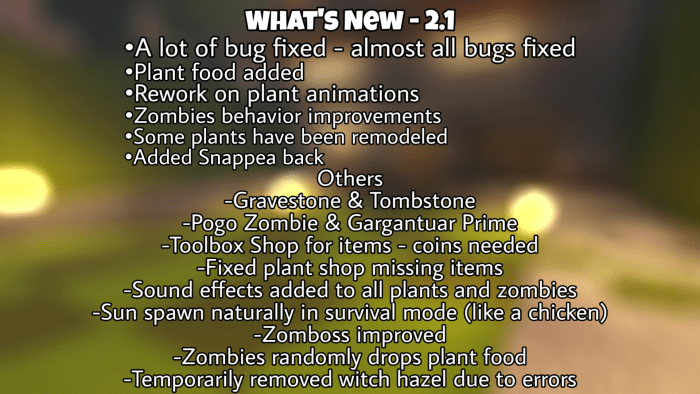 Addons for Minecraft PE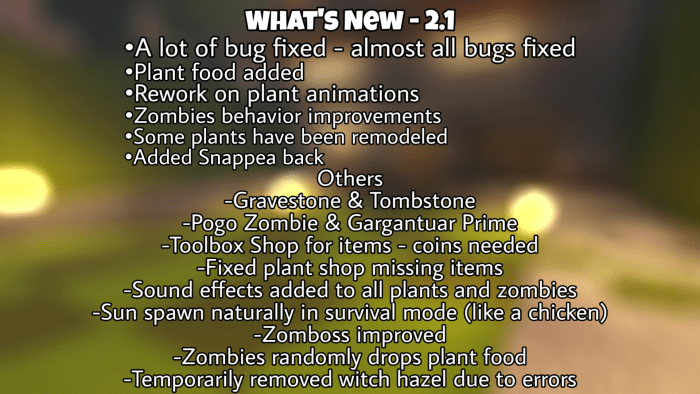 Here are some of the new features in this update!
~Plant food! Give you plants plant food to make them stronger!
~Brand new animations for each plant with blinking effects on some plants!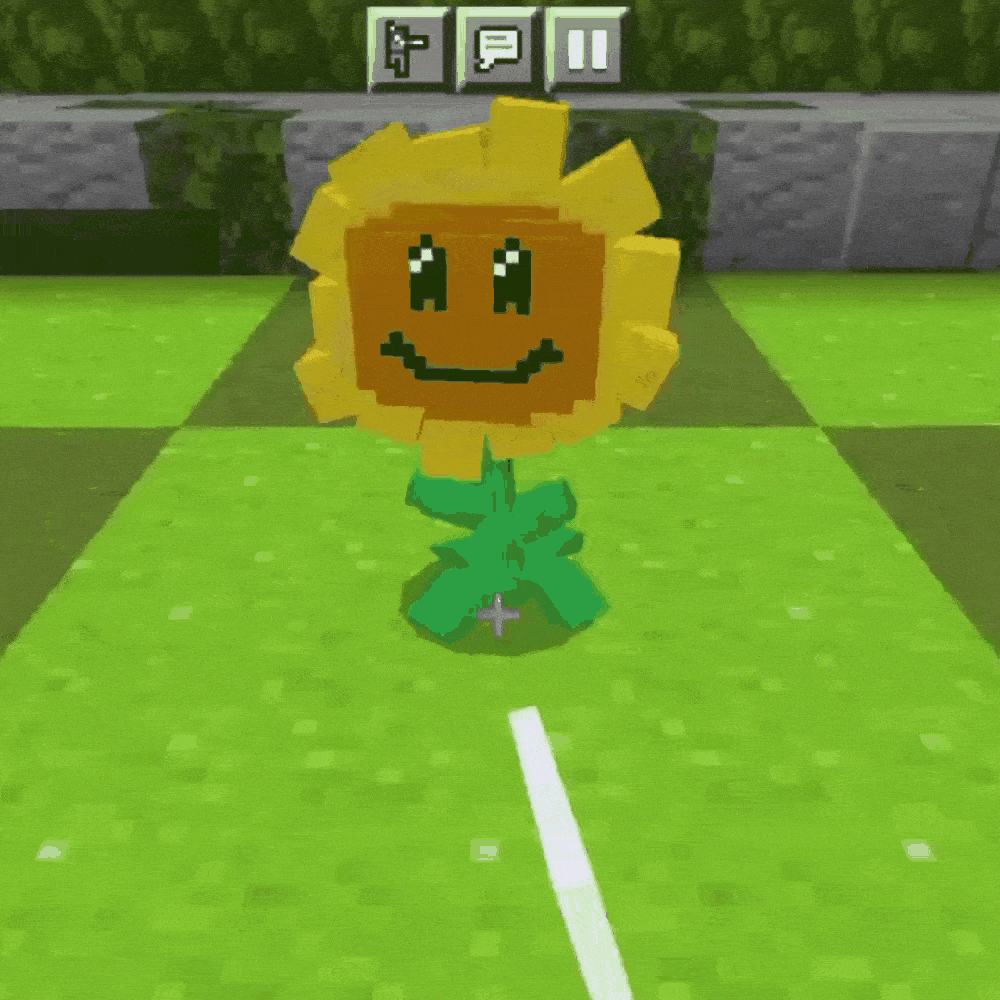 ~Sun now spawn naturally in your world
~Almost all bugs are fixed!
~Improvements on Zombie Behaviors!
~Sound Effects added!
This Addon is so fun to play, and also survival friendly! There's a lot of Zombies and Plants to Choose From!
•
Important notes about the addon and about survival mode
•In order to get plants in Survival mode, you need to craft a "Seed Producer" first or by buying it from wandering traders or Toolbox Item Shop (recipes below)
•You need sun to buy plants from seed producer
•Zombies have chance of dropping plant food and diamond
•Not all plants have plant food, but many of them have
•Sun actually spawn naturally in survival mode like a chicken!
•You can also buy Items from Wandering Traders
•Zombies Spawns Naturally
•You can get zomboss spawn egg buy buying it from wandering traders, or toolbox, defeating zomboss gives you a shining trophy
•
Recipes1st - Seed Producer2nd - Trowel3rd - Pot4th - Toolbox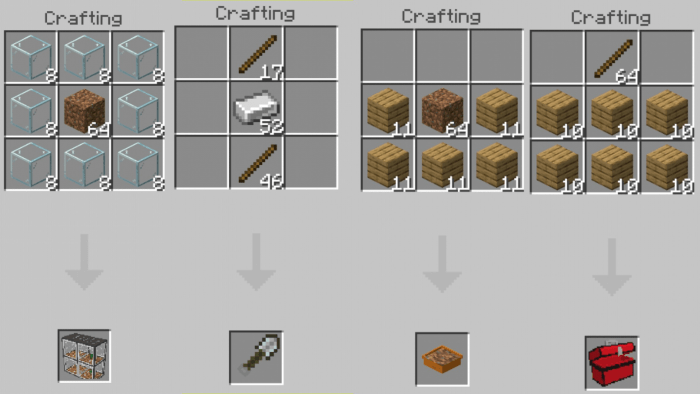 •List of items•Trowel - is used to dig plant more faster


•Sun - is used to buy Plant Seed Packets from Seed Producer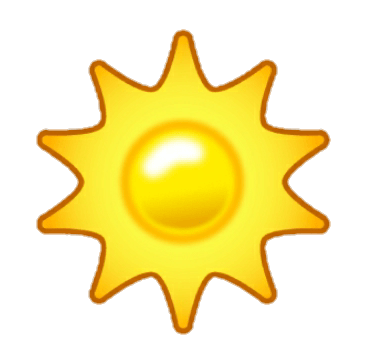 •Coins - is used to buy items from toolbox•Seed Producer - you can get/buy your plants here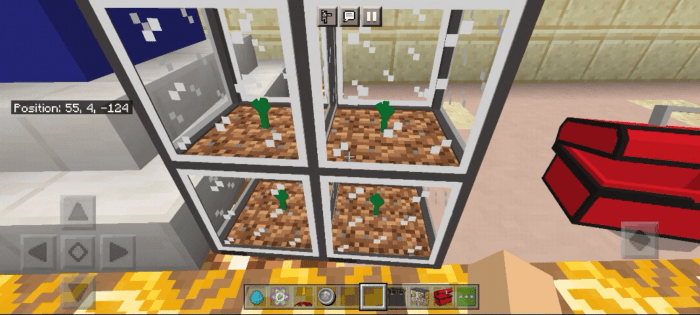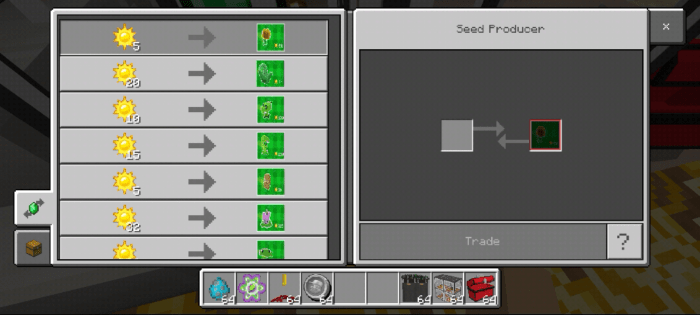 •Toolbox - you can buy items here like Plant Food, Gravebuster, and more(trades changes randomly everytime)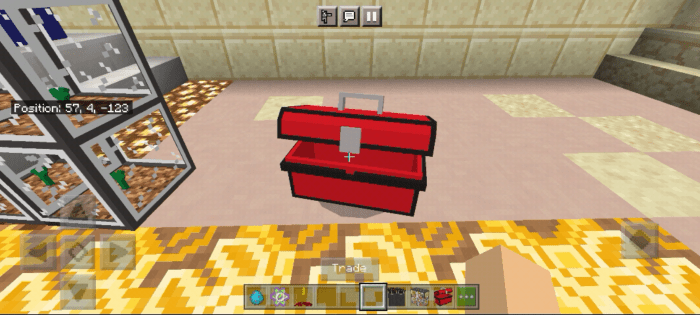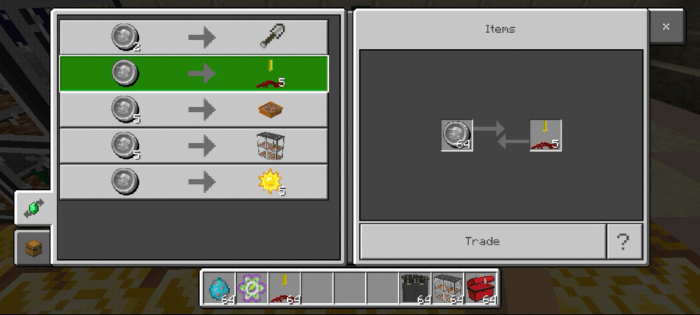 •Gravebuster - is used to removed tombstones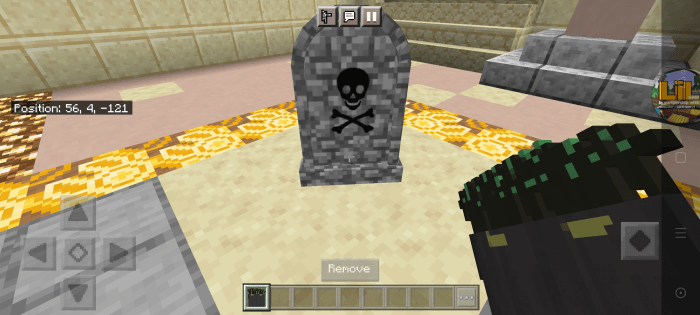 •Plant Food - is used to upgrade your plants, can be obtain from zombies randomly dropping it or from toolbox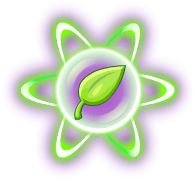 -In game images of some plant food effect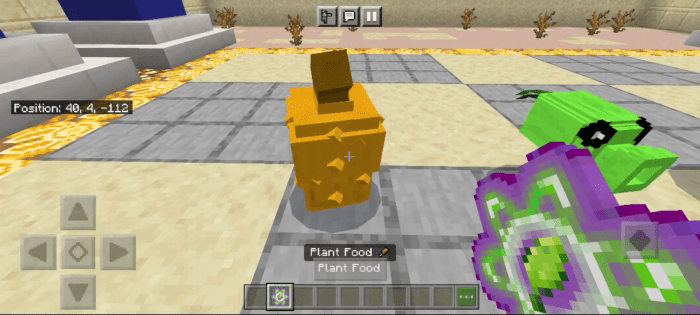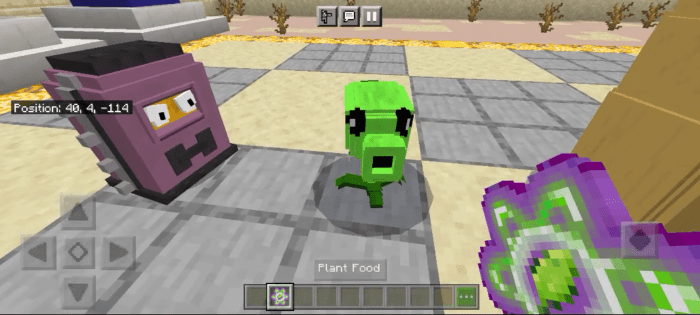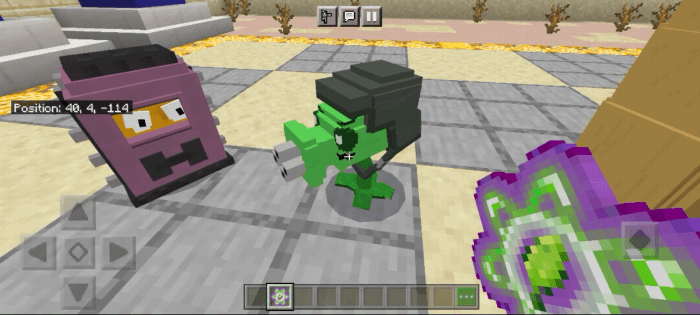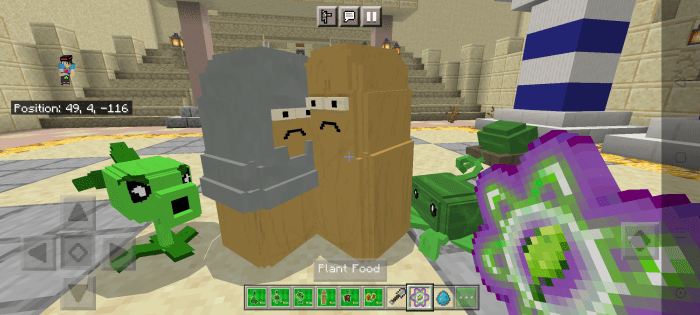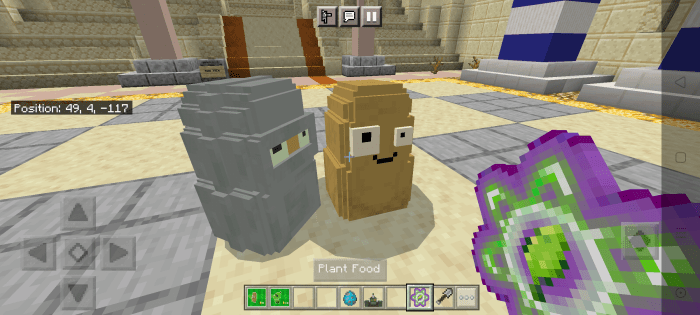 •Penny - you can ride it, obtain it from toolbox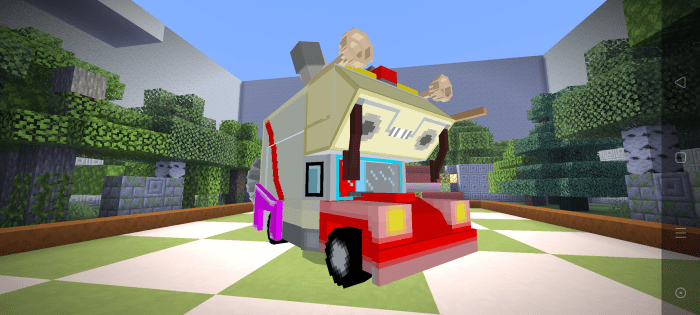 •Lawn Mower - defend your house, currently not obtainable in survival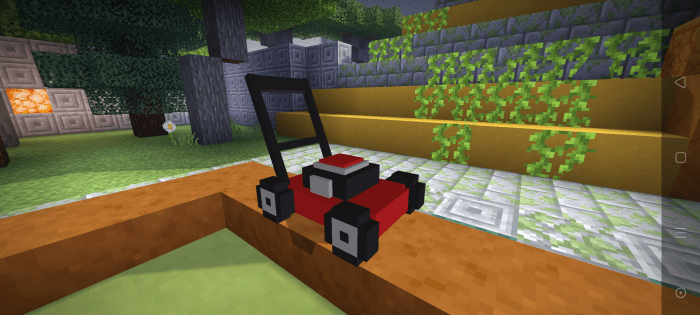 •Crazy Dave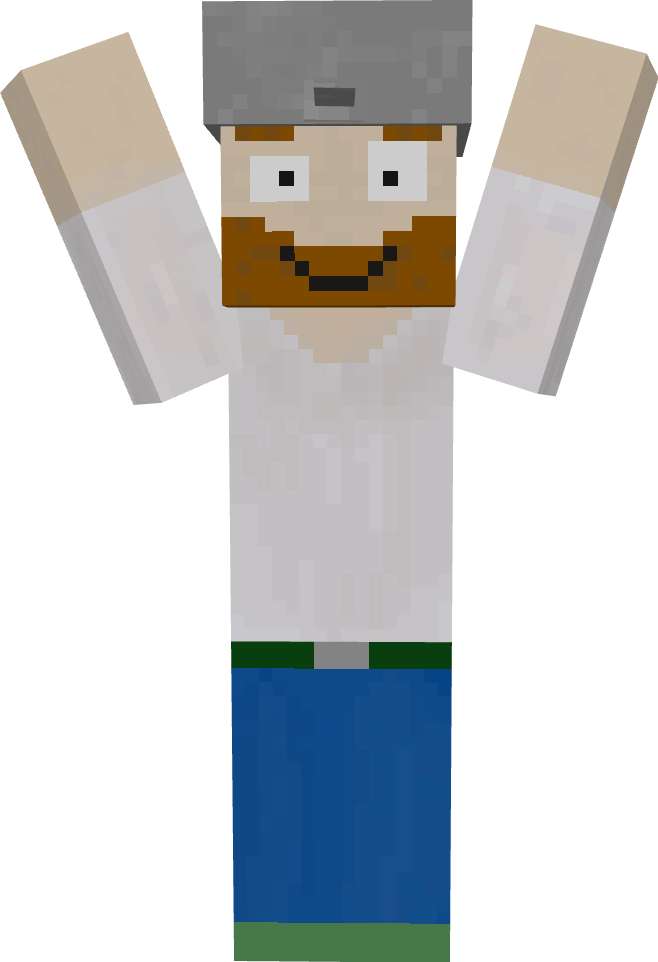 •List of current plantsAloeApple MortarBanana LauncherBloomerangBonk ChoyCabbage PultCactusCattailCherrybombChomperCitronCob CannonCoconut CanonCold SnapdragonDoomshroomElectric PeashooterEndurianExplode O NutFire PeashooterFume ShroomGatling PeashooterGoo PeashooterHypnoshroomIce ShroomJalapeñoKernel PultLaserbeanLava GuavaLightning ReedMarigoldMelon PultNightshadePeanutPeapodPeashooterPepper PultPhatbeetPotato MinePuffballPuffshroomPumpkinPumpkin PultRepeaterScaredyshroomSeashroomShadowshroomShadow PeashooterSnapdragonSnappeaSnow PeashooterSpikerockSpikeweedSplit PeaSquashStarfruitSunflowerSunshroomTallnutThreepeaterTwin SunflowerWallnutWasabi WhipWitch HazelWinter Melon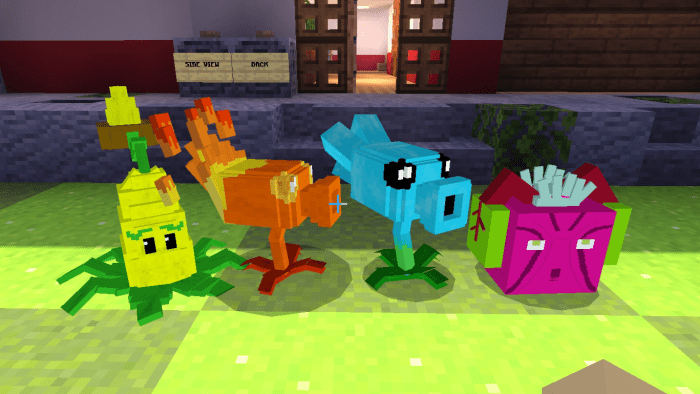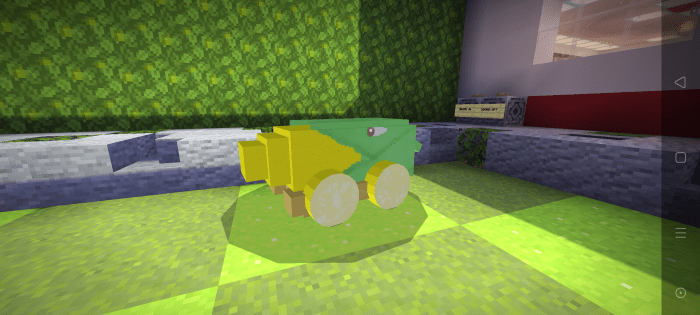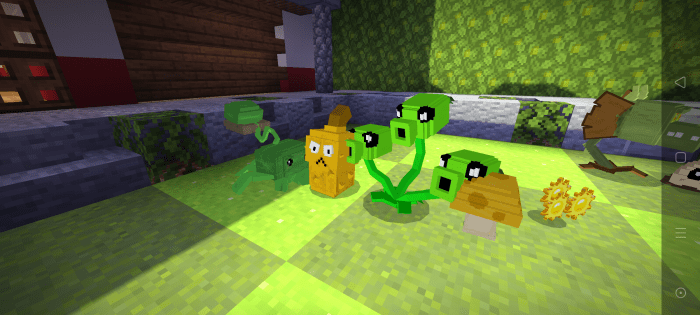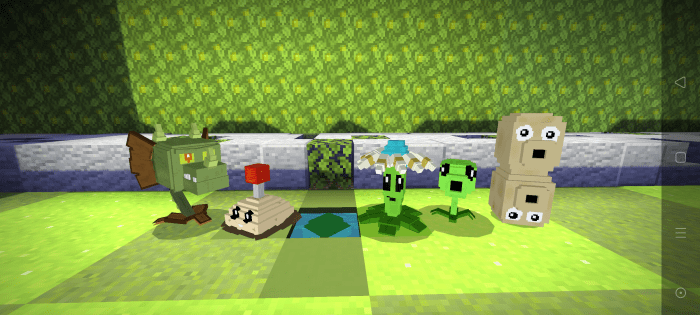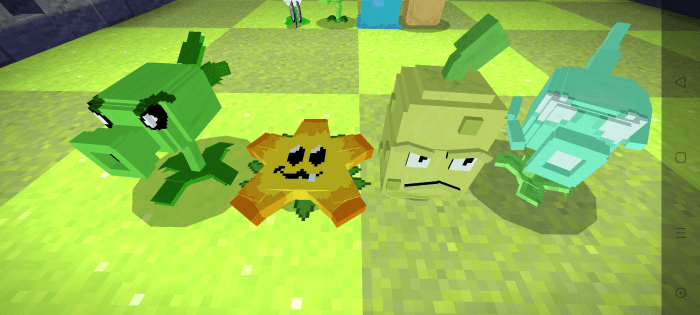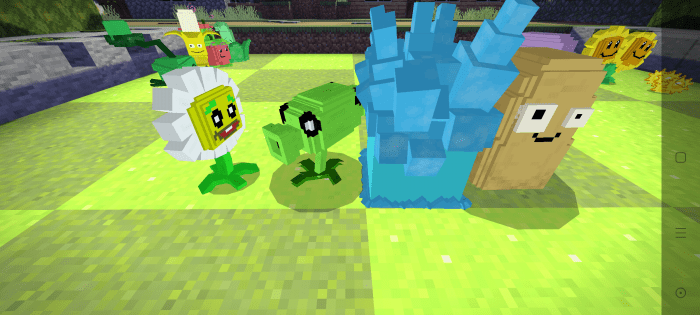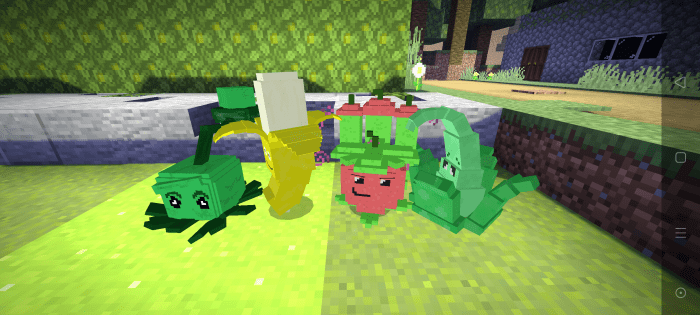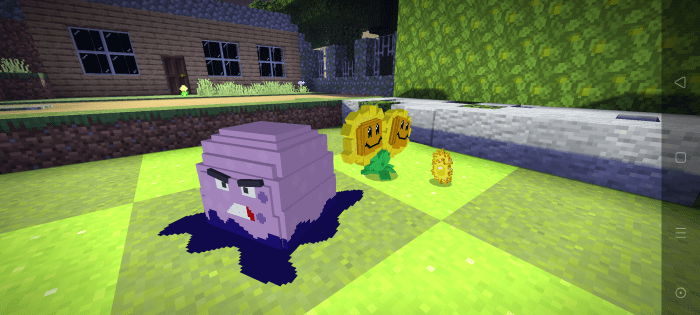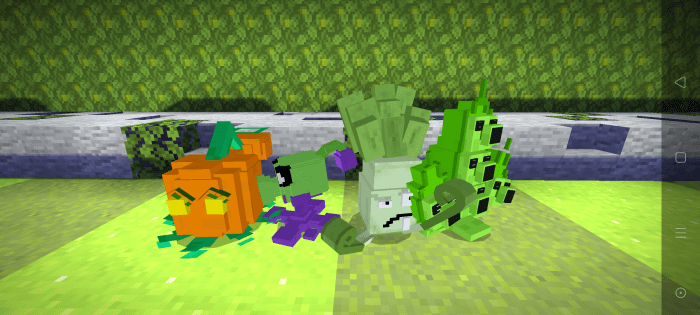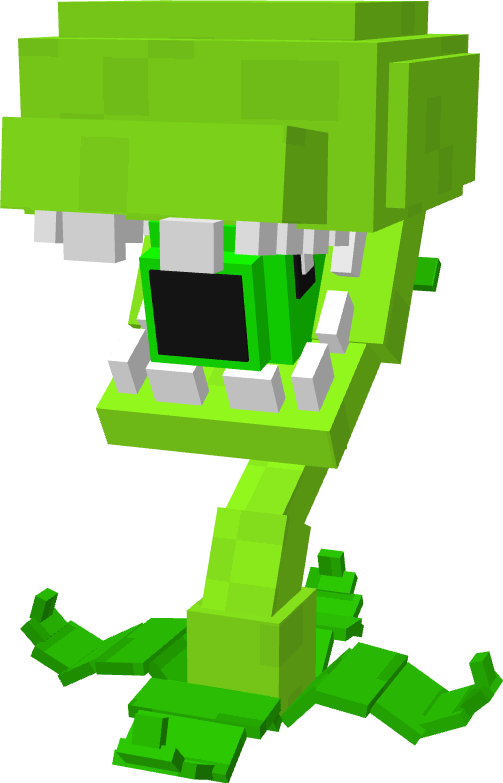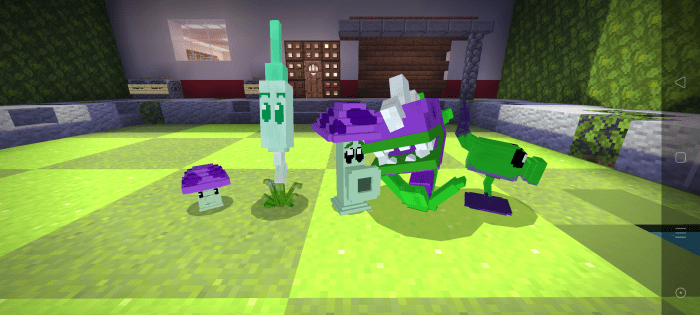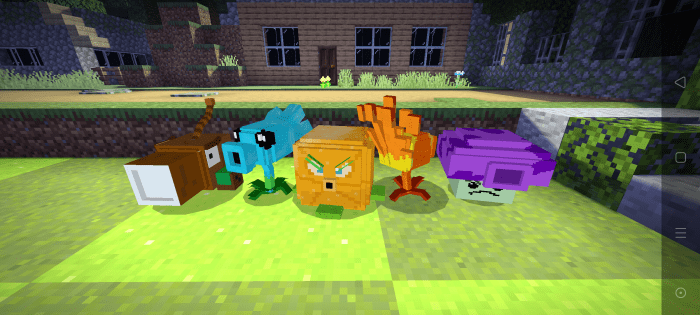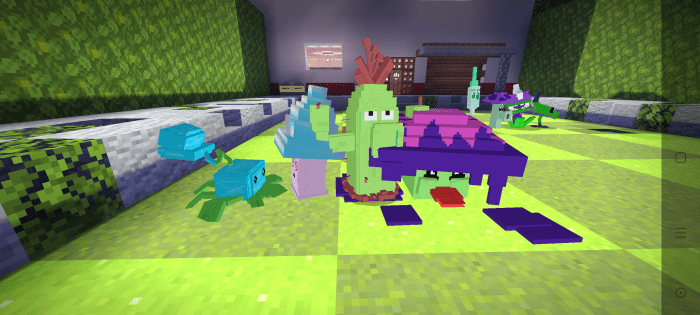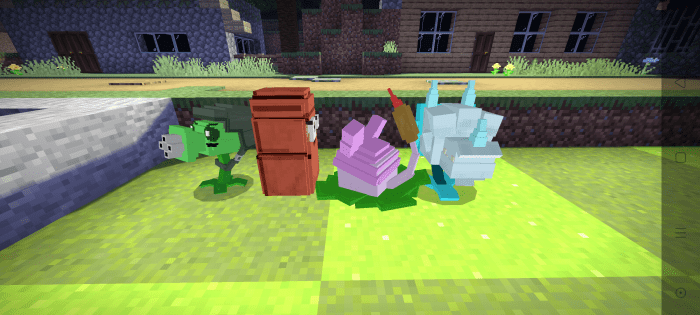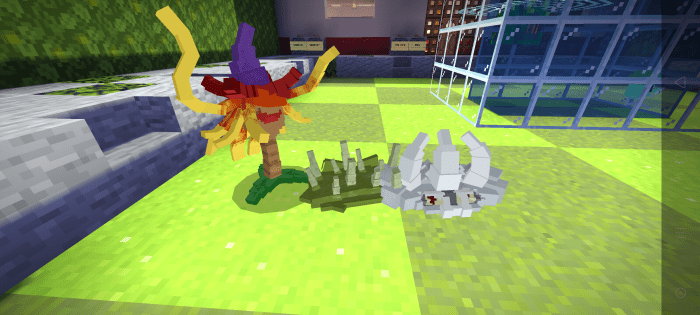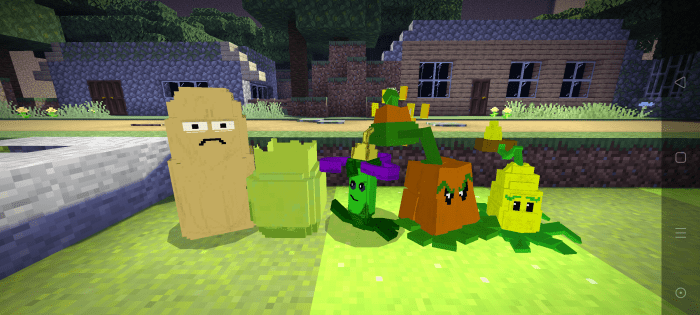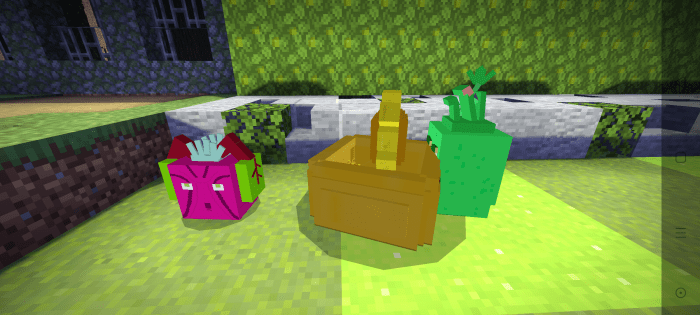 List of Current Zombies (no images)Anubis MummyBalloon ZombieBandana ZombieBrickhead ZombieBuckethead MummyBuckethead ZombieCatapult ZombieChicken WranglerConehead MummyConehead PirateConehead ZombieDancing ZombieDigger ZombieDuckytube ZombieFlag ZombiesFootball ZombieGargantua
r
Gargantuar PrimeGiga GargantuarGiga Football ZombieImpJack N' the BoxLadder ZombieNewspaper ZombiePelican ZombiePharaoh ZombiePirate ZombiePogo ZombiePyramidhead ZombieRally ZombieRegular ZombiesScreendoor ZombieSunday Edition ZombieSnorkel ZombieYetiZomboniZombossZombotOther in game screenshots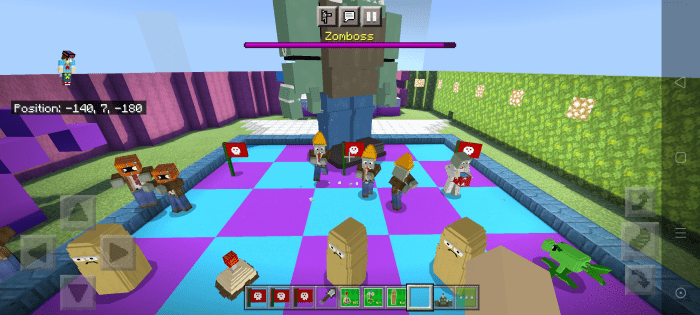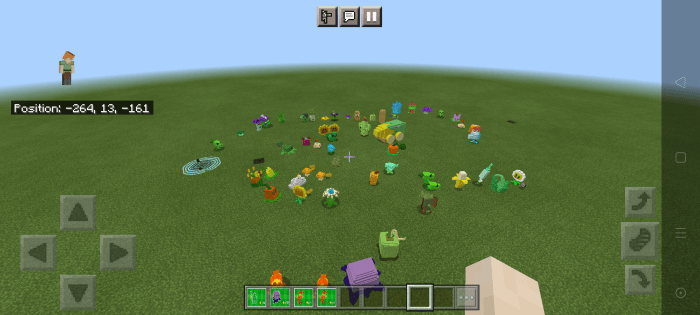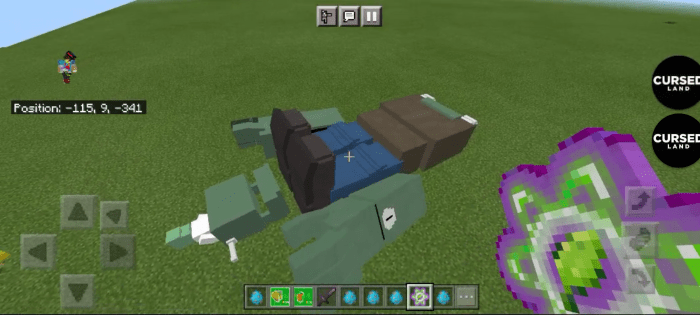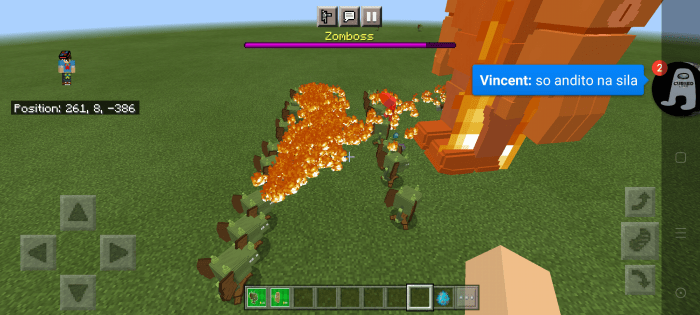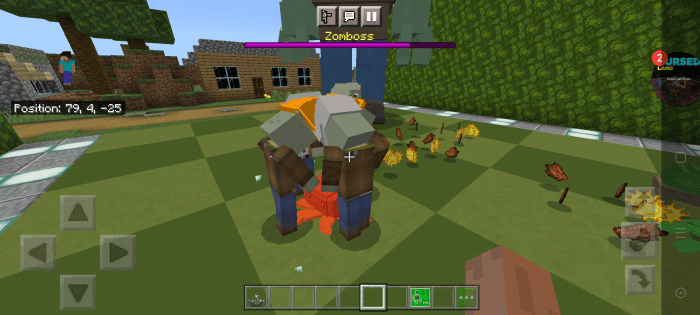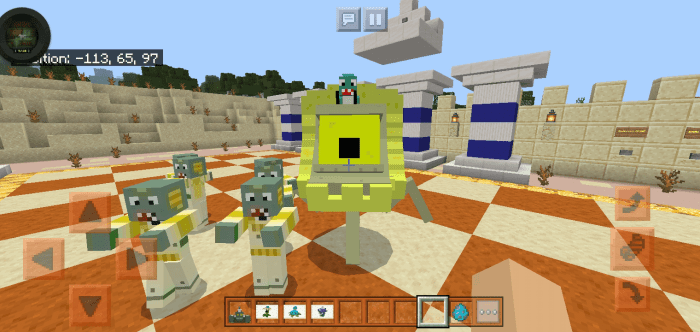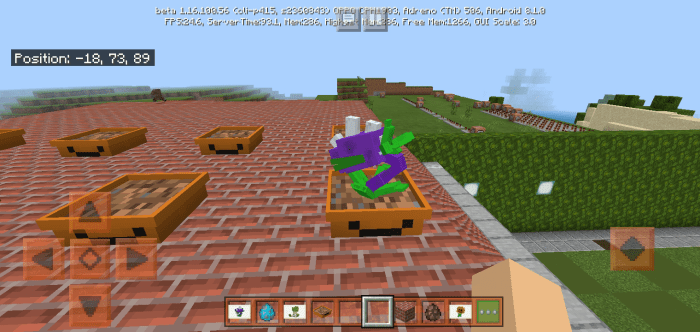 Thats all for this update, Enjoy Playing!
Special Thanks to:
Peam25223 and DmndSlyr05 for testing!
Installation
•Download the Addon from the given link below then Import it to Minecraft
•Make sure you read the Important Notes above for the Version Requirements
•Make sure to turn on Experimental Gameplay
Downloads
Supported Minecraft versions
1.16.100
1.16.210 (beta)
1.16.200
1.16.101
Information
Users of Guests are not allowed to comment this publication.