Craft the Unobtainable Addon (1.12+)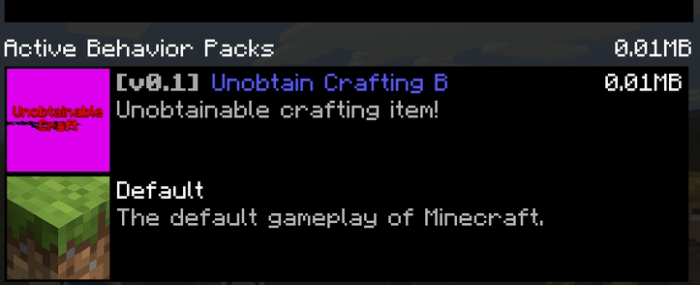 Addons for Minecraft PE
I made this pack to get an unobtainable blocks. I added the crafting recipes to get that block. The blocks are ones like glowing obsidian block, reactor core block, end portal block etc.
How to install?
Open the mcpack and open minecraft
Make new world or edit your own world and enable behavior pack. Warning : If you on minecraft version 1.14 or below. Please enable the "Experimental Gameplay" or it will wont work!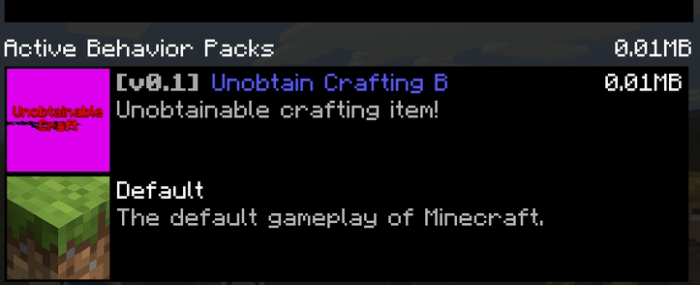 If you done. click ok.
How to craft?
To craft the thing. Follow this image
Hope you enjoy. Comment if you want more blocks
Request or Question?
Want to ask something or request something? Just join my discord and feel free to ask or request here my invite link
Installation
if you using version below 1.16 turn on experimental gameplay
there you go
Supported Minecraft versions
Downloads
Information
Users of Guests are not allowed to comment this publication.