Hyperbuffed Horses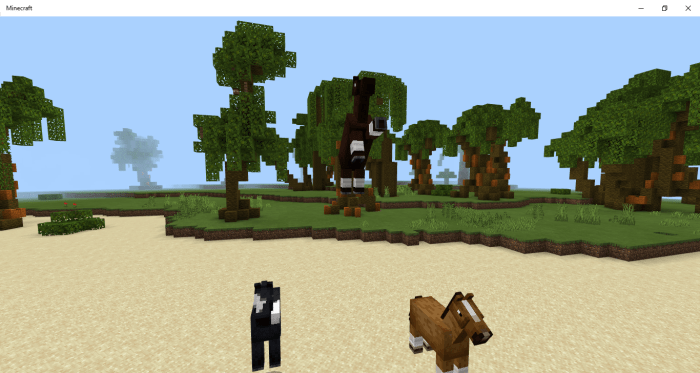 Addons for Minecraft PE
These horses are crazy!
Have you ever been looking for a "good horse"? One with great speed, jump, and health? Well, you won't be doing that anymore! 
These horses have absolutely BUSTED stats! some being able to jump over-literal mountains, some having more hp than a golem, and a few being able to move at light speeds! Just imagine the possibilities you could do with friends! 
You could joust, play horse races, horse parkour, or just run rampant in your world! 
Nothing would be able to touch you. If your friends didn't know about this add-on, this could be a great way to troll and impress them!
Why would I want this?
Well, think about it like this: If you want to jump over buildings and run at light speed, while also having a REALLY strong horse, then this addon will do that!
Even the worst possible horse has stats better than the best horse in vanilla Minecraft. You can even add this to your survival world to make getting places a whole lot easier! 
What's also good about this addon, is that although the horses are massively buffed, they arent so buffed that they can't be used anymore. It's perfectly balanced! 
Some things you can do with this addon are...
Create epic race tracks
Run around the world
Horse parkour
Epic survival worlds
Horse manhunt
Horse PvP
Jousting
Custom World Minigames!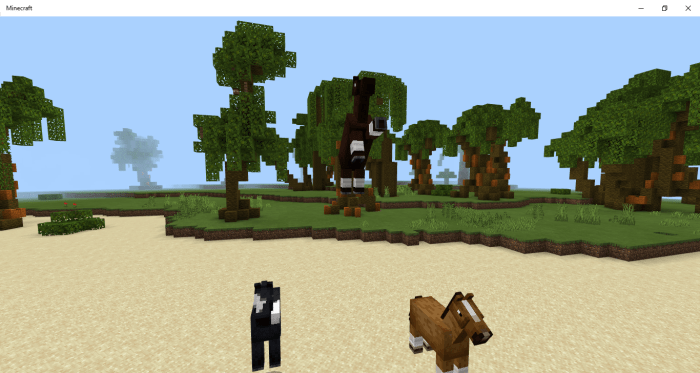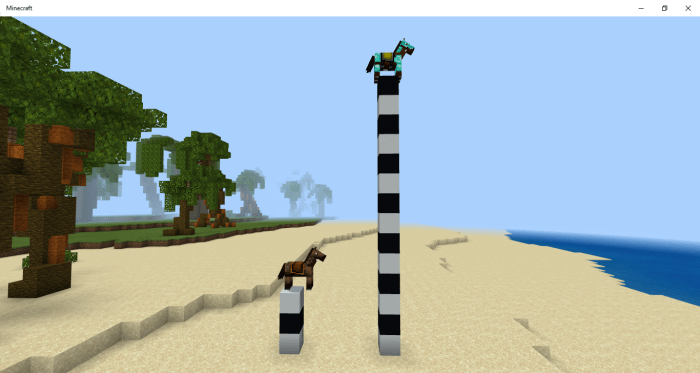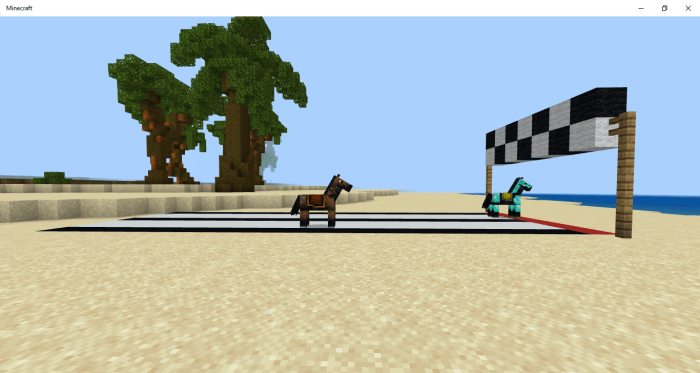 Leather horse= Before Addon
Diamond horse= After Addon
Installation
When installing the "Hyperbuffed Horses ", first locate the "Hyperbuffed Horses Download", which takes you to the full download site, with all the features listed above, as well as a quick download.
Assuming you pressed the "Hyperbuffed Horses Download", wait 6 seconds for the top right corner to say "skip". Press it. Then scroll down until you arrive at the free access button, press it, and you will be taken to the download site.
Make sure to finish the assigned task(s) to continue. For the "read news article" task, press it, wait 10 seconds, and close. You don't have to waste time on the articles.
Once all tasks are done, the download will be complete, and all you have to do is locate the black box and press the blue download button inside. The purpose of this method is to securely give purchasers their download link, without people pirating or corrupting the site.
A file will open if you have done this all correctly, which when pressed will export the world to your Minecraft worlds. (Please note: Make sure to have Minecraft open first.)
If the file is a (.zip), you will have to convert it to a .mcworld for it to work. In order to activate the addon, make a world, or edit a world, and from there, go to behavior packs, and activate the Hyperbuffed Horses Addon pack. This will not work if you are in the world, you can only activate it from the editing menu.
Enjoy your addon!
Supported Minecraft versions
1.6
1.16.220 (beta)
1.16.210 (beta)
Downloads
Information
Users of Guests are not allowed to comment this publication.