Ender Archer Friend Add-on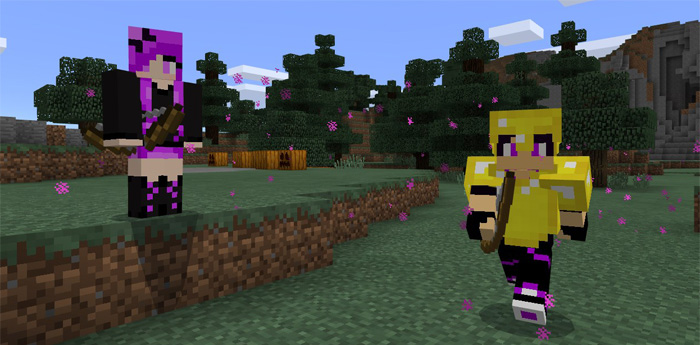 Addons for Minecraft PE
This add-on adds two new friendly mobs. They look like humans but have abilities similar to an enderman, e.g. teleporting. The archers can be tamed and used as your personal bodyguard to protect you against the evil monsters in Minecraft. If you often feel lonely in your worlds then use this addon to get a companion.
How does it work?
Each archer has an appearance, one with a masculine appearance and the other with a feminine appearance.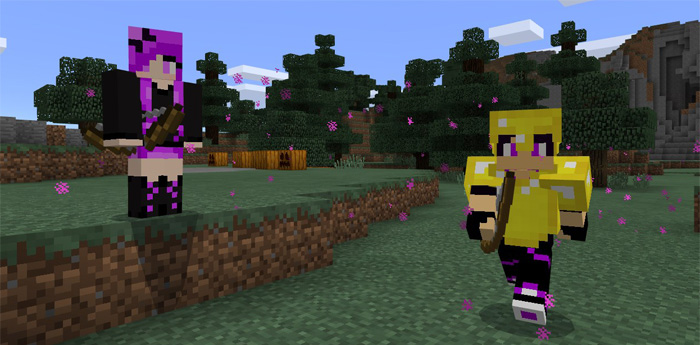 You can tame an ender archer by feeding it some bread.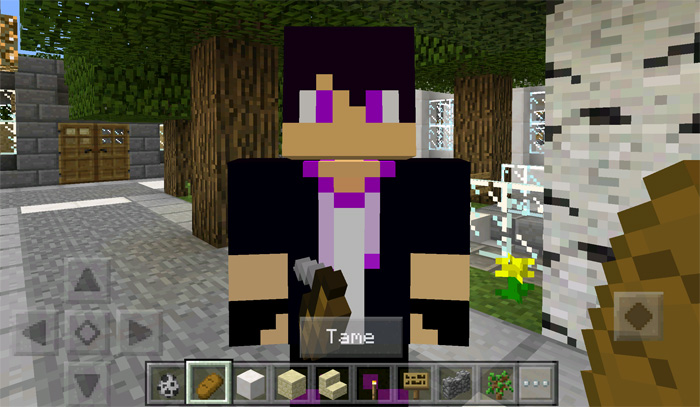 Every time you tame one it will wear a random type of armor set (and sometimes none at all).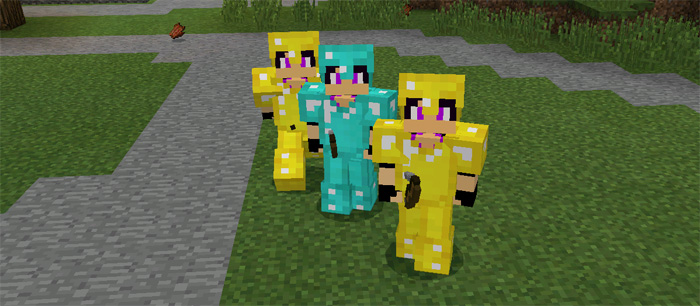 A tamed ender archer will follow you around and protect you against hostile monsters. As they are equipped with a bow they will use this to fire at enemies. But their main advantage is that they can teleport similar to an enderman. (Only adults teleport.)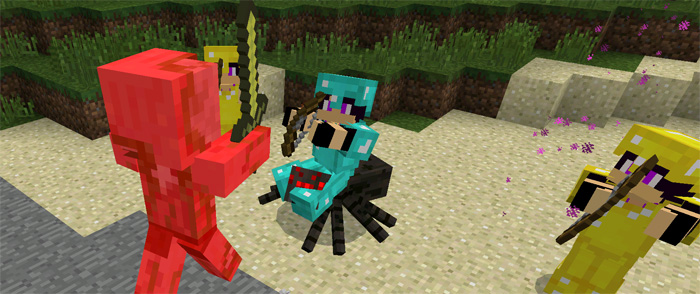 If one of the following mobs is in the surrounding area of an archer then it will use it as a mount and ride it. (It also requires that a hostile mob is somewhere close.) The disadvantage this creates is that it won't be following you when it rides the mob.
But that's just a bug which will likely be fixed in a future update. Ender Archer Rideable Mobs:
Cow
Mushroom cow
Pig
Spider
Wolf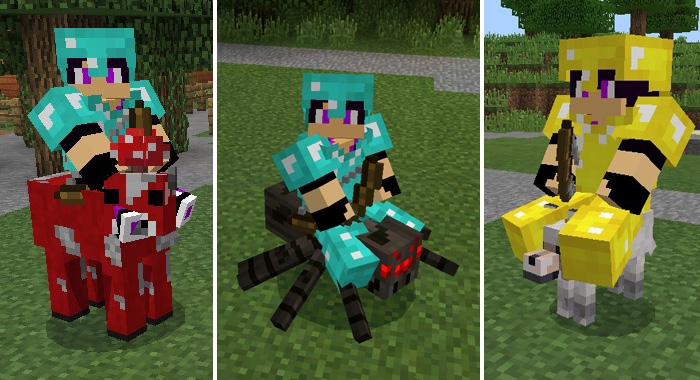 You can breed two ender archers by feeding them each an apple. A few seconds later an ender archer baby will spawn.

Use a stick to add or remove teleportation power.
Supported Minecraft versions
Downloads
Information
Users of Guests are not allowed to comment this publication.