NPC Addon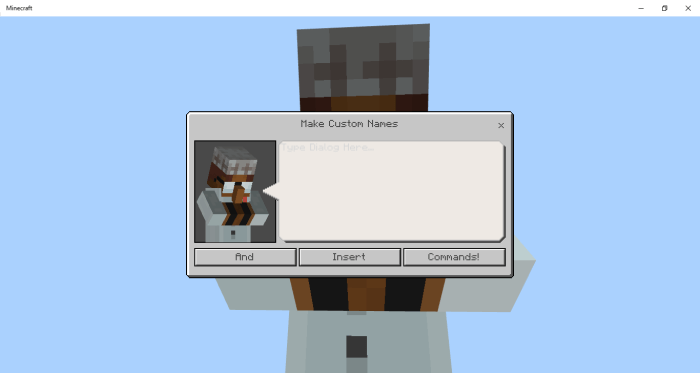 Addons for Minecraft PE
Spawn and use interactable characters!
Have you ever wondered how servers such as Hive and Hypixel get these large NPCs you can interact with? Well, wonder no more! This NPC addon will allow you to customize, use, and code over 20 different NPC's!
These NPC's can be used for just text, but the features encoded in them allow them to turn into full-fledged command blocks! 
Even better, these NPC's do not move, and can't be killed by players in survival mode. Their names appear behind walls, and they can be called whatever you want! They even look at the player! 
How do I use these NPC's?
In order to use an NPC, first type this command in chat: "/summon npc ~ ~ ~"
If you want the spawn egg for it, then type in this command: "/give @s spawn_egg  1 51"
Of course, in order to do this, cheats must be enabled, and you need to have operator status. Assuming all of this is done, we can get to how to ACTUALLY USE ONE!
First, right-click the npc. If you aren't on a computer, press the build button. Once you are in the NPC's display screen, you will have 2 very obvious options: The skin selection, and the name. The skin selection is as easy as pie, just press the skin you want to use! Press the arrows to move between skins. The name, however, is located on the top, and can be changed, or just outright removed!  
Now, you can also access the textbox, or,  you can go to advanced settings, which is a lot more complicated, and uses commands. The text is quite obvious, access it, and type whatever you want. This will appear when the player taps the npc. 
Advanced settings, on the other hand, are single command strips that can be activated either when you exit the npc, or when "button mode" is enabled. Commands that you can write in these six slots are: "/say, /execute, /title, /titleraw, and everything else!"
If you select button mode, buttons will appear underneath the textbox that players can read. Make sure to name these buttons, or else players won't know which one to press! Buttons will take the player out of the NPC when pressed, and you cannot tab commands. 
Ideas, please!
These NPCs can be used as:
Background characters
Interactable characters
Story mode characters
Server MINIGAME pressers
Salesmen/marketers
Setting selection
Descriptions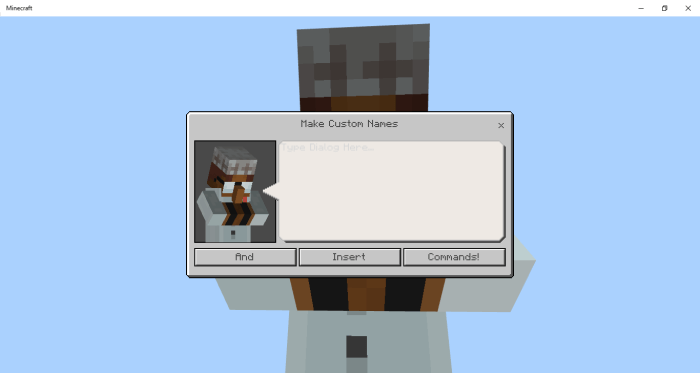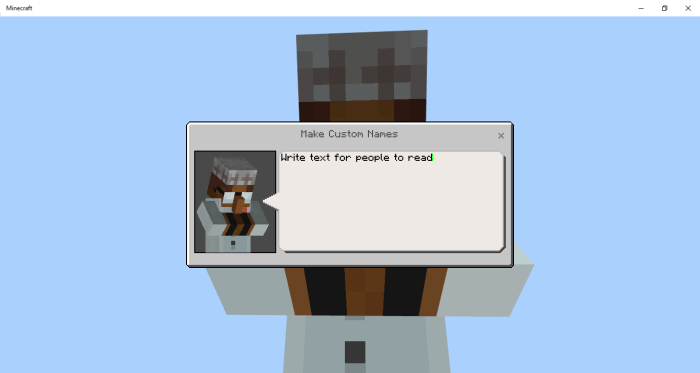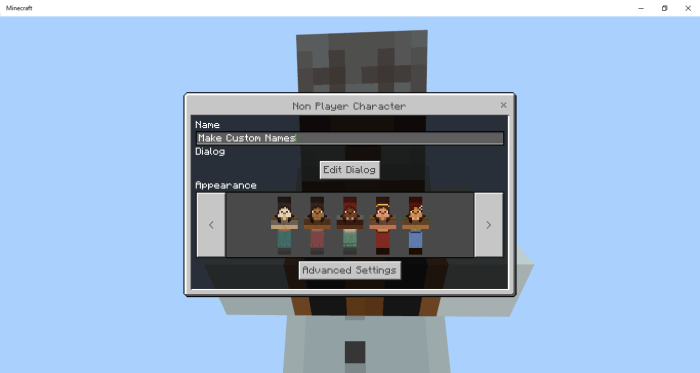 Installation
When installing the "NPC Addon ", first locate the "NPC Addon Download", which takes you to the full download site, with all the features listed above, as well as a quick download.
Assuming you pressed the "NPC Addon Download", wait 6 seconds for the top right corner to say "skip". Press it. Then scroll down until you arrive at the free access button, press it, and you will be taken to the download site.
Make sure to finish the assigned task(s) to continue. For the "read news article" task, press it, wait 10 seconds, and close. You don't have to waste time on the articles.
Once all tasks are done, the download will be complete, and all you have to do is locate the black box and press the blue download button inside. The purpose of this method is to securely give purchasers their download link, without people pirating or corrupting the site.
A file will open if you have done this all correctly, which when pressed will export the world to your Minecraft worlds. (Please note: Make sure to have Minecraft open first.)
If the file is a (.zip), you will have to convert it to a .mcworld for it to work. In order to activate the addon, make a world, or edit a world, and from there, go to behavior packs, and activate the NPC Addon pack. This will not work if you are in the world, you can only activate it from the editing menu.
Enjoy your addon!
Supported Minecraft versions
1.6
1.16.220 (beta)
1.16.210 (beta)
Downloads
Information
Users of Guests are not allowed to comment this publication.