Hardcore Mode With 90 Advancements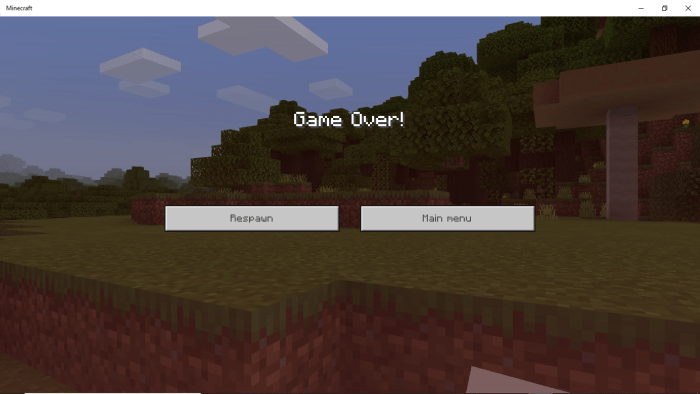 Addons for Minecraft PE
Ever wanted to get advancements like the Java players and also play Hardcore Mode like once again the Java Players. Well now with this addon you can play hardcore mode and get advancements like the Java players but on Bedrock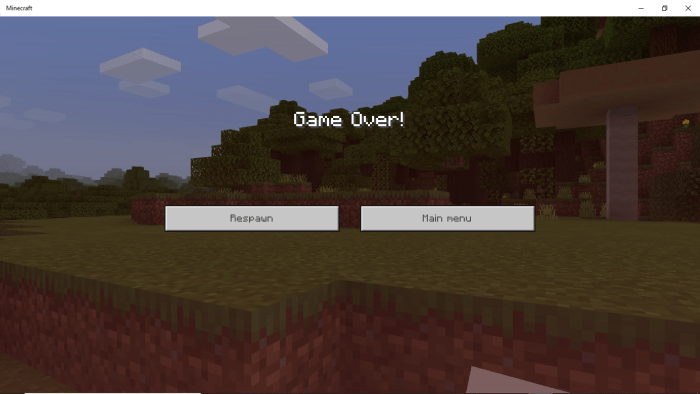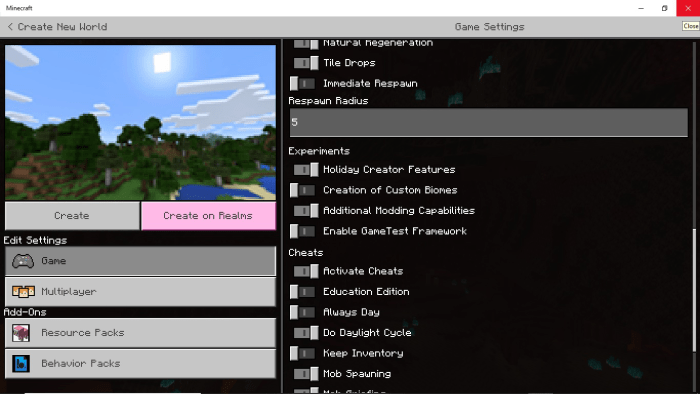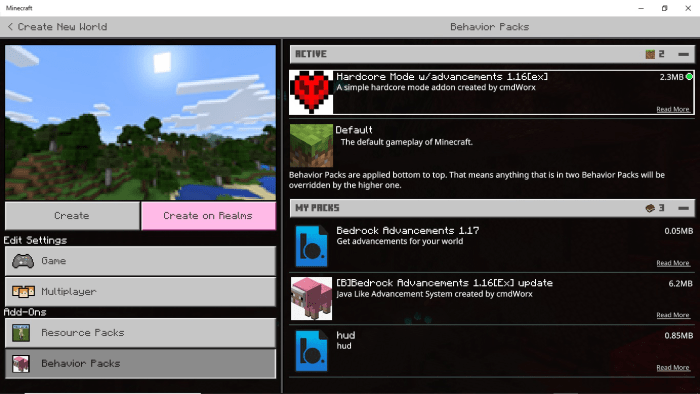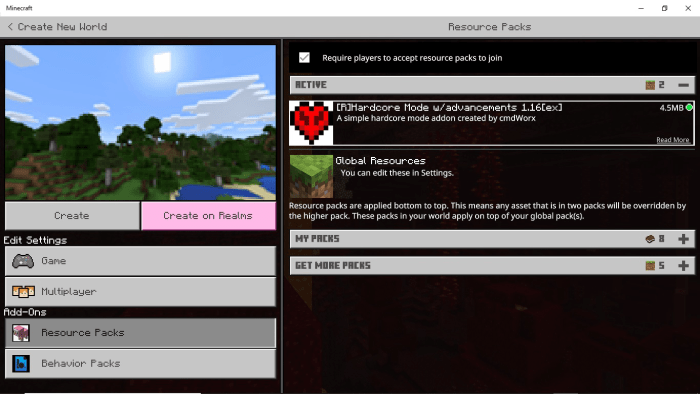 How to activate:
Just download the addon from adfly and  import it to your Minecraft.
Activate the addon in your resource packs and also in your behavior packs.  Turn on Holiday Creator Features and also Additional Modding Capabilities under Experiments. Also, turn on Activate Cheats.
Disclaimer: Very Important: Turning on these features will disable the build-in achievements from Xbox. If you still want your Xbox achievements for your world do not activate this addon.
Note: This addon modifies most entities in-game, it will not work and break any other addon you might want to run alongside this addon. 
Opening your new world
Wait 30 seconds of in-game time and a message will pop up telling you that advancements are enabled.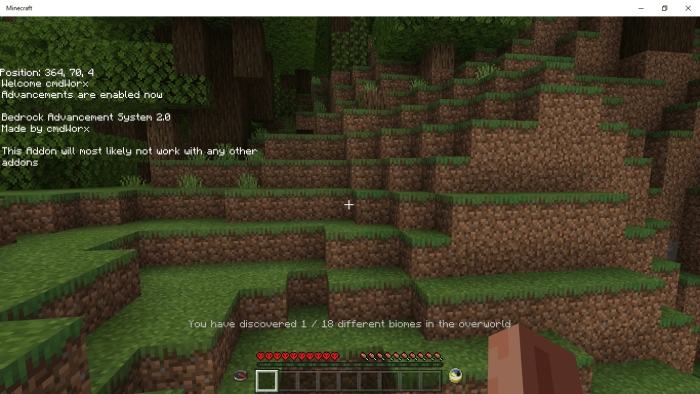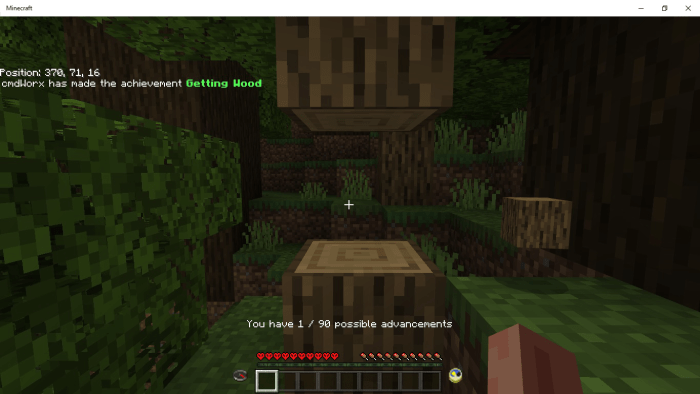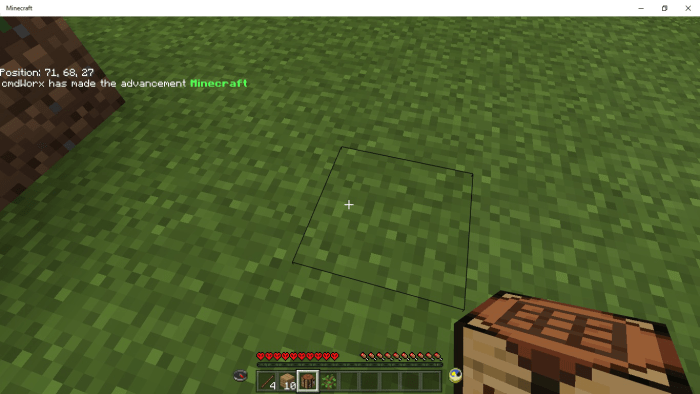 Debug Screen
We added is a debug screen that shows information like entity count, light level, which biome you're in, etc. Just crouch/sneak with a stick in your hand to toggle the screen on or off.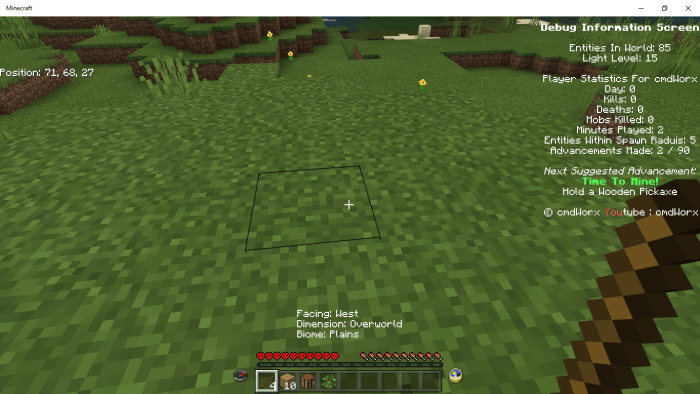 Missing Advancement Screen
Just crouch/sneak with any kind of sapling in your hand to view your outstanding advancements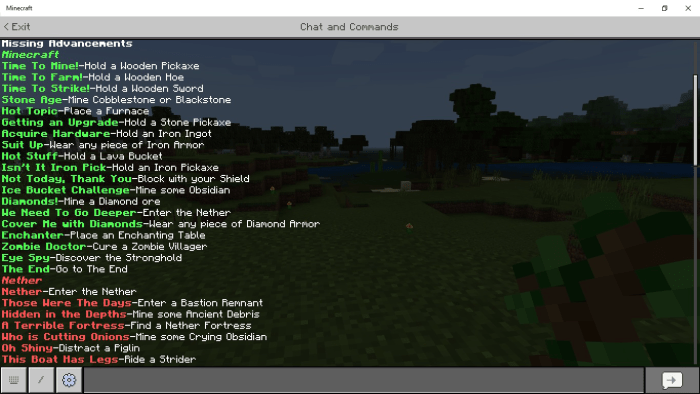 To view all the advancements
Open your inventory and you will see a ? in the upper right corner. Select it and you will open the help menu that has dedicated pages to see all the advancements that you can earn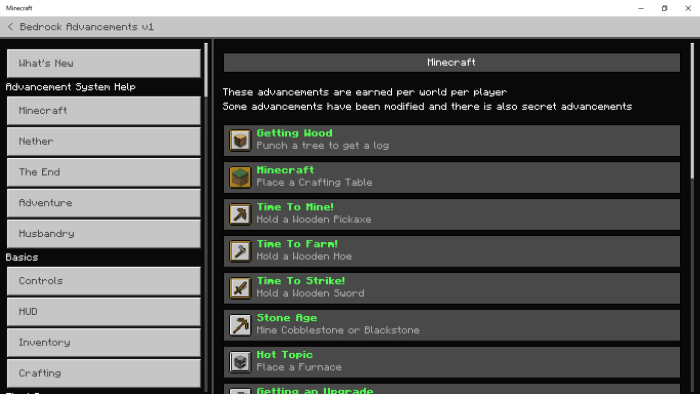 VERY IMPORTANT: THIS ADDON WILL NOT WORK ON REALMS OR DEDICATED SERVERS FOR NOW. I BELIEVE WHEN 1.17 ARE RELEASED REALMS AND DEDICATED SERVERS WILL THEN BE ABLE TO USE THIS ADDON
CREDITS: R4isen1920 (For using his help menu and modifying it for my version)
Supported Minecraft versions
1.16.220 (beta)
1.16.210 (beta)
1.16.101
Downloads
Information
Users of Guests are not allowed to comment this publication.